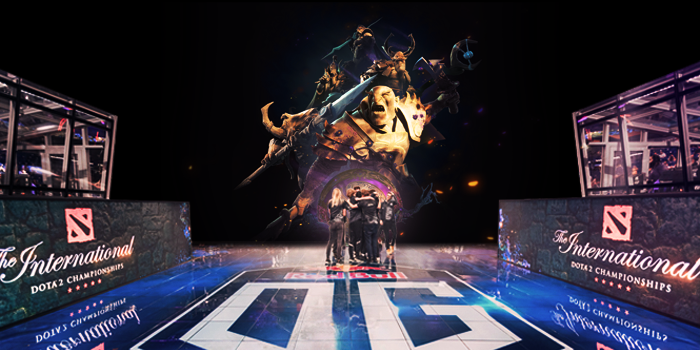 With TI10 pushed back to 2021 and the world more or less going to hell, let's throw our rose-colored glasses on and crack open our Dota 2 history textbooks. Today's topic? OG and how a team built on friendship, memes, and forging their own path gave us the best Cinderella story in esports and then proceeded to one-up themselves the next year.
We begin in 2018, The International had gone international for the first time since TI2 with the event taking place in Vancouver instead of Seattle. The stage was set for battle with teams from pretty much every region having a shot at taking the Aegis this year. You had all the usual suspects attending and itching to show the world what they had. Secret looked strong. PSG.LGD had a roster to fear. VP had been a powerhouse in the DPC all season long. But what about our eventual protagonists, OG you may ask? Where did they fall on the omniscient LiquidDota power rankings? Dead last and at the time, the reasoning was solid and now serves to make their march into history even more legendary.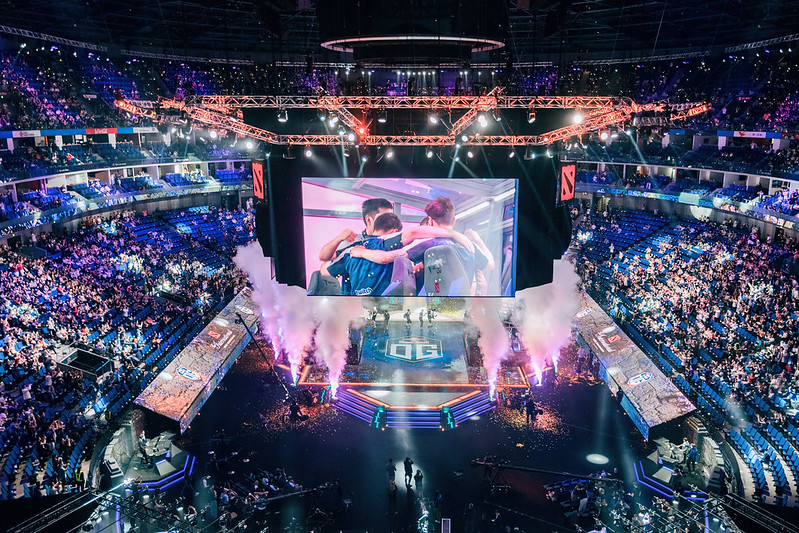 Going into TI8, OG could not have had a more difficult end of their DPC season. The team had struggled the entire season and were desperately searching for some of that OG magic that led them to winning 5 majors between 2015-2017. Try as the might, Notail and Co could not catch a break, but they had each other right? Oh, dear reader how I wish I could tell you that was the case. Less than a month prior to the start of the open qualifiers for TI8, an announcement would be made that changed Dota history forever. Fly and S4 had made the decision to leave OG for North American powerhouse, Evil Geniuses.
The move shocked the Dota 2 scene. Fly and Notail had built a legacy of friendship and success on OG and there were countless interviews that brought their friendship to life for fans. The two were thought to be inseparable. Unfortunately, life like Dota doesn't work that way. It is nearly impossible to determine the exact reasons that Fly and S4 decided to depart from OG and join EG, neither organization nor players have commented extensively on the matter, based on limited testimony from both sides it is fair to say that the departure left bad blood between Notail and Fly. That being said the only thing that can be said for sure, is that the move was anything but expected and left OG with a gaping hole in their line up and very little time to fill it, but fill it they did. Bringing back Ana who had previously been on an extended break and recruiting Topson, a then competitively unknown mid pubstar.
With the team assembled, our heroes embarked on the first step of their long journey, the open qualifiers for TI8. Facing off against the finest stacks that EU has to offer, OG made it to the closed qualifiers with relative ease, dropping only a single game. Their closed qualifier adventure told a similar story, OG would make it through the group stages without dropping a single game and would only lose a total of two games in the bracket stage as they punched their tickets to Vancouver for a shot at the Aegis and a cool 11 million dollar first prize. Despite a dominating performance in the qualifiers, OG went into TI completely disregarded as a team with any potential to make a run in the tournament.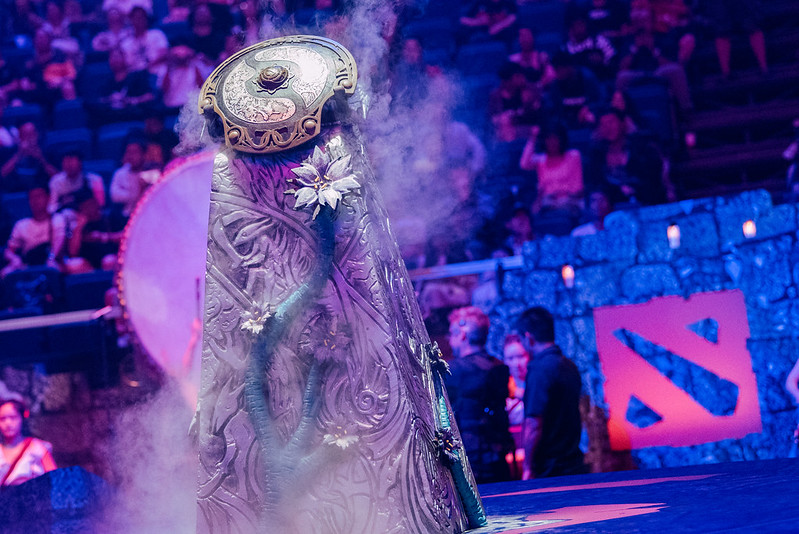 As mentioned above, we at LiquidDota even ranked them last in our TI8 power rankings. We've since come to our senses and will strive to never to make an incorrect prediction ever again. To give ourselves a little credit, even the most diehard OG fan would have a hard time arguing that their new roster could compete with the best in the world, the entire team had been shuffled, players were playing different roles than they had in the past, and it was their midlaner's first LAN tournament ever. Be that as it may, August 2018 soon came and it was time for the main event to begin.
Enter the group stages, where the stage is set and fans and players alike get a taste of what is in store for them over the next 2 weeks. The pressure was on as the favorites battled it out trying to establish an early advantage and ideal seeding going into the main event. OG were the clear underdogs and were written off by most as a fringe team at best. And fringe team they sort of were, putting up a decent showing and taking 4th place in their group and earning a spot in the upper bracket.
Umm… Ok? A little surprising sure, but it's the group stages, teams haven't figured each other yet, and OG despite losing two key players was still OG. The team was always full of surprises and surprises are what makes TI, TI. Surely, this journey would be short-lived as they faced off against VGJ. Storm, the winners of Group B.
2-0, OG wins.
Wait…. What? Well, VGJ. Storm is mostly NA players and they probably shouldn't have been first in their group anyway. Once OG faces a real team like EG this joke would come to an end. Afterall, Fly and s4 left for a reason. OG were has-beens, it was their midlaner's first LAN for fuck's sake! They could not keep this up, there was nothing to keep up. They were lucky.
2-1, OG wins. Fly was left, Notail was right.
Ok, what the hell was that? Sweet Jesus, I think that this is the closest thing I've seen to a knife fight in a Dota series. OG were getting spanked game three and then through pure fucking spite and a thirst for revenge were able to turn around a game like that? This team man, this tournament man. Well, things are only going to get harder for Notail and Co, LGD is a totally different beast, and it's China's year.
2-1, OG wins and secures themselves at least 2nd place.
OG! Those mad lads! They did it again! Ok, why the hell is every game they play a shit show? They either smoke their opponents, get completely dumpstered, or get trashed early and then pull a win out of their ass through consistent fighting and insane coordination. Whatever, I can't explain it. Anyway, no matter who ends up in the finals we're going to have one hell of a series. Can China continue the tradition and win in an even year or will OG defy Dota history? Will EG defeat LGD, destroying the alternating year tradition in the loser's bracket on their way to a series that would automatically become the stuff of legend? Well, we already know the answer but you have made it this far so might as well finish right?
3-2, OG wins, beating LGD, and gifting us what is considered by many to be one of the greatest Dota series of all time and the greatest Cinderella story in all of esports. This series captured the essence of OG at TI8. They had games where they dominated, they had games where they got absolutely stomped, and of course they had the logic defying comebacks when it really counted. Game 4 and Game 5 of this series in my opinion, truly capture what TI8 OG was all about. There was an honesty in their gameplay. If you removed the team names and had someone watch these final two games, it was obviously which comp was OG's. They were untamed yet refined, stupid but so fucking smart. And they did it. They did it. They managed to win The International. Not any International, the first International where they weren't a favorite going into it. The first International where they were the underdogs, the has-beens, and likely the talk of the infamous TI afterparties. They scraped a team together that looked like it had been playing together for years, they bested the odds and got their revenge. They won The International.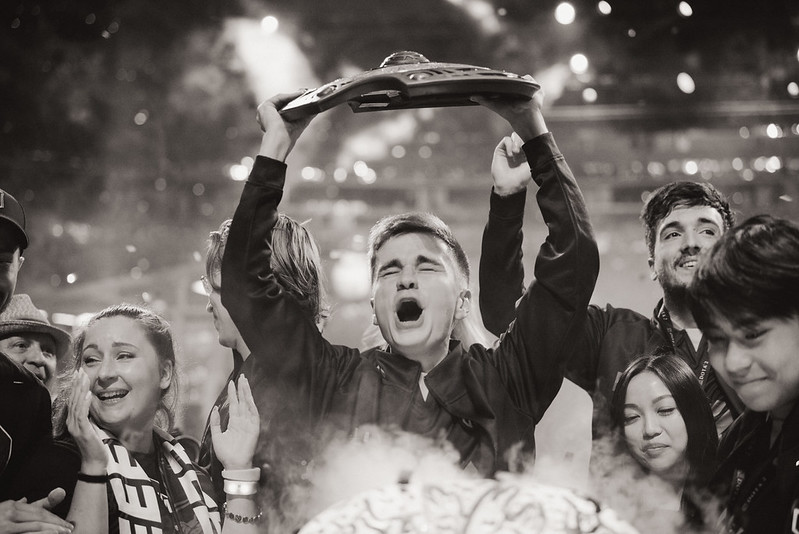 This tournament wasn't just about OG winning and defying it the odds, it was how they did it. They were never a solid favorite going into any series, even though they didn't drop one the entire tournament. They were consistently behind in games they won but were able to come back through nothing short of a near-perfect play. Their plays were iconic, from Ceeeeeeeeb! (I am sorry, my Battlepass level is low.) to the game 5 Roshan fight that turned an almost unwinnable game around. Rewatching this series does one thing. It makes you want to play Dota. Just play. The results don't matter. You're inspired, and you want to explore this beautiful game that many of us call home. OG's win at TI8 captures exactly why The International is so integral to our scene and why the loss of it this year hurts so much. Their win was a story. A story that inspired. A story that defined the odds. A story that broke hearts. A story that makes you finish an article at 2 in the morning four White Claws in. Most importantly, a story that makes you think and realize that Dota like life, is never a game you are completely out of.
---
Writer: SonOfGnome
Editors: OmniEulogy, Julmust
Graphics: Exitiums