4&4Q is a series where we sit down with pro players to ask them 4 questions on the current state of Dota 2, and 4 questions for fun! We were lucky enough to get to know the carry of the hottest new North American team,
4 Zoomers's Samuel "
Sammyboy" Anderson.
---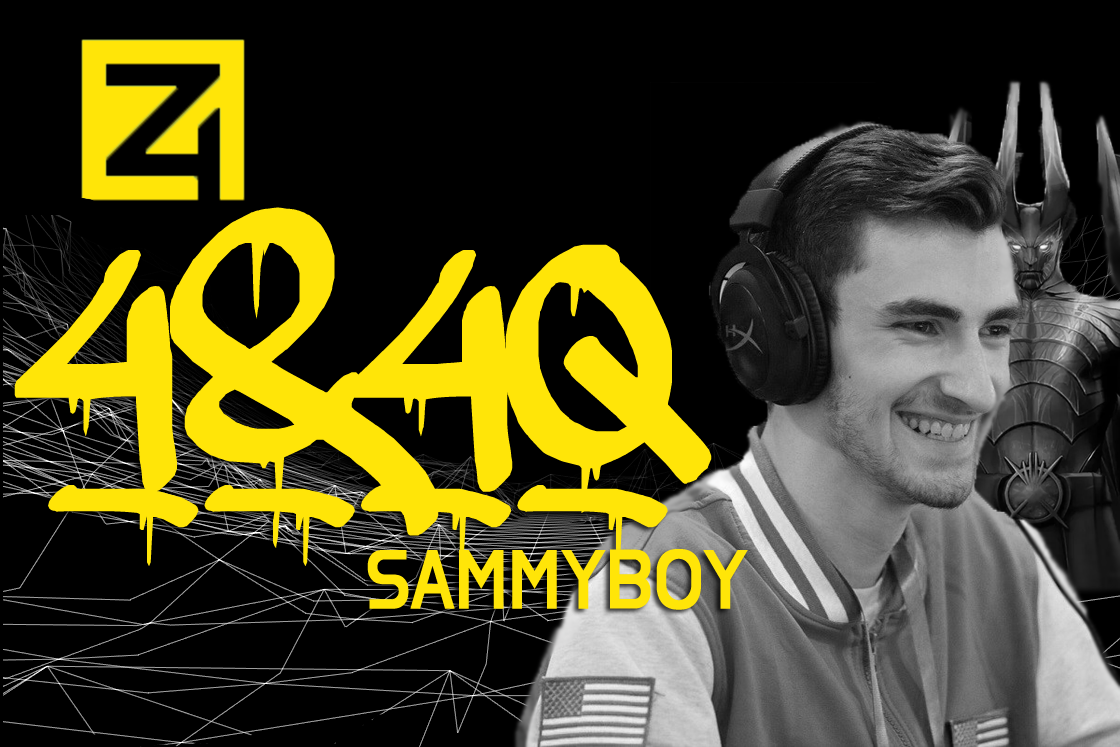 4 Zoomers Sammyboy


DJWilma - First off congratulations on your success with 4 Zoomers. Your team has been getting a lot of attention from the Dota 2 community, but in terms of your previous rosters, you have performed similarly in North American Qualifiers. Do you feel this attention is due to the regionalized events, or is this roster just that much better than your previous ones, and why?

Sammyboy - Hey thanks man!

I think this roster is one of the first rosters to include new players in NA which has a lot of people excited. Off the top of my head, the only "new" NA players over the last few years have been
Gunnar and Myself on a few NA stacks. I guess you could consider
Bryle new blood too but for the most part its full of the same players we have seen for 5+ years.

I also think when we announced our roster everybody expected us to kind of suck lol which we all laughed at but ya know that stuff is real. Everybody on Reddit specifically made threads saying we were going to disband/suck/"classic NA" and then we ended up becoming the 2nd best team in the region so I think it surprised a lot of people and drew people to watch us.

We also have a really unique playstyle as well as signature picks that I think draw a lot of people to our team.

- You point that the NA scene is in a dire state, with no sponsors willing to touch the scene. What do you think can be done to make Dota 2 Esports a more marketable scene, especially in NA? Is it up to the players to do more, or does there need to be a third party to save the scene?

- I think it's important for these NA teams to build their own brand and personalities as well as having a sustainable league system with consistency and production value would help a lot. Giving these players the opportunity to build brands. ESL did a great job with that recently using pre-game/post-game interviews, need more "content" like that to help the scene grow and that is on players and organizers.

I really do not think it's up to third parties however, the responsibility falls on Valve to put the effort into the scene. I really don't think it's too much to ask either, but we will see.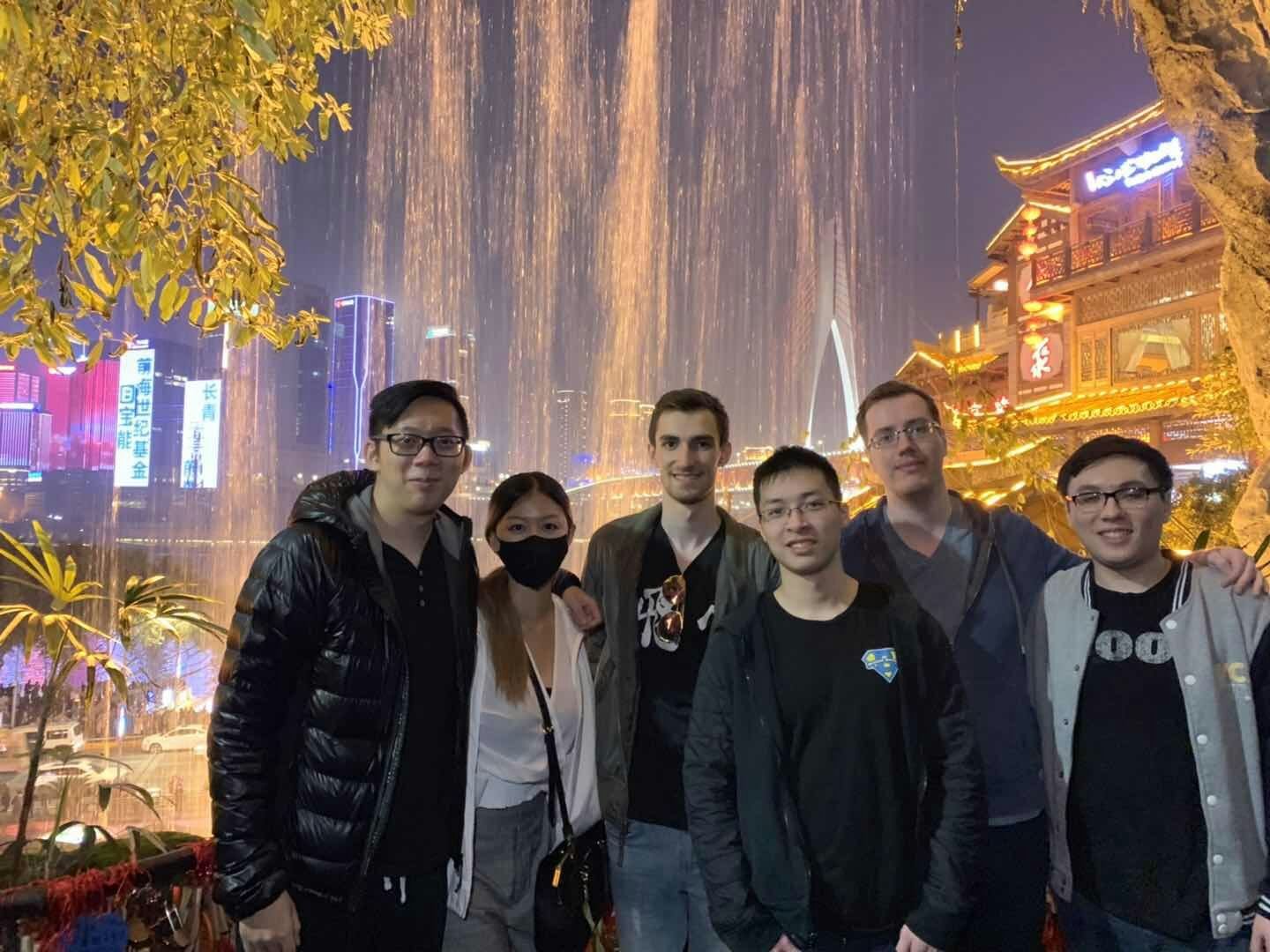 Sammyboy with
Moonmeander and
TC at
World Electronic Sports Games 2018


- Toxicity and negativity are some of the biggest issues with esports in general. Everyone has had their fair share of public bouts, but those who tend to succeed and improve the most are usually those who can create strong interpersonal relationships, making people want to work with them. Do you feel that personally, that is something you need to improve with those you have been negative with? Or is it more about reciprocity?

- I think toxicity and negativity go both ways. I think I can use myself as an example of where the toxicity and negativity from a pro side of things is super negative and detrimental and probably causes a lot of the toxicity and negativity from the public which is something I am working on improving about myself.

However regarding interpersonal relationships the people I care about or interact with know that I will treat them right and give my best towards them which is what is truly important to me at the end of the day. Even if the public doesn't agree the people that know me are what is important to me. Public perception doesn't necessarily match much of the truth a lot of the time unfortunately I have learned.

This isn't even including how toxic the public is towards some of the nicest people in the scene but that's a whole different topic, stuff makes me really sad. When I see people unjustifiably shitting on my teammates or friends I tend to get really upset and say things that I shouldn't say haha. Rather them shit on me than the people that do not deserve it in the slightest :/.

- Information has come out about the top EU teams are working together with tournament organizers to provide consistent Top Tier Dota 2 tournaments, being able to share the benefits and revenues. With only one organization in NA Dota, is this even possible to help stabilize the scene, or what would NA have to do differently to keep the scene alive in the wake of no DPC?

- Ideally to stabilize the scene we would need to compete with the European teams on some level, maybe that means sponsors provide boot camps on the east coast so teams can travel and play on acceptable ping not really sure. Think that would help stabilize the scene a lot by allowing the top couple NA teams to compete with European competition.
SabeRLight- suggested something like that on twitter recently haha so shout-out the boy!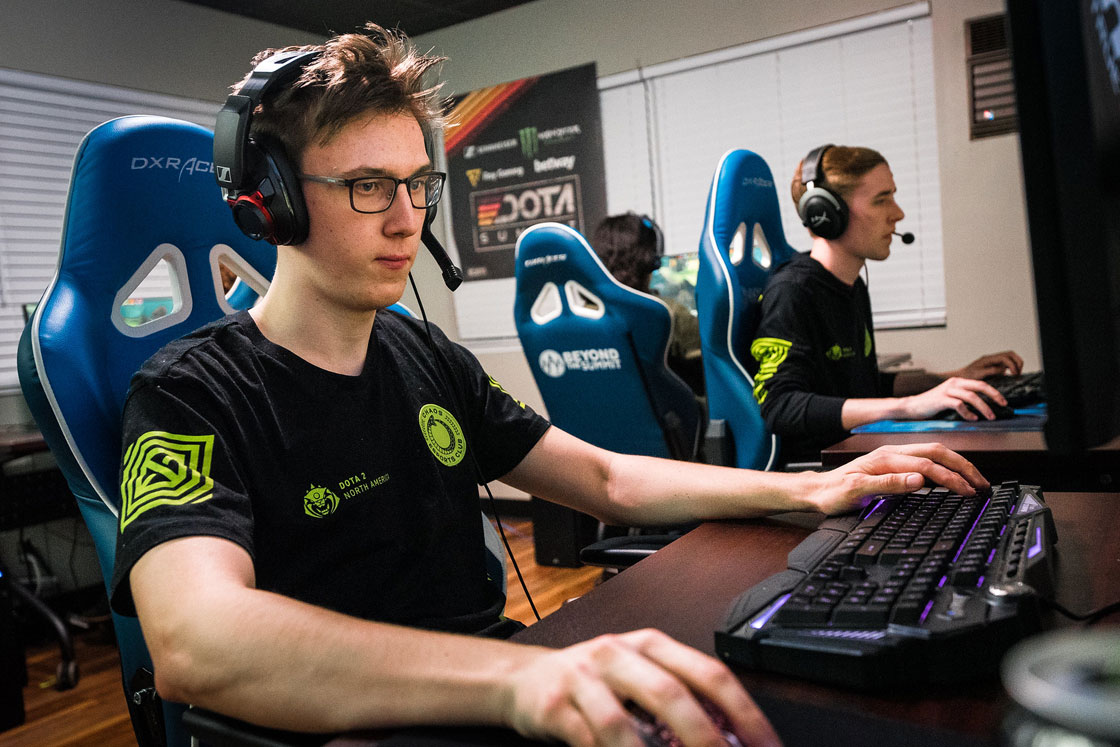 SabeRLight-, Sammyboy's self proclaimed rival. copyright Beyond the Summit
---

- Now onto some less serious question, who, inside or outside the community, had the largest positive impact on your Pro Dota career and why?

-
Ixmike88 easily. I remember waiting in line at TI4 when I was 14 to get his autograph and tell him how much I appreciated ixdl and NEL. Somehow, I end up having the opportunity to play with him which still blows my mind and he has been nothing but an upstanding and amazing person to me. Shout-out Mike man he gets so much shit for absolutely no reason. Oh, also Shredder,
Newsham,
Jenkins, all the Leviathan boys.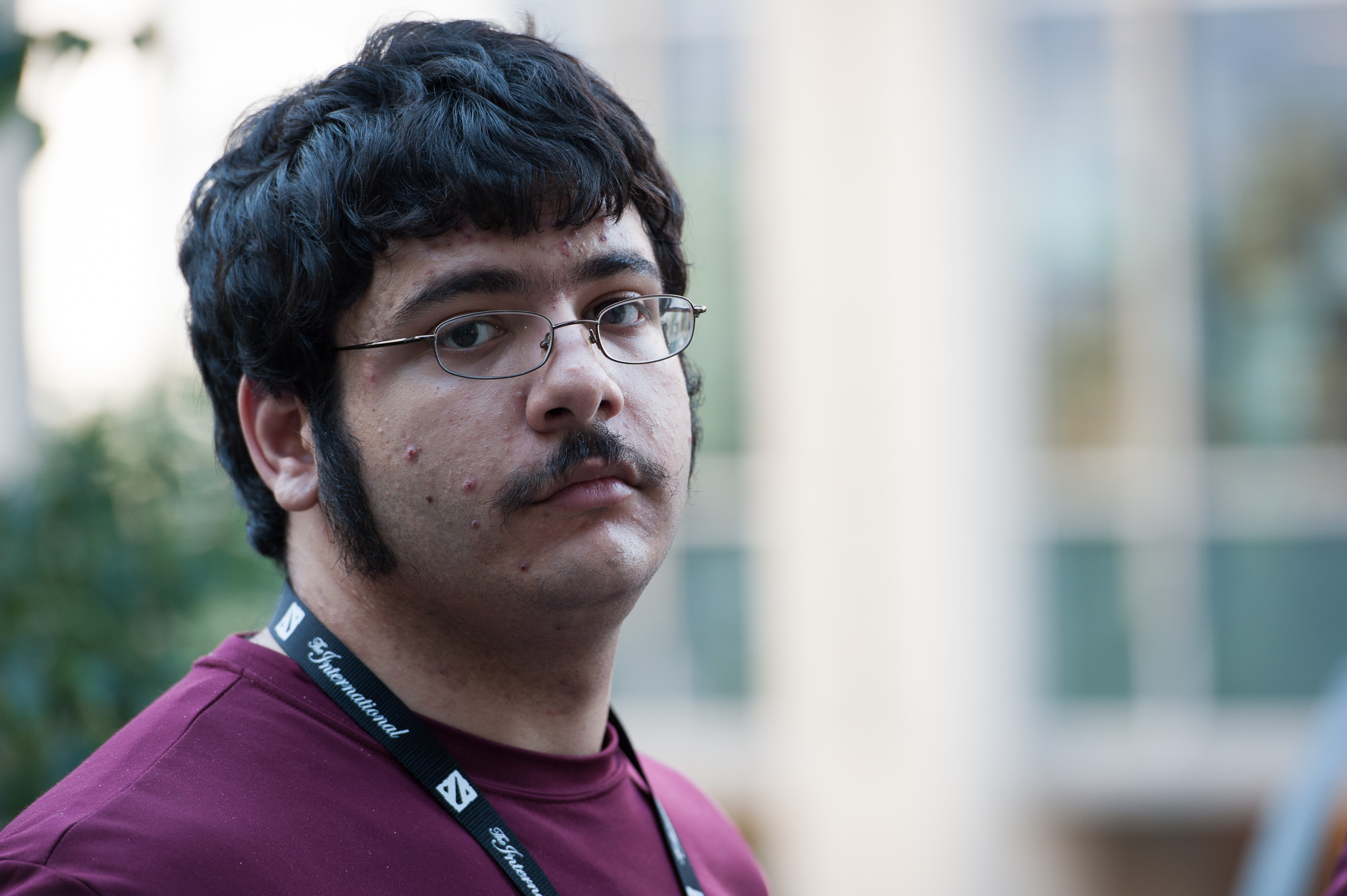 ixmike88 had the biggest impact on Sammyboy's career
- With
Team Secret dominating the EU region, aiming to win their 8th event in a row, what roster do you think was the most dominating of their time besides the current Team Secret roster?

-
Wings at TI6 was certainly ahead of their time, think that display of dominance is about as impressive as you can have on the biggest stage in the world. However, what Secret is doing right now is unprecedented and the most dominant stretch we have ever seen from a team ever. Maybe
Virtus.pro at/around the Summit 7 deserves a shout-out, winning the tourney while picking only different heroes until the Grand Finals haha.

- Who would you say is your biggest rivalry currently as a player?

- I used to say Gunnar when we were on different teams but nowadays it would have to be SabeRLight- I think, my god the EU rank 1 offlane godman. Can't wait to get the opportunity to compete against him again!

- Thanks for your time! Any shoutouts, or love you want to share around to the community?

-
Zyori,
Godz, Jenkins,
Moxxi,
Purge,
DotaCapitalist, too many to name man. We have so many awesome Dota personalities nowadays from NA that I have only recently begun to appreciate. Wish the public showed them the appreciation they deserve.

Oh, also if you live in NA please go register to vote! Thanks.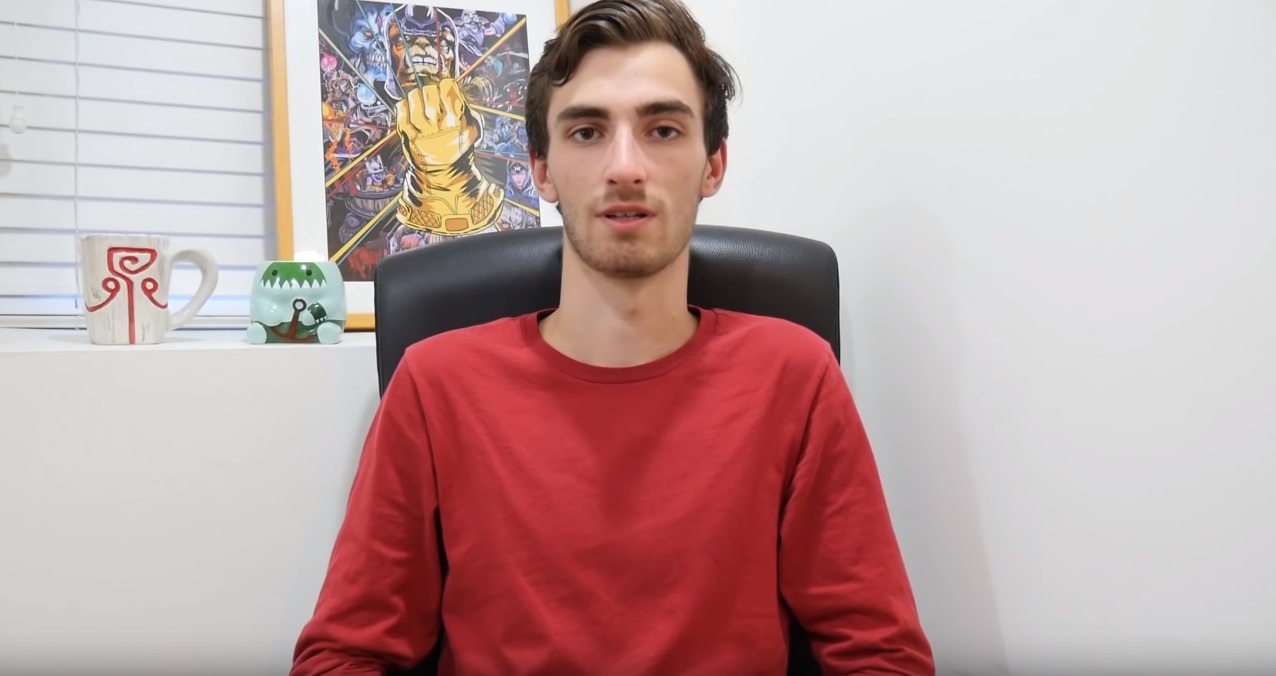 Sammyboy