LGD Roster
fy and Maybe leave


LGD Gaming officially announced that their captain fy and midlaner Maybe (SoMnus'M) have left the organization and are free agents. PSG.LGD has had a hard season, after their third-place finish at TI9. Much like the other top teams of their respective regions, they took the first DPC event off. This lead to several instances where PSG.LGD was no able to qualify through the open bracket. Since the first regional leagues starting coming out in China to support the scene during COVID-19, PSG.LGD has only won 3. Two of which made them over $225,000 in prize pool. It has been rumored for a while now that some top tier players are making their own team.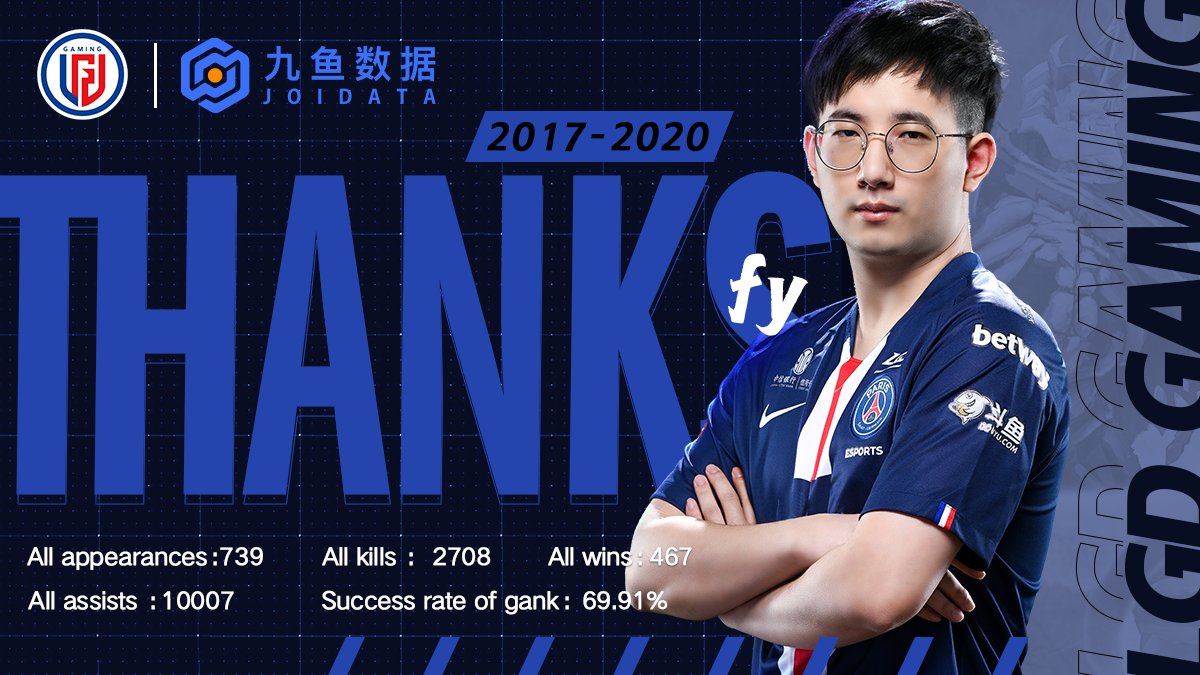 fy stats over 4 years


LGD had the following to say about fy's departure,

"You once switched to become an offlaner in order to meet needs of the team, but then you returned position 4 through adjustments making your title "fygod" known to the world again and leaving a countless number of highlights through your 3 years in LGD.
You are a born engine in the battlefield. You are the best Rubick player in the world, second to none; Your Earthshker stuns the casts. Your Phoenix got 2 kills when you were ganked by 3 enemies. When you play Tusk, every single ability is skillfully wielded in your hands; Every hero you play seems to be endowed with a spirit, and you handle the tempo of gank perfectly."



LGD also has this to say about Maybe,

"In an era where all-stars were shining, you were the brightest among all. When we first knew you, you were the widely-praised young talent with the highest MMR on the Leaderboards; At TI5, the Ember Spirit in the comeback game made your name known to the whole world; At Manila Major 2016, with Invoker and Tinker, you presented us with the most dominating show in the professional scene recognized by audience inside and outside the community; At TI8, the Storm Spirit zipping in and out of the black hole was incredibly stunning; Shadow Fiend, Leshrac, Kunkka, and Queen of Pain you have played throughout your career, so versatile and so steady; Whenever you are in the mid lane, we feel safe and relieved. Somehow, LGD and Maybe became two closely associated words.

What doesn't kill you makes you stronger. Great attention is usually accompanied by more responsibilities. With a distinct personality, you were always the topic of the community since your debut, but you were never afraid. They say you were overpraised, but you staged a comeback after one year in CDEC; They say you don't learn or practice, but your ranked MMR and your professional achievements are the best proof; They say you are arrogant, but you responded it with your famous line, "Why play in the professional scene if you don't have confidence in yourself?"; They say you are the bully in the team, but taking care of your teammates all the time shows how responsible you are; Finally, they say you are the face of CNDOTA, and you are worth it!"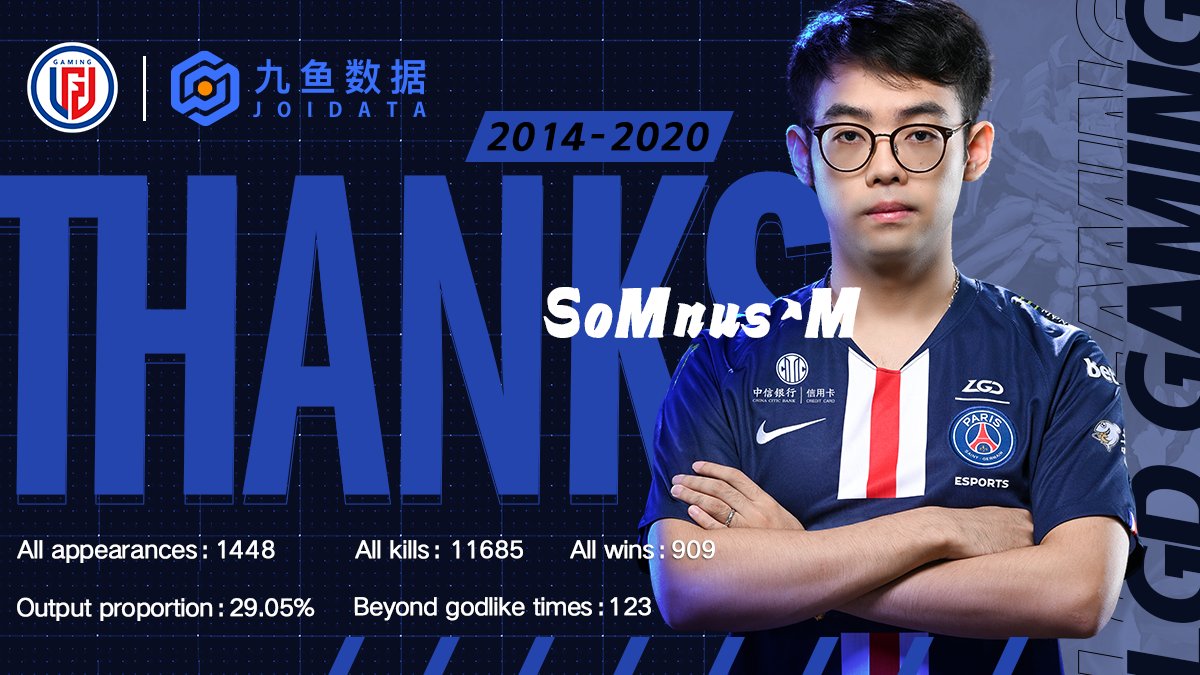 Maybe stats after 7 years with LGD
---