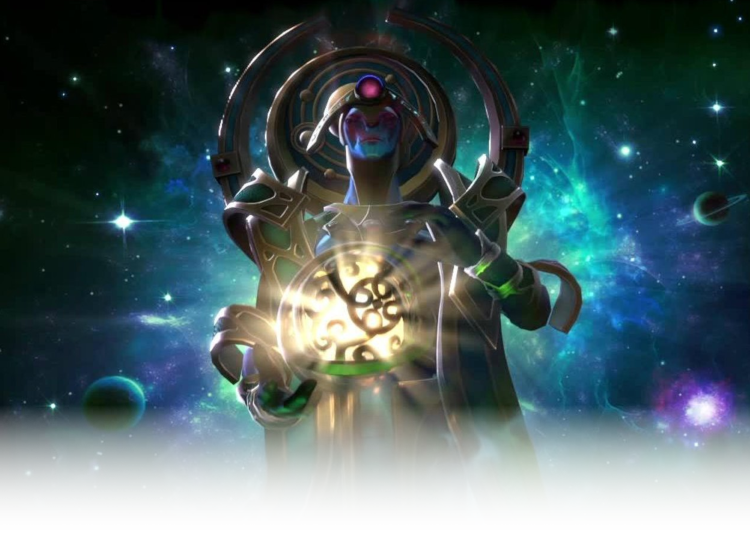 Two is better than one
Dota is, finally, back from its summer hiatus and we couldn't be more excited! OMEGA League is about to start and its EU division is as stacked as could be. This is probably going to be the closest we get to a TI, this year, so if you're not already on board, it's time to break out your sailor hat. We're basically treating this as a mini-TI. And that means we'll fill in the gaps where needed. As you'll notice we will focus solely on the EU league for our contests, this is simply because no other region can compare to EU in caliber of participating teams.
So what are we doing?
LiquidDota Prediction Contest
This one's pretty much a given at this point. Even though we've almost given up on anyone but Dirkz0r winning one of these, we'll continue hosting them. Sooner or later the king must fall! For OMEGA league we're making one small adjustment, though, and we'll be locking all predictions at the start of the play day. The only exception for this is on the final day of the tournament, where we won't know the winner of the LB finals.
Prediction contest details can be found
here!LiquidDota Fantasy League
This one is incredibly exciting for us. We've always loved Valve's fantasy contest for The International and it's something we've wanted to add to LiquidDota for quite some time now. Unfortunately we haven't had the resources (or time) to do so. We still don't technically have that available so this is going to be a more low budget version, ran through Google Forms and Google Sheets. But if you guys like the concept we might get it fully implemented on the site. So please take part if you want this to be a thing in the future!
Find out how to enter
here
Prediction contest
For returning players you'll see that nothing has changed. Fill in your predictions, in the correct format, before the start of
each play day
and we'll keep you updated on the scores. Simple as that! If you want to chat about the games, or the contest, make sure you join the discord. We'll also have a fully working bot there to keep track of your progress!

How to enter
The document can look intimidating at first but don't worry, filling it in is easy. The completed doc will also have examples from LiquidDota staff members. We still made a quick guide for you. If you're still confused, join the Discord and we'll get you sorted!
Overview sheet

Enter your LiquidDota username in a free cell



Group Stage / Playoffs sheets

Your name will have been automatically filled in on these pages, assuming you followed the instructions above.
Fill in your prediction, under your name, in the following format: WINNER GAMESWON-GAMESLOST

Example:




Note that you need to use the same team names as in the leftmost column. (Aka. Mski for Mineski, PSG.LGD for LGD)
Predictions will close with the first draft of the first map of the series.
Sign up here
Fantasy contest
While we might not be able to offer a fantasy as exciting as the one for TI we still think you'll enjoy some friendly competition. And we promise that we're definitely NOT creating this contest only to make sure we beat Dirkz0r in something this time around... no sire. Jokes aside, fantasy is a great fun way to compete with others and we actually think that not having card modifiers is a great thing. Makes for an even playing field.
How to enter
First of all, please keep in mind that this is a beta version of the fantasy system. This is the first time we're running it so don't expect perfection. Report problems either in this thread or directly to Julmust.
Setting your roster is straight forward if you've taken part in the prediction contest before! On the "Signup" sheet you fill in your name in the first available cell. Once you have that filled in, the "Roster" link below your cell will become active and you can click that to take you to the group stage column you need to fill in. Enter your roster and as long as the background of your name doesn't change color you're good to go!
Scoring
We've chosen to stay as true as possible to the system Valve used for TI9. The one big change we've chosen to implement is to split the "core" category into "Carry" and "Offlane". In the TI fantasy you'd rarely, if ever, pick an offlaner.
After you've selected your carry, mid, offlaner, and two supports they will be scored according to Valve's system:
+0.3 points per kill
+3 points minus 0.3 points per death
+0.003 points per last hit/deny
+0.002 points per GPM
+1 point per killing blow on Tower
+1 point per killing blow on Roshan
+3 points times teamfight participation percentage
+0.5 points per Observer Ward placed
+0.5 points per Camp Stacked
+0.25 points per Rune taken or bottled
+4 points for the killing blow on First Blood
+0.05 points per second of stun
Note that if a best of three series goes to all three games, only the two highest scoring games will towards a players individual score.
If you want hints on how to play, have a look at
the primer we put out for TI9
.
Sign up here
Prizes
While we wish we could give our monetary prizes for these contests, we can't at this point in time. The systems can be abused. But we'll give out some sweet forum title improvements, for bragging rights!