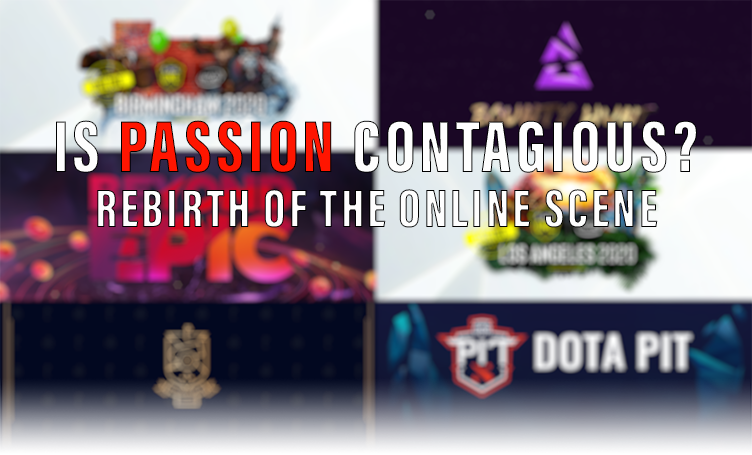 One would be hard pressed to find an industry, hobby, job, or pretty much anything that has not directly been affected by the ongoing Covid 19 pandemic, and unfortunately our beloved Dota 2 is no exception to the rule. With three Majors cancelled and even the seemingly untouchable International being delayed, the Dota community has had to turn elsewhere to get their competitive fix. Enter the online tournament. Once a dominant force in the world of esports, the online tournament has become little more than a qualifier for a larger event, or a proving ground for the odd stack of players or organizations trying to make their name for themselves. Now, in these desperate uncertain times, they provide a nostalgic comfort and some much needed Dota action. But what caused these fun, light-hearted, and casual events to fall out of favor? Join us as we look back at Dota's storied history and learn how the game we love evolved from its humble roots.
A time long past
Dota has always been a game centered around a community, it cut its teeth as a mod for the immensely popular Warcraft 3 and developed a passionate following of players that want to play with and against the best of the best. This community remained as Dota 2 came along, and with this new release came hundreds of thousands of new players. Before the days of million dollar tournaments, corporate sponsors, and thousands of passionate fans; esports was a niche hobby that very few could dedicate ample time to. Offline tournaments were few and rare, and only the best teams could attend such events. That left online tournaments as the only option for any other team that wanted an organized means to compete against other high-skill opponents. These tournaments quickly took off and became a common occurrence, a place where many professional players made a name for themselves. As time passed though, the proverbial meta of tournaments began to change as the scene grew.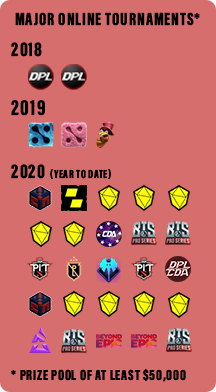 Before we proceed further, I would like to address an elephant in the room. Yes, Dota did have an established online scene that existed prior to Covid 19. These online tournaments largely feature lesser known teams or teams in less established regions an opportunity to practice against others, play in a tournament scenario, and make a name for themselves. These events are a vital part of the Dota 2 community, and I would recommend checking them out as it is a great way to learn about the scene on a deeper level. That being said, there has been a significant decrease of large scale online events over the past few years. We're going to focus on one aspect of these tournaments by looking at why online tournaments of significant size and prize pool fell out of popularity and why larger events shifted to become offline events.
Beginning roughly in mid 2017, online tournaments began to wane in popularity and this happened to occur exactly as Valve introduced the first iteration of the DPC. Overall, I believe it is fair to say that the DPC has introduced some much needed structure to the Dota 2 professional scene and has ensured that players are able to focus entirely on the game. At the same time, the DPC has made Dota significantly more rigid than it has been in the past. This is where some of the tension lies. Dota's, and Valve's, developers have never been traditionalists, and are unphased by the idea of doing things their own way. This is one reason why Dota has excelled for so many years. With all that said, Valve made a call and turned Dota into an organized, sanctioned esport like everything else on the market.
Professionalism & Esports
This movement to organize esports into structured leagues, similar to those found in professional sports, has had its ups and downs. For example, Riot has excelled in connecting players across the globe with their esports efforts; this ensured players, sponsors, and teams an organized and professional leagues with a massive, mainstream audience. However, the creation of professional leagues for some games has not been without its challenges. In Blizzard's case, the process of developing professional Starcraft 2 leagues has been an uphill battle. Starcraft shares a similar history to Dota 2 as they both had their professional scenes began as a product of an extremely dedicated community. With Blizzard stepping in and organizing the scene, that organic growth and community became secondary to portraying the game in the most professional light possible. This is what's currently happening with Dota 2. The scene has become so hyper-focused on the top tier professional scene and The International that getting to that one event is all teams care about. Any tournament that occurs must have International implications or there simply isn't any reason for the best teams to attend. The nature of Dota's prize pool also contributes to this situation as a vast majority of prize money is distributed at The International. With the current situation in mind, there is very little reason for top players and organizers to even consider hosting an online event. There is simply too much money at stake for both parties and it is better for them to focus on DPC events as those are the best return on investment. Valve has recently announced that they intend to promote and invest into the tier 2 scene, to what extent remains to be seen.
These online tournaments have introduced us to new teams that normally would have to grind through a qualifier for the opportunity to make a name for themselves at a DPC event.
For the foreseeable future, online tournaments are the only way that teams will be able to compete with each other. But don't fret because there are actually a lot of positives that can come from our current situation. For one, online tournaments don't have the rigor and structure that a Valve funded DPC event has. This allows the event coordinators a lot of flexibility to be creative with how they produce the tournament, who they invite, and even the general structure of the event. The recent ESL Los Angeles was a perfect example of this, for the first time in years we were able to watch individual regions play against each other in a tournament that was not to qualify for a larger event. The casual atmosphere played very well with the entire vibe of the tournament and it was almost nostalgic just to view casters sit on a couch and discuss the games with one another. It felt relatable, like you could imagine you and your stack doing the same thing. It's hard for most of us to relate to discussing Dota in front of an entire stadium of passionate fans. These online tournaments have introduced us to new teams that normally would have to grind through a qualifier for the opportunity to make a name for themselves at a DPC event. Vikin.gg has made a name for themselves solely due to our current situation. Finally, it's just nice to have more Dota than normal. I love the DPC events and The International, they are amazing events. Over the past 3 years, it has felt increasingly that there is less Dota being played and you would sometimes wait months to watch your favorite team compete. Life as a fan cycled between watching and waiting for Majors. Now there is consistent content and tournaments being played, you can turn on a stream at any point and have some sort of tournament being played. This situation also benefits the players as they have more opportunities to compete and improve in a tournament setting without the massive time commitment of traveling and playing in an event. As much fun as the 2016 and 2017 Dota seasons were, the amount of tournaments and travel was overwhelming, and the focused nature of the DPC gave players some much needed breathing room.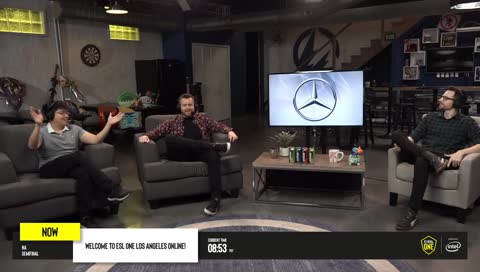 BeyondTheSummit embraced a more relaxing broadcast during ESL One LA Online
That being said, there are some significant issues that must be addressed if online tournaments are to return as an everyday staple of the Dota professional scene. Online match fixing is rampant, with recent examples CyberTRAKTOR and Newbee quickly coming to mind. These are not the first nor will they be the last instances of match fixing that occur in Dota, and such occurrences are a massive blow to the potential growth and the hardfought professional reputation of the Dota scene. If online tournaments are to return as a significant part of the Dota scene, Valve must step in and offer tools to tournament admins to control and limit any potential match fixing or account sharing. There is also the issue of substitute players, the DPC has strict guidelines regarding roster changes and who can substitute for what team. Of course, the current situation warrants a little leeway as it is difficult for teams to be together at the moment. If online tournaments are to return as a staple of the Dota scene, Valve must establish a precedent for who can and cannot act as a substitute for a team.
Final Thoughts
There is no way to know how the current pandemic will affect Dota in the long run. One thing is certain, Dota will remain a game driven by passion. That said, the current situation does provide an opportunity to step back, look at the Dota scene, and learn how to better it as a whole. Online tournaments offer a wealth of benefits that have been neglected with the introduction of the DPC. New teams are making names for themselves, there is more Dota being played and available for us to enjoy, and sometimes simple events are just what you need right now. Tournament organizers have an opportunity here to really flex their creative muscle and create events that are unique unto their own. Online tournaments also provide Valve a means to support the tier 2 and tier 3 scenes, but as mentioned above, there will need to be strict enforcement of rules to prevent any sort of unfair play.
Most of us would agree that there is just something special about Dota. It has an almost indescribable draw that keeps bringing us back even after all these years. A large factor to this is our community, a community that was built on the back of the online tournament. We are living in some crazy times, and the future is anything but certain. At times like these it's nice to just sit back and escape a bit. The return of online tournaments provides a nostalgic comfort that has been one of the few good things that has come out of the recent situation. Honestly, it's just nice to wake up in the morning and begin your day with some casual Dota. It is my genuine hope that the online tournament scene is revived as a result of the current situation. As exciting and fun as the DPC and International are, every event does not need to be a massive spectacle. Sometimes it's nice to be able to relax and enjoy some of the lowkey, lighthearted Dota action that captured many of us in the first place.
---
Writer: SonofGnome
Editor: jdc214
Graphics: Julmust