Six of Europe's best teams, $145,000 up for grabs, and a premier tournament organiser hungry to branch out somewhere new. That was the recipe for the recently concluded BLAST Bounty Hunt and expectations were high from the get go.
With a funky format different from the online leagues that we have gotten used to during the pandemic, BLAST promised a fresh breath of air. But in the end it was actually business as usual for the majority of the tournament.
Alone at the Top

Secret went into the tournament as the obvious favorite having won almost everything since WePlay! Pushka League. Although they did drop a map to Nigma and OG each on their way to the finals, the Secret train showed no signs of slowing down as they absolutely crushed OG in a 3-0 blowout to take home the title and a nice cheque of $50,000.
Is there anyone that can stand up to the current Secret? It sure does not look like it. Even OG looked lost and helpless as Secret dominated the Finals at will. And this was an OG that looked incredibly good, maybe the best since they started to play without stand-ins. Although MidOne is still suffering from high ping hell, OG were up to their old tricks of winning games they had absolutely no business winning.
Counting the Charity GamersWithoutBorders events, Secret has now racked up an impressive five straight 3-0 blowouts in the finals against the very best Europe and CIS have to offer. Looks like the Secret recipe of success was easy to figure out: You can't choke before TI if there is no TI.
For now Team Secret can rightly call themselves without equal in the age of online Dota 2. How long their reign lasts is difficult to say, maybe the patch in the coming weeks with changes to economy and items will be enough to release Secret's iron grip on the meta.
Bounties Left Unclaimed
When Bounty Hunt was first announced with specific challenges teams could undertake to increase their share of the prize pool many fans were excited to see what BLAST would come up with. In the end the four offered bounties did not affect games much and were a far cry from the more crazy ones we have seen in tournaments like Midas Mode. With only the two "easier" bounties taken by teams we were treated to a remarkably "standard" tournament.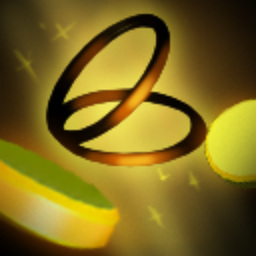 That is not to say that BLAST's first foray into Dota 2 was unsuccessful. Far from it, the production value was actually impressive considering the limitations on online play due to the pandemic. With pre-game calls as interviews and webcams on the players during matches BLAST gave us a very welcome change from other online leagues in recent times. They also had fluff pieces like "Know your Heroes" or the Skillshot challenge to tide people over the breaks in between games.
Together with the focus BLAST put on fan interactions such as setting up Zoom calls for fans to watch the matches together or the prediction contest or even the start where the community voted on the chosen Bounties, they clearly have identified interaction as a way to stand out from the other tournaments.
More Competition for Organizers
Although BLAST has not yet announced any further tournaments in Dota 2, it would feel natural for them to do so if they were to compete with other organisers like ESL, EPIC or BeyondTheSummit for the upcoming regional leagues next year. As such Bounty Hunt was more than likely a test run by BLAST to find their footing in the scene and the game before diving in headfirst. Considering the entertaining tournament they just ran and their wealth of experience from hosting one of the premier CS:GO tournaments they might just pull it off if Valve decides to grant a league to them.
Obviously the regional leagues are still far in the future with time and date for TI10 still being undecided.Nevertheless this year has already seen two major organisers enter the Dota 2 market with BLAST following ONE Esports in South East Asia earlier. Showing that even in a time of economic hardship as the current pandemic is, more and more companies see the potential of the Dota 2 market.
Whether or not Valve would actually hand one of the regional leagues to the newcomers remains to be seen. Valve will most likely still favor the tried and tested partnerships they have with ESL, StarLadder, EPIC or BeyondTheSummit, but we should also not forget that BLAST has worked for years with Valve on CS:GO. Maybe we are in for a surprise once the details to the regional leagues get announced. But even if neither BLAST or ONE Esports take care of one of the leagues, we can expect tournaments to keep improving in quality.
As the two newcomers are new competition to the established organisers in our scene, we can be sure that the organisers have been taking notes and are already thinking of more ways to improve their own products. Once COVID-19 has been tamed we might just see the beginning of a more vibrant and better tournament circuit in Dota 2.