CR4ZY has officially acquired the Fighting PandaS Dota 2 roster. The organization will be competing in their first Dota 2 competition at the StarLadder ImbaTV Dota 2 Minor Season 3. This comes just after Maurice "
KheZu" Gutmann and Oliver "
skiter" Lepko joined the roster to compete in the DPC Minor after the departure of Jacky "
EternaLEnVy" Mao and Jingjun "
Sneyking" Wu.

CR4ZY started off as a tournament organizer known as Valiance, focusing on Mobile Esports. After acquiring the Binary Dragons CS:GO roster, the organization changed their focus to improving the team's performance. After some roster changes and working with strong support staff, they were able to improve the rank of the team from 100+ to a peak of 12th. The organization sold the roster to c0ntact gaming and used this money to finance expansion into various games, with Dota 2 being the first outside of CS:GO.

We had the opportunity to sit down with the man responsible, Alexander Davis of CR4ZY for his thoughts,



"The recent acquisition of this roster is extremely exciting for me, I've been in love with Dota for a long time now and being able to work with legends in the game is very exciting for me, especially with the players from Fighting PandaS. I'm truly looking forward to working with Aui, due to knowing his leadership skills and knowing how to take a roster right through the International.

I think with the recent roster changes we've been given an opportunity to make some real improvements, I think the players we currently have can win this Minor. Unfortunately, with the roster change happening so close to the Minor we haven't been able to practise as much as we'd like but I do still believe that they'll be able to take it!

We are currently bootcamping at the Kinguin Facility in Poland, preparing for this Minor."



As it currently stands, CR4ZY sits at the cusp of maintaining a top 12 position in the DPC. With the current landscape of North American Dota 2, even if the DPC points don't land them a spot at the International, the North American Qualifier shouldn't prove too difficult. CR4ZY's first official Dota 2 match under the organization will be against Gambit Esports March 5th, at 12:00 CET.

---
CR4ZY Roster:
1. Oliver
skiter
Lepko
2. Jonathan Bryle
Bryle
Santos De Guia
3. Maurice
Khezu
Guttman
4. Kurtis
Aui_2000
Ling
5. David
Moonmeander
Tan
Coach: Dooyoung
DuBu
Kim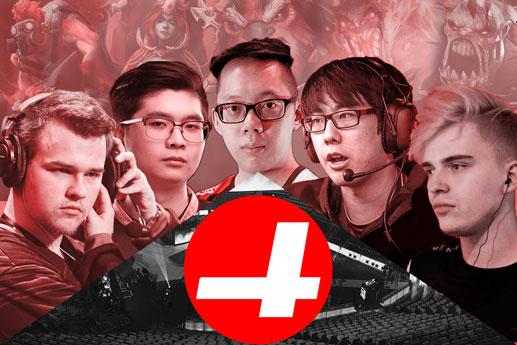 ---
Official Announcement Video