Day 6: Team of the decade
WINNER
OG (TI 8-9)
"Sometimes you have to get knocked down lower than you have ever been to stand back up taller than you ever were."
Never before has a quote been so right for a team, as the above one is to OG. N0tail, Ceb, ana, Jerax, and Topson wasn't supposed to win a TI. Let alone be the first team to win two. And they definitely weren't supposed to do it back to back. The story of OG is one that's too long for us to summarize here but everyone, hopefully, already knows it. The team of true underdogs, assembled just months before the biggest tournament of the year, that went on to achieve the goal of their dreams... twice!
While all the other teams in this poll are legendary, and have a TI title under their belt, no one can come close to OG in terms of pure performance at the biggest event Dota has to offer.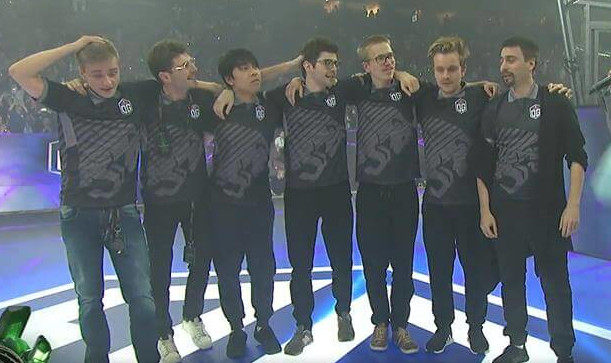 + Show Spoiler +
1. NaVi (TI 1-3)
The very first winners of The International certainly belongs on the list. Not only because they won TI1 but because they made the finals of TI 2 & 3 before fully disbanding. During these three years NaVi was a part of the most iconic moments in Dota 2 history. The Play and all of the TI3 finals being just two examples. Thanks to that, Puppey, Dendi, and Xboct — the core of the team — became legends of the game.
NaVi — as an organization — has fallen far since the glory days in the beginning of the decade but this era is something all Dota fans look back on with and we're not here to vote for orgs, we're here to vote for teams. And this list would not be complete without NaVi on it.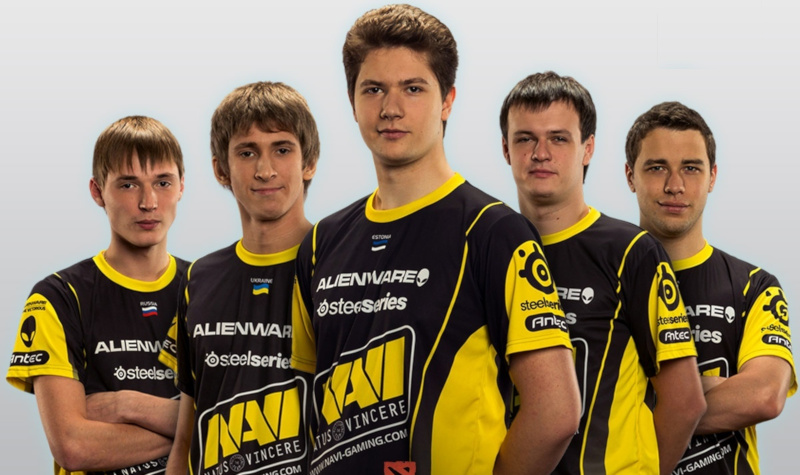 2. Alliance (TI3)
Loda, S4, AdmiralBulldog, EGM, Akke. Five iconic names in Dota 2 that made up one of the most well liked teams of all time, TI3 Alliance. During their time at the top, Alliance changed how Dota was played. Before them, the 1-5 position system was followed religiously. Once in a while a team would step off from this and allow their mid to get more farm than their safelaner but never, in a million years, would you give your offlaner the most farm. That's crazy! Well, as it turns out, it wasn't that crazy. Alliance's farm distribution focused heavily on enabling Bulldog and if they couldn't get him any of his specialty heroes, they got absolutely everything they needed for everyone else and just steamrolled their opponents.
Alliance fundamentally changed Dota during their reign and paved the path for other TI winners, such as TI5 EG and TI7 Liquid. They will go in the Dota history books, whenever they're written, as one of the best teams of all time.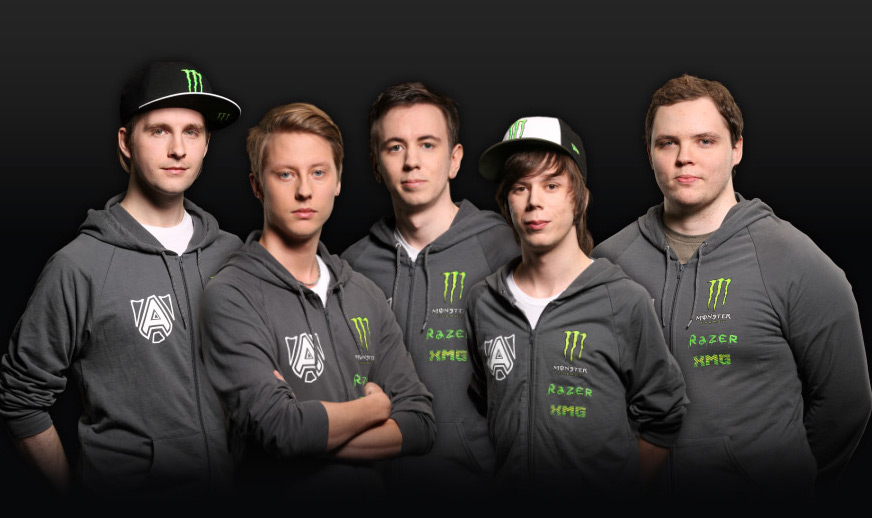 3. Wings (TI6)
Much like Alliance, the biggest impact Wings had was their new and fresh take on Dota. The players on Wings could somehow play all heroes in the game and they could do it well. On top of that they had no problems breaking the established meta to try something new. When they entered TI6, they were seen as a dark horse to win. They had shown off some great play during the regular season but had fallen hard at the last Major.
However, once their feet hit the ground in Seattle, it felt like no one else could win the tournament. Wings map movement were something that had never been seen in Dota before and they simply outmaneuvered their opponents time and time again. They were toying with the best Dota players in the world!
Their performance at TI6 has made them one of the most beloved teams of all time, and you can still, sometimes, hear "WINGS WINGS WINGS" being chanted at tournaments.