MidOne & ninjaboogie
creates team



After TI9 both Yeik "
MidOne" Nai Zheng Michael "
ninjaboogie" Ross Jr. announced that they would be taking a break from competitive Dota due to personal reasons. The two had been competing at the very top of the SEA scene for years and were exhausted. But, as we all know, Dota addiction is a hell of a thing. The two have now joined forced and created team "SEAMonkeys" for the upcoming Major cycle.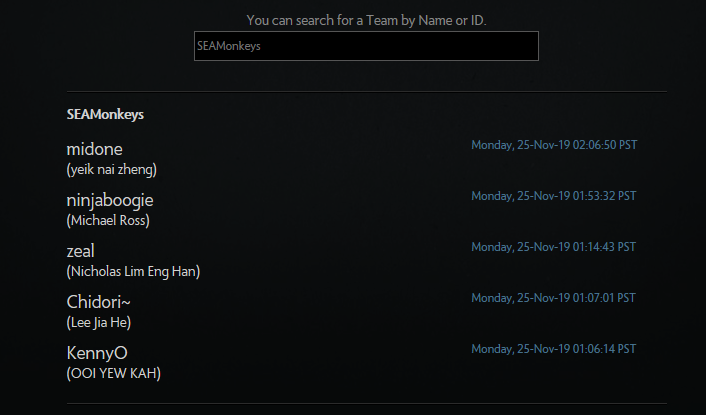 They're joined by zeal, Chidroi, and KenyO. The two former names previously played together on "Dota Hero", a regional T2 team for SEA while little is known about KennyO. It's also not known how serious MidOne and ninjaboogie are about the endevour. Is it just a fun team or are the two looking to build something in SEA?


---

SEAMonkeys lineup:

MidOne
Chidori
zeal
KennyO
ninjaboogie