The 2018/2019 DPC season was a dark one for North American Dota fans. While EG, J.Storm, and Forward Gaming all seemingly had signed up for a subscription service for the Majors, none of them managed to get to the finals of one. And not only did the region lose The International to China, not a single DPC event was hosted in the region. In fact, there were no LAN's at all featuring top tier teams in NA all of last season. For fans as passionate as the NA crowd, this is disastrous. NA's fans are some of the best in the world and deserve LANs to express that. While this year doesn't look much better, at least Beyond The Summit is doing their best to please NA Dota fans with DOTA Summit 11.
A few years ago, Dota Summits were probably the highlights of the Dota 2 year. The relaxed atmosphere combined with great filler content resulted in a unique tournament that attracted the best teams the world had to offer. This despite the fact that BTS couldn't always compete with the big boys on the block in terms of prize pool. They'd built something truly special. However, with the introduction of the DPC, The Summit slowly fell off the map as the top teams focused solely on the Majors. While this is "just" a Minor, this is BTS', and NA DOTO's, return to the grand stage.
jfshfh178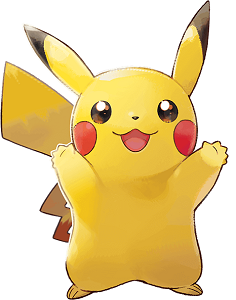 The road to the Minor was anything but straight for jfsh… for 178. The Bignum stack only managed to snag a place in the Minor after Virtus.Pro decided to drop out. After some initial confusion whether or not 178 would be able to secure visas in time, it's now been confirmed that they didn't run into any issues, so they will be the replacement. While this is cause for celebration, the team has a lot of hard work ahead of them if they wish to be anything but "the replacement team".
The CIS squad didn't have a stellar performance in their regional qualifiers. In the Major qualifier the team actually took a game off Positive Guys, who ended up qualifying for the Major, but ultimately fell out of the contest as the group stage concluded. Their fairly un-noteworthy run continued in the Minor where they were first knocked down by Virtus.Pro before HellRaisers finished them off.
So what does this mean for 178? Well they'll be able to play the minor without any pressure at all. And recent history has shown us what an advantage that can be. Demon Slayers surprised everyone by almost going all the way in Rotterdam and a week later Beastcoast upset the Dota world in Hamburg before being knocked out by Alliance. So playing without pressure can be beneficial but it often doesn't lead to a tournament win. This is our way of saying: don't expect 178 to win DOTA Summit 11 but don't count them out too early.
HellRaisers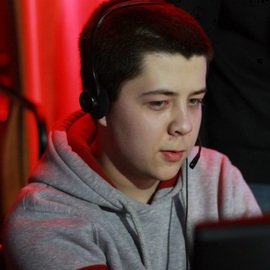 Just a week ago, HellRaisers looked like they could be an outsider to make it through the minor. They had a good showing in the group stage of the Major qualifier but showed off a glass jaw when they quickly dropped out in the bracket stage. The down-turn continued in the first round of the Minor qualifiers before they came back, big time, and made it through in the end. But as we said; that was last week.
This week we know that the team that made it through the qualifier won't be the same team as we'll see in LA. Thanks to some classic CIS drama, ALOHADANCE is no longer on the roster and the team has basically no time to pick up a replacement. This leaves the team in an incredibly tough spot and unless they gel in record time, we expect nothing more than a last place finish from HR.
Ninjas in Pyjamas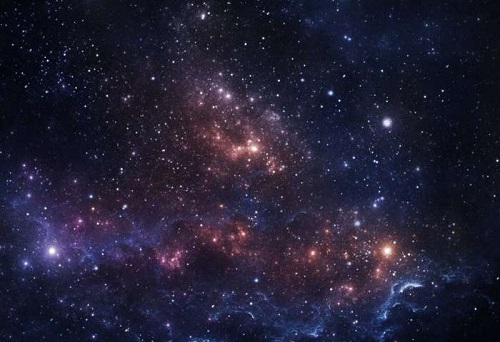 Part of the problem with the first DPC cycle is how early the qualifiers for the event was held. EU played their qualifiers roughly a month ago and, at that point, NiP wasn't a Major worthy team. They've improved a lot since and is now, pretty clearly, the second best active team in EU. However, while they should be in the Major, they're not. And with the competition in the Minor being as fierce as ever they might not actually make it to Chengdu at all. And for NiP that would be a big blow.
Europe is currently in flux and NiP is locked in to a battle with Alliance and Liquid for best active team in the region. However, that's all about to change as we expect to see Kuroky, Puppey, and n0tails teams return for the second round of the DPC cycle. So the three challengers will need every single DPC point they can get their hands on and to maximize your points you need to be in the Major. In fact, we're willing to claim that this Minor may be the most important tournament NiP takes part in this entire season, TI excluded.
If recent results are anything to go by, we'd say that NiP have a decent shot at the first place. They've consistently improved, especially PPD's latest project; Gunnar. The young US midlaner will most likely be the key to NiP's success. Another player to keep an eye on when NiP play is Universe. The TI winning offlaner is back again after an extended break and that seems to have done him all the good in the world. In both Rotterdam and Hamburg, Universe consistently had great performances. He used to have a reputation of an offlaner that doesn't lose lanes but also don't win them. This has changed now. Universe has shown off his ability to dominate and it's a pleasure to have Saahil back.
Ad Finem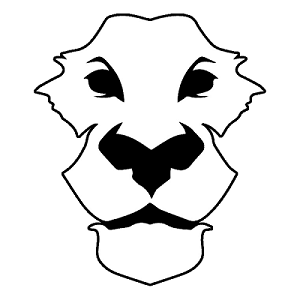 THEY'RE BACK! For those with a short memory, this is the same team that became an international crowd favorite after their energetic run at the Boston Major in 2016. In Boston they came out of nowhere and went on a miracle run. They crushed Newbee, LFY, and DC on their way to the finals, where they lost to OG but not before giving us
a sick backdoor play on OG's throne
. Even though they might not have won that tournament they definitely won the hearts of Dota fans with their liveliness. Professional players are usually fairly stoic creatures by nature. Ad Finem was everything but. While other teams calmly walk out of their booths after a win, Ad Finem
smashed chairs and keyboards
. How can you not love that energy?
The time after their initial success was hard on the team. They failed to have an impact in any other tournament and eventually split up. For the next 2½ years, they drifted around, sometimes playing together with a few former teammates, but never finding a home. Until this year. They've, once again, banded together to show that Greek Dota is still a thing.
We're unsure about what sort of impact the team will have at the Minor, though. Sure, they were one of the few teams to take games off both NiP and Alliance in the Major qualifier but, at the same time, they dropped games to 683 and Godsent. So while we think that this inconsistency might be the death of the team in LA, just reading their handles under the Ad Finem banner gives us a warm and fuzzy nostalgic feeling. And what says they can't upset the world again?
Invictus Gaming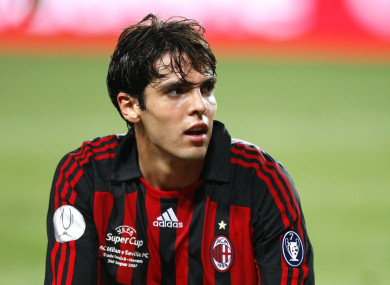 While we want to believe in Kaka, and iG, there's something about this current version of iG that doesn't feel right. Unfortunately for us, there's not much to back that up. Looking at their recent games, there's a lot more green than red in their win column. The only team they've really struggled with after TI9 is VG but other than that they've beaten most other Chinese teams. In fact, they've won 13 out of the 17 series they've played since they failed to qualify for TI9. A record like that tells the story of an incredibly strong team. Still that feeling lingers. So what is it about iG that makes us doubt?
Maybe it's the fact that Kaka hasn't been the same player after his loss to Liquid in the TI7 finals? Maybe it's the fact that all those 17 series were played against Chinese teams and China is known for not being that great to quickly adapt when you throw something new at them? Or maybe it's that two out of their three series losses came to VG, the one, currently active, Chinese team that has stood any chance internationally? iG has a lot to prove at DOTA Summit 11. To the world. To China. And most importantly; themselves.
Geek Fam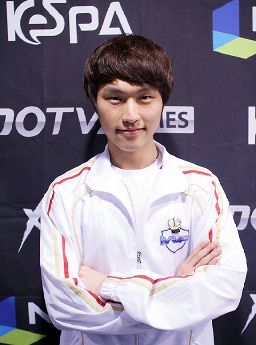 Geek Fam, as an organization, has been on the cusp of breaking out internationally for quite a few years now. They've performed well regionally and have fostered some good players. However, there's always been those one of two SEA teams who have managed to keep them in the shadows. Until this season. Geek Fam has, quietly, gathered one of the most promising teams in their region. Yes, we expect Fnatic and TNC Predator to run the board but Geek Fam has made a strong case for themselves to be the third team, laying in wait for the top dogs to slack off a little bit before lunging at them.
For that attack to succeed, Geek Fam has to stay at the top of their game throughout the season. And that's why the Minors are so important for them. Don't get us wrong, Geek Fam has an outside chance of winning, but the real value in Minors, for these players, is practise against top international competition. That will allow them to slowly improve until TI10, an event we fully expect to see them at if they manage to keep the roster together through the year.
Quincy Crew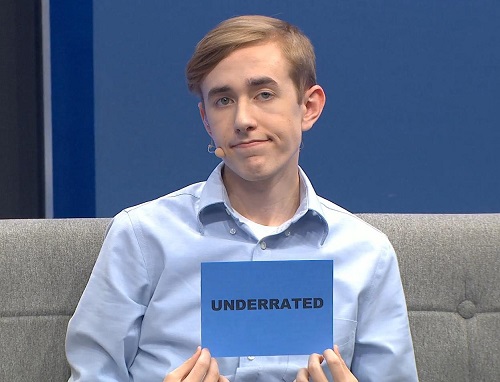 Can a team become better by losing their star player? Quincy Crew is in the middle of testing this theory, right now. Even if their name gives off the impression that they might be built around midlaner Quinn "CCnC" Callahan, the team's big star was Suma1l. EG's former superstar joined the team after another missed grand final at TI9, looking to play with his brother Yawar. And while everything looked good from the outside, there was some internal friction that resulted in Suma1l departing less than two weeks after the team qualified for the seasons first Minor.
To replace him, the team picked up Jonáš "SabeRLight-" Volek — a Czech offlaner who had an impressive run with Team Singularity in the EU DPC qualifier cycle — just before ESL One Hamburg. Unfortunately for QC, CCnC fell ill just before the teams first game of the tournament, forcing them to forfeit against NiP. Despite this handicap, QC almost managed to make it out of the group stage with flashes of brilliance. They might not be ready to challenge EG or J.Storm for the region but we hope that these weeks of downtime has allowed them to refine those flashes into a stable performance.
paiN Gaming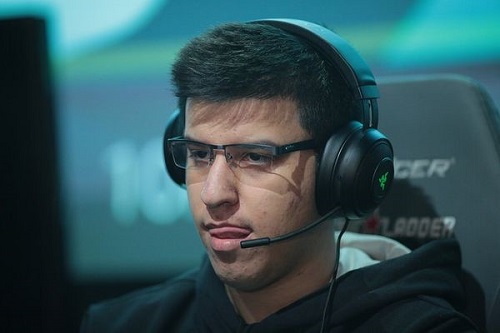 Much like Ad Finem, the name "paiN Gaming" wakes something up in Dota fans. Happy memories of w33ha's redemption journey as he went to South America and put four players from a forgotten region on the map. But don't be fooled, this is not that paiN Gaming. At this point, only hFn remains from that TI8 roster. That doesn't mean you can count them out, though. South America is the fastest moving region on the DPC right now, much thanks to them having guaranteed slots in Majors and Minors. We've seen the rise of teams like Anvorgesa, Beastcoast, Infamous, NoPing, and FURIA. The region is actually very competitive right now and that's starting to show internationally.
Even with all of this said, we do have a hard time seeing paiN competing in the finals of the Minor. And that's not us saying they're bad, we're just saying that there are too many teams in the tournament that has shown off so much more lately. But then again, that's what we said about OG before TI8...