Team Liquid have announced that Matumbaman will be leaving the team only a few weeks before Epicenter and that they are looking for someone to replace him for TI9. Matumbaman has been on Team Liquid's roster since late 2015 and his departure from Team Liquid marks the end of an era. It also ends the longest standing Dota 2 team in history since GH had joined the roster back on January 2nd, 2017.

This image had just been released by the Russian studio analysts showcasing just how incredible it was that Team Liquid had stayed together for so long.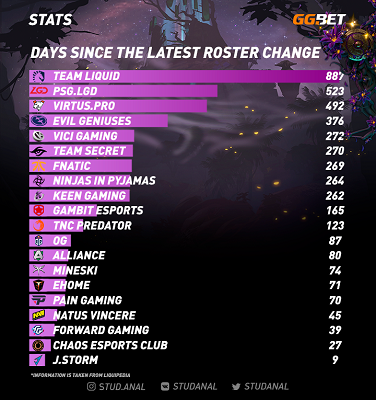 Team Liquid has had a bit of a spotty DPC season, struggling to attend the first few Majors with their completed roster but eventually placed 2nd at MDL Paris which secured their TI9 invite and proved they still had what it takes to go the distance. Matumbaman's accomplishments while on Team Liquid can never be understated and he will most certainly be missed.



Header image courtesy of Team Liquid.