hitting the ground running
Let's begin with the first qualifier of this season, the Kuala Lumpur Major Qualifiers. This event was more or less a mere formality for Team Secret as they dropped only a single game on their way to finishing first in their region. By defeating the likes of Team Liquid, Alliance, and Ninjas in Pyjamas, Secret already seemed to be in tune with the upcoming meta. Drow Ranger, Terrorblade, and Arc Warden are some of the heroes Secret took advantage of while they were demolishing competitors on the qualifiers.
After securing a spot for the first big tournament, they headed on to the first actual tournament of the year, the PVP Esports Championship. While this tournament did not have the pedigree of a Major or a premier organizer such as ESL, it did have two other high-tier teams that were going to be present in Kuala Lumpur: PSG.LGD and Fnatic. Puppey and the gang were able to take down both of these teams in the playoffs of this event, though in a surprising turn of events it was Fnatic that proved more troublesome to Secret rather than the Chinese powerhouse PSG.LGD. Secret played significantly faster than PSG.LGD were prepared for, taking both games in roughly 20 minutes and utilizing push strats with Enigma and Drow Ranger, proving that their grasp of the meta was tight, or perhaps that PSG.LGD had started to lose their grip. The Fnatic games proved to be much less predictable. Secret chose to stray from the heroes that had earlier led them to success, growing so overconfident that they drafted an Anti-Mage in their first game of the finals. After losing that first game they decided to shift back to heroes that weren't actively out-of-meta and finished the series off with high impact heroes like Weaver and Axe. Good warmup for what was coming next.
ESL One Hamburg: the first real test
Now, let's move onto the real stuff, the tournaments where Secret's quality truly stood out. ESL One Hamburg was an entirely different beast from the PVP Esports Championship, considering how close to Kuala this non-DPC LAN was. With the majority of teams in attendance participating in the Kuala Lumpur Major, this tournament would be a good litmus test for who would perform well at Kuala Lumpur and who would fall out early. Despite a much tougher crowd in Hamburg, Secret was able to look just as dominant as they did in the weeks before. This time, they did lose a single series to Virtus.Pro by a 1-2 scoreline only to 2-0 them back later in the tournament.
So let's talk about what was different here, what set Secret apart from the crowd in terms of execution and strategy?. One thing truly unique to Secret was their use of support Brewmaster for Puppey. He is the only player in recent memory to utilize it to such a noticeable success. He was able to earn five wins with his support Brewmaster, a strange thing to see from such a sacrificial support player like Puppey. A likely reason for Puppey's usage of Brewmaster is as a functional substitute for Ogre Magi.
"All of this is enabled by Puppey's incredibly selfless play, rarely forcing Zai or Yapzor to help him buy supporting items."
This is one of Puppey's favorite, most contested supports so it stands to reason that he would want to have a good substitute for when the Ogre is unavailable. Both heroes fill the same role in Puppey's hands, an extremely tanky support that can trade very effectively with the enemy offlane. This is further evidenced by Puppey's consistent decision to skill Drunken Brawler at level 2, an ability that is hard to compete with in terms of early trading power - at least before 7.20 came out. This is a perfect example of how Puppey chooses to draft lineups that he believes in, regardless of how outlandish they might seem.
Another common theme we saw in Secret's victories was the usage of Yapzor as what effectively became a position 3.5, rather than the traditional position 4. Yapzor would often take farm priority over Zai, but it nearly always proved to be worth it as Yapzor's heroes only need one or two key items compared to Zai's slower-scaling heroes. The two heroes that Yapzor was the most successful with were Enigma and Rubick. Enigma was a longtime favorite of Puppey, so it wasn't surprising to see him pick the support up again. Unfortunately for Puppey as the game has changed so has the viability of support Enigma, forcing him to let Yapzor take the helm. That being said, Yapzor's Enigma is nothing to scoff at. Much like support Brewmaster, Secret was one of the only teams to play Enigma in the support role and, of course, they won nearly every game where Yapzor's Enigma saw the light of day. It wasn't as simple as picking Enigma, though. This hero is exactly the kind of position 3.5 we referenced earlier, except in the case of Enigma it's taken even further. When Yapzor plays Enigma, one of two things happen to Secret's farm priority. One option is that Yapzor and Zai both move to a form of position 3.5, sharing farm throughout the game to make sure both heroes hit their first major items. The other option is to effectively swap Zai and Yapzor's farming priorities, pushing Zai to a more sacrificial role.
All of this is enabled by Puppey's incredibly selfless play, rarely forcing Zai or Yapzor to help him buy supporting items. On a much shorter note, we have Yapzor's incredible Rubick. Given that he is a much more traditional support, this one requires far less explanation than Enigma. With less item dependency, Yapzor is able to get the net worth that Rubick needs without having to take nearly as much of Zai's farm. Most of Yapzor's income on Rubick comes from passing up on supporting items and taking kills from his cores. While it might seem incredibly greedy for Yapzor to take this gold away from his cores, the income of a few hundred gold per kill is significantly more impactful on Yapzor's net worth than it is on MidOne's or Nisha's net worth. This allows him to reach his item timings at a reasonable pace without slowing down Zai too much, allowing both players to have much more playmaking potential throughout the game.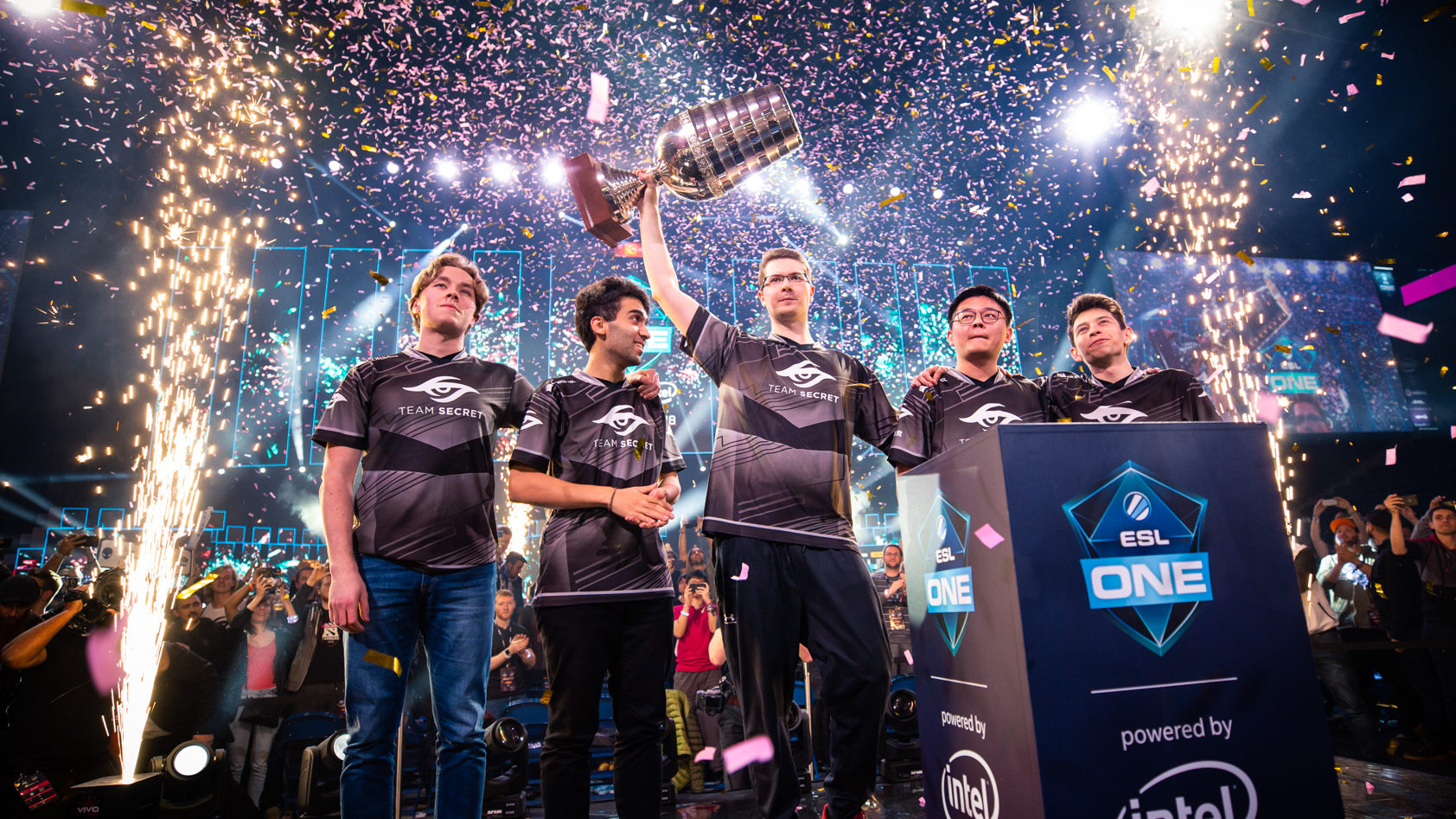 Photo by: Adela Sznajder / ESL
ESL One Hamburg was good for Secret, but it did show the beginnings of a trend. In both grand finals, Secret were unable to close out the series in less than 5 games. Was this nerves? Strategy? Or something else? Given their dominance in the series leading up to the finals, nerves could be a likely reason for these performances. Virtus.Pro - and Secret itself - have shown at recent TI's that no one is immune to the effects of mental pressure. Despite the status of veterans of most of their lineup, being out of the Zone might be a reason for Secret not-outstanding performance. With that in mind, let's move on to the Kuala Lumpur Major and take a look at how and why the event played out the way it did.
Kuala Lumpur: Major time
In Kuala Lumpur, Secret rolled over most of the competition, managing to not drop a game to anyone but Virtus.Pro. Unfortunately for Secret, this would be their downfall as they would lose out to Virtus.Pro in game 5 of the finals. So what worked so well for Secret here in the lead-up to the grand finals? First up would be Puppey's drafting. We talked earlier about how Puppey has a tendency to buck the trend in terms of hero selection and while that can lead to great success with picks like support Enigma or Brewmaster, it also has its downsides. The downsides to this style of drafting manifest themselves in two forms: when Puppey continues to pick something that has yet to work, despite it's past failures and when Puppey delves too deep into the mind-games of drafting and manages to out-draft himself.
Luckily for Secret, neither of these things were prevalent in Kuala Lumpur. Puppey managed to stay on point with his drafting and didn't get too weird with it. Secret relied on the gold standard cores of the tournament (Terrorblade, Arc Warden, Phantom Lancer, and Morphling) all the way from the group stage through the grand finals. They also relied heavily on Yapzor as they did at ESL One Hamburg. This Secret lineup echoes last year's OpTic Gaming lineup in the sense that they almost need a specific player to have a good game to secure victory (in OpTic's case it was 33 and for Secret it it Yapzor), though this effect is certainly less exaggerated for Secret. In Kuala Lumpur, Secret eschewed Yapzor's Enigma in favor of his Earthshaker and Earth Spirit. This again followed Secret's adjustment to stick with more traditional picks for the Major.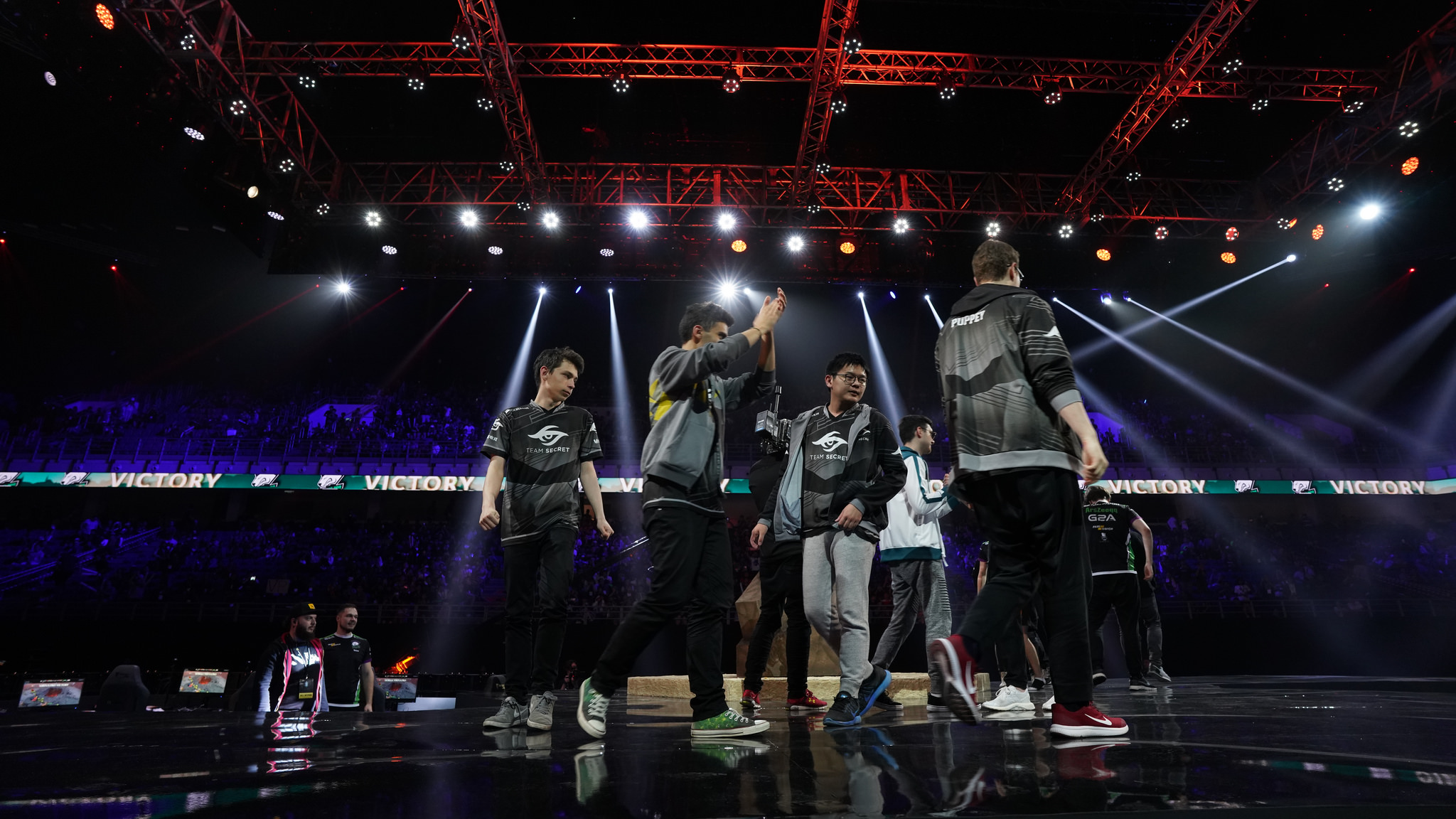 Photo courtesy of: PGL
So, given Secret's performance leading up to the grand finals, what went wrong for them there? Going into this tournament, Secret looked like the best team in the world. Now, they'll have to settle for second place to Virtus.Pro. Secret were able to defeat the bears at ESL One Hamburg and again in the upper bracket finals of Kuala Lumpur, but fell to them in the grand finals. This leads us back to our earlier conclusion. If Secret have some of the best players in the world backed up by the most successful captain in the history of dota, there's only one reason that they could show such dominance in the lead-up and then fail to secure victory in the finals. It's their nerves; their mentality. In Hamburg and Singapore, Secret were fortunate enough to find themselves outclassing their opponents in the finals. To be fair to them, Fnatic and Vici Gaming are strong teams in their own rights, they're just not quite on the same level as Virtus.Pro or Team Secret. Secret's skill was enough to carry them to victory against Fnatic and Vici, but the fact that both of those two series went to 5 games was concerning. This concern went from a worry to reality against Virtus.Pro, where they were unable to close out the last, and most important, game of the Major. So what has to change to fix this issue? Unfortunately, this can be one of the toughest issues to fix, as seen by Virtus.Pro's disappointing finishes two TI's in a row. However as we saw at the Chongqing Major, Team Secret are more than capable of overcoming such a problem. The only question that remains is whether or not it will be enough to bring Puppey his 2nd Aegis of Champions.
Writer: uberxD & jdc214
Editor: OmniEulogy
CSS: Julmust