Bulldog
on OG, NaVi, and the Kuku scandal

Photo by: Epicenter

Source: «Dendi достаточно хорош, чтобы играть за тир‑2 команду». AdmiralBulldog о Москве, китайском скандале и отказе ехать на TI9 - (11.12.18) (by Cybersport.ru)
Henrik "AdmiralBulldog" Ahnberg talked to Cybersport.ru during the MegaFon Winter Clash event in Moscow. The International 2013 Champion talked about the current Natus Vincere roster and speculated on the problems keeping Danil "Dendi" Ishutin from becoming a top player again. He also clarified his position regarding the Chinese racism scandal involving Carlo "Kuku" Palad and explained how OG is similar to the Digital Chaos of TI6.



Natus Vincere and OG


— Have you been watching Natus Vincere play recently? Should they be feared by their opponents here?
— I've watched a lot of NaVi games, it's a pretty good team. They have strong players but it's like there's still something missing. Possibly a leader, because the strongest teams usually just wipe NaVi from the map. On the other hand, it's the norm for tier-1 teams: everybody looks weak when playing against them, so you have to keep that in mind.

— NaVi had another roster swap after The International 2018. Do you think this roster is better than the last?
— I think so, yes. MagicaL already proved that he is a good midlaner. He is simply amazing on certain heroes, though, obviously not on very many. All in all, he is very good.

I always liked the support play of SoNNeikO. I always considered him one of the best in this role. Although, I like him better as a position 4, where he was getting more space. Crystallize proved himself as a stable carry. All in all, NaVi gathered a good team. Everything they need is a strong leader.

— Isn't that a part of SoNNeikO's responsibilities?
— Yes, but that's the problem. He is a very good player, but I just can't see him as a captain. I think he often tilts and gives way to emotion which, as we know, isn't the best trait for a captain. However, we aren't acquainted so I can't say for sure.

— We haven't seen anything from Dendi for a while now. Do you think he will be able to get back to the professional scene? [Ed. note: This interview was conducted before Dendi officially joined Tigers]
— Of course! Dendi is still good. But can he play for a tier-1 team? I doubt it. Yes, he plays Dota a lot but he's getting old and things are get harder for him. With age you lose motivation, while all around you young players appear, hungry for victories. Dendi can't be compared to No[o]ne, they're on completely different levels. But he is good enough to play in a tier-2 team or something like that.

— Alliance aren't participate in this event, but we have to ask about your former team. They've had a great win streak during late summer but when the season started their results dropped quickly. Why? What do you think holds them back?
— I think Alliance and NaVi have the same exact problem. Both of then need a strong leader and drafter. Right now Alliance have a good roster. Boxi proved that he is good, miCKe is still there. All these young players who appeared out of nowhere, that is what finally gave Alliance the strength to become a tier-1 team in my opinion. But right now the guys simply lack experience.

— Do you think the team needs a bit more time?
— Yes, I think so. But if the results don't improve in a few months, then they will probably have to make changes. But not on core position, Alliance are all set there.

— What about OG? What happened to them?
— I don't know, I don't have anything to say about OG. People had unreasonable expectations for this team. The same as back at TI6 with Digital Chaos. DC placed second by some kind of miracle. They were a mediocre team before TI and were mediocre again right after TI but at TI itself they played the best game in their entire history.

OG also played spectacularly at The International and even managed to win it. I'm not saying they were lucky but that was the event everything just fell into place for them, like a puzzle. Things couldn't continue like that going forward. Ana left the roster and I think OG will have the same fate as DC after TI6. They will be playing well but as I've said many times before: they are not a tier-1 team. I don't think they will be on the same level with the best.

— Even if you expected OG to do worse, did it not surprise you that they couldn't qualify to the Major?
— Yeah, that was really sad. Though they lost to Alliance twice, so… (laughs) I'm even a bit glad. Still, the issue is obvious here. OG did not get an invite to their first Major and that is the downside of the new DPC system. But let's see how they'll look at the Minor. I think they have a decent chance to win this event.



China and the Kuku scandal


— It's been some time since Valve's decision regarding Kuku became public. Do you still think that their response was wrong?
— Yes, I am sure that Valve made a mistake. First of all, the developers should've intervened a lot sooner. But instead they quietly waited and watched the conflict unfold. It's important to understand that the situation is very complicated. Its outcome was the result of Valve being pressured by China. That's the only reason the devs had to do something. If not for China, they would've continued to be quiet.

This story has many unanswered questions. Valve said that TNC didn't get banned, other sources said they TNC were banned… All of it is very complicated. I think that the devs should've intervened early, at the very least, and explained the rules to everyone. Right now Valve did something but only because of the pressure. It's not a healthy situation.

— Talking about the rules, what should they be? What punishment would've been fair for Kuku?
— All developers act differently in these kind of situations. Look at Riot or Blizzard, they seem to have super strict rules. I'm not very familiar with them but I've heard that the devs watch what players even when they play pubs, so everyone has to act professionally.

I don't think it's an optimal system but if someone allows themselves to throw racist insults during an official match, Valve would definitely have to ban them. Probably even indefinitely. The same thing goes for bets. But who would do this? None of the tier-1 players would do this. The Skemberlu scandal was the only one of its kind and I'm sure that he simply didn't know what that phrase actually means. I don't think that racism will suddenly become a massive problem.

Valve should explain to everyone that they will be punished accordingly for these kinds of actions. But only in official matches. If players do something this dumb in pubs, they will damage their own reputation and their team's. In those cases, I think Valve shouldn't intervening.

— What about Puppey and MinD-ContRoL scandals, which happened in pubs?
— I don't think these kinds of situations will continue happening in the future. It hurts the players too much, everybody now understands that this can't be allowed to happen. If I was Puppey, I wouldn't want to show myself in a bad light.

I have nothing against supervising pub games. If Valve would decided to monitor pubs too, godspeed. But then, if devs would be monitoring my pub games, what would they be doing in regards to my Twitter account? What about other social media? What about my life? If I would go to a club and say something dumb there, should I be banned for it? How much do we want to control players? How far do we want to go?

I think that these kind of questions should be left for the teams to answer. If I was Alliance and miCKe would constantly insult everyone on racist grounds, I wouldn't want him to be representing me.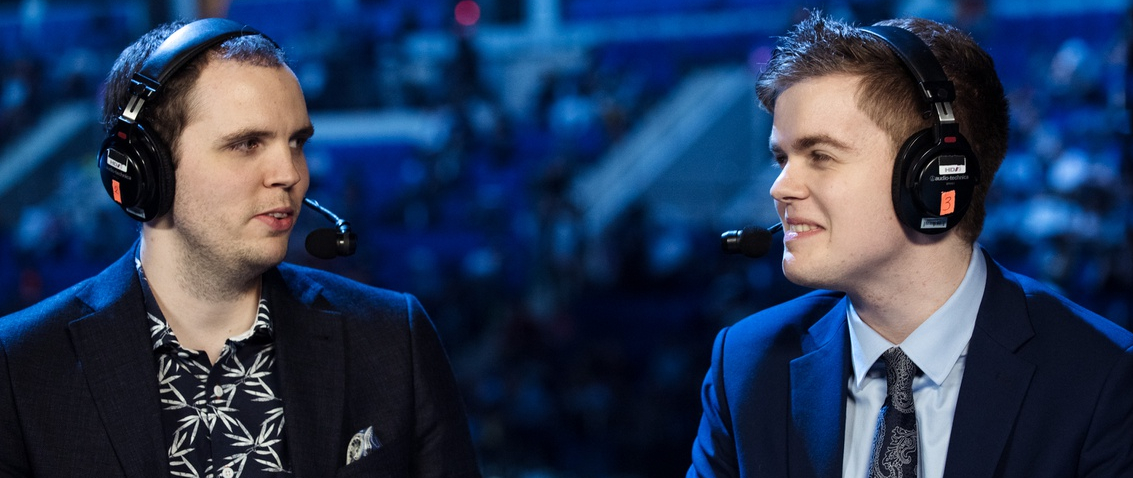 Photo courtesy of Epicentermedia.epicenter.gg


— Do you still plan to skip the Chinese Major and TI9?
— Yes. I wasn't invited to the Major anyway, but I plan to hold my word regarding TI9. I'm fine with it. I get tired from going to events too. TI is of course very fun and all but what can I do. I think that Valve made an incorrect decision and I plan to continue to hold my ground.

When the scandal started, I over-reacted. When you're angry you sometimes make irrational decisions. I think I got a bit angrier than usual that day. I'm calm now but I'm not going to go back on my word. Still, I'm not mad at Valve. I simply love this company a little less now.

— How long are you planning to avoid the Chinese tournaments?
— I don't know, time will tell. I think that many Chinese people didn't like me even before all of this anyway. I've got enough angry messages from them on Twitter. I mean, I have been angering a lot of different people, but the Chinese Twitter community hates me. You can't even imagine the horrible things I get sent… (laughs). I'm not sure if I'm welcome in that country. It suits me fine, anyway.

— When you've been talking about this scandal on your stream, your audience didn't seem to like that kind of content.
— It really wasn't my kind of content. Usually, I simply have fun in pubs, being completely relaxed. I don't want to become more serious, honest. That day I got triggered by so many people being so poorly informed.

It all happened because I decided to read Reddit for a bit. I saw a lot of misinformed messaged. I suddenly felt like I should say something about all these discussions about Valve and meet the accusations of me being a racist. I'm being called a racist, it's so weird.

I won't be change my streams. I will continue doing what I always do. Yes, it will definitely offend some people but it's not that bad. It doesn't bug me much anymore. Regarding tournaments…

I will try to be myself there. That's what people expect and that's why I'm being invited. At first I was trying to act like a professional and all that but that's not why I'm there. I don't go there to provide serious match analysis. I won't be ignoring that, of course, but I like to have fun and keep the atmosphere up. Right now I feel a lot more comfortable in that role, because I've worked at a few events already.



Artifact and esports


— You've played Artifact a lot. How is the game?
— Oh yeah. I got the key very early, so I've seen a very different version of the game. Back then I had almost no chance to face a real player, there was simply not enough people playing. But I still spent a lot of time in it. When I just got the game, I spent 12 hours non-stop playing it.

But then I got bored, and I don't really want to come back. I don't really like card games in general. If I would decide to play some CCG, I would've liked it to be a bit easier. I have nothing against difficult games but… I might as well just launch Dota.

I don't play it anymore. I haven't launched it for a few months and haven't even tried it after release. I think I will launch it one more time some time in the future. I might even join some tournament for fun.

I want to point out that I still watch Hearthstone from time to time, because it's an incredibly simple game that is easy to follow. Artifact is a different story entirely. Even though I've spent many hours in it, it's still very difficult to understand what happens there sometimes. It is really a good game, but it's not really for me.

— Have you watched any tournaments? What do you think about its esports future?
— I haven't watched any events, so I can't say for sure. But if you want to make an esports game, you have to make sure that they are simple, only then will it be able to attract viewers. Artifact is anything but simple. It also costs money, so not everyone will be able to just download and figure out its rules by themselves.

Maybe after some big tournament… Valve did promise one with a $1,000,000 prize pool, right? [1 mil. for first place] It will create a bit of a buzz. But if that won't be enough, Valve will have to just deal with the fact that Artifact isn't an esport, but just another CCG.

---

Translator: dfs
Editor: OmniEulogy, Julmust
Source: Cybersport.ru