Kuroky
on meta, the DPC, and Artifact

Photo by: Hexhaven

Source: «Я слишком давил на свою команду последние пару лет». KuroKy о Team Liquid, мете и Artifact - (12.12.18) (by Cybersport.ru)
Kuro "KuroKy" Salehi Takhasomi talked to Cybersport.ru during the MegaFon Winter Clash event in Moscow. Team Liquid's captain noted that a break from competition at the start of this seasons did not affect the strength of his team. He also noted a change in the meta, discussed the new Dota Pro Circuit system, and Valve's Artifact.




Coming out of a break


— This is your first LAN event in a long time. Was the break productive for your team?
— Yes, of course. We felt like we needed a rest, because we've had to play non-stop for the last two-three years. Plus, we started noticing certain health issues, like hand pain. I think I've been putting too much pressure on my team for the last few years. So we decided to take a short vacation and it certainly helped us a lot.

— Do you think you got back your proper form soon, or does Team Liquid still has ways to grow?
— (Laughs) It might be weird but I don't feel like our break was that long. Everything is fine, we are in good form.




The new DPC system


— Do you think that Valve will do a better job with the DPC schedule this season? Teams had to play a Major almost every two weeks in the spring of 2018.
— It's difficult to say so far. I can say that I don't really like the new qualifiers system. I think that invites had to be there anyway. For example, OG are the current world champions but for some reason they still have to play in qualifiers. I think that's wrong.

The qualifiers themselves is a different topic. They start right after a Major. So it turns out that teams spend a few months preparing for an event, then play the event for two weeks and right after spend ten more days on qualifiers. All this is even worse compared to the last season. It caused many strong teams to seem like they don't play their best during the qualifiers. I think that we need to wait a bit longer to definitively figure out which system is better.

— At least this season has more room for third-party events. We're at one of them right now. Was it difficult to find motivation to play in a non-DPC event?
— Not at all! For me, this tournament is absolutely the same as the ones with points. I see no difference in the organization quality at all. This isn't for points, of course, but there are a lot of events ahead, we will have enough time to go to those. Right now we just try to play good Dota.




The TI curse and OG


— You mentioned OG and I want to ask, what do you think happened with that team? Is it the TI curse?
— I think that after TI they went on a long break and are still adapting to the roster changes. OG is a very young team which formed right before TI. They need to figure out a lot of things, go through the challenges that we experienced a long time ago with Team Liquid. OG's players need to get more experience of playing together and become stronger. I'm not surprised with their current decline. Though nobody should doubt that OG is able to play on the highest level. They will be fire, I am sure of it.




7.20, new meta and Phantom Assassin


[Ed note: This interview was conducted back in December, before the release of 7.21. However, Kuroky's responses are not necessarily bound to the patch but rather Dota in general, so we decided to keep this section]
— How do you feel about the 7.20 patch and the new Dota?
— I like everything. At first I had issues with it but now I have fun with the game. The only thing I don't like is the amount of changes as a whole. The developers reworked 30 or 40 spells. In all my time of playing dota this has never happened before. Now we have to learn new mechanics and interactions between all those abilities, it will take months if not a whole year. But that's my only issue with the patch.

— Do you like the new patch system? Six months ago they've been coming out once every two weeks.
— Definitely. On patch per two weeks was an experiment. Patches scheduled with big breaks fits Dota better, allowing the meta to develop naturally

— But 7.19 has been around for quite a long time.
— Maybe it has, but I look at things a bit differently. I really liked 7.19, because we saw the meta change even at The Kuala Lumpur Major. Because that's the whole essence of Dota. Even if everyone gets bored of a patch, some changes happen anyway. Arc Warden appeared out of nowhere at the end of 7.19, no one was picking him aside from OG.

Then we saw other changes. We got new supports, Team Spirit even came up with a new role distribution in the team. I think 7.19 was interesting until the very end, though I do understand why some people wanted changes.

— Grimstroke was added to Captain's Mode, but now he is banned in every game. Why?
— I don't think he is that strong. I think he is alright at the moment. He is getting banned because Dota has a problem with the ban system itself. Ever since we got three bans in the first stage, I've thought that was too many. I can speak for every team, saying that we really don't need to ban that many heroes. It's a bad idea.

It causes us to spend the bans on heroes that don't deserve them. The thought process during the draft is: "Oh, they play Grimstroke. Let's just remove him from the pool." There are too many bans, so we just randomly ban Grimstrike. It's a new hero after all, we are not used to him, so we decided to spend an extra ban on him. That's what this is about.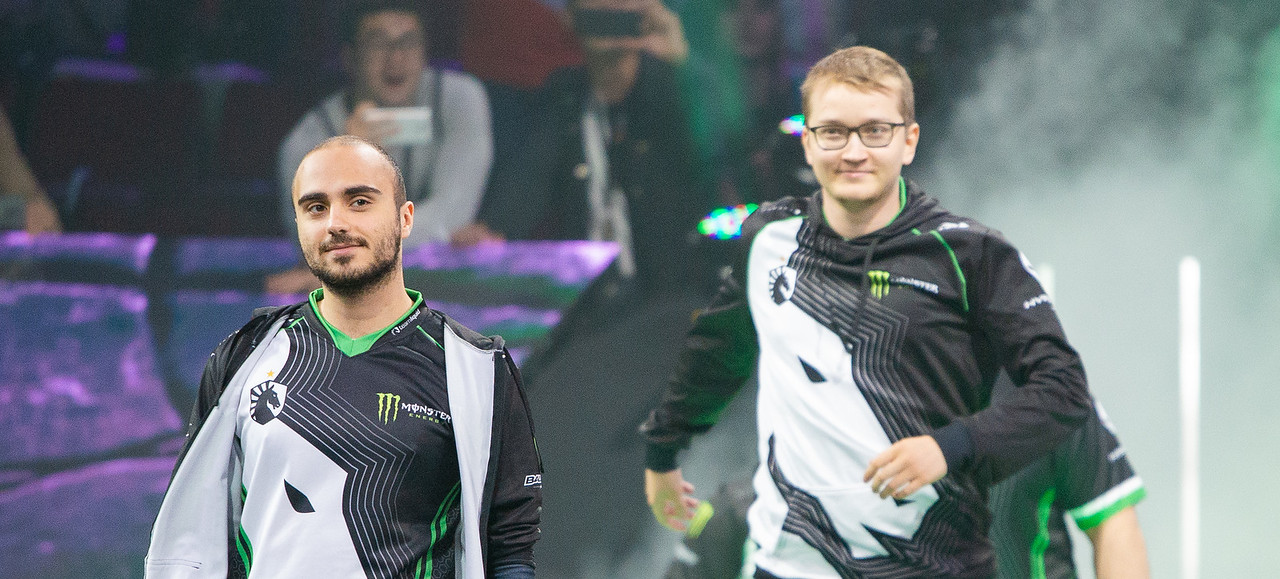 Photo by: Yamato


— Which hero will we get as tired of as Terrorblade in 7.19?
— (Laughs) I think that Terrorblade is still a top-3 carry. Though he did get weaker in 7.20, because there are a few play styles that work against him. Besides him, Anti-Mage seems to have returned to the game. Naga Siren is heavily underrated at the moment, she definitely has a place in current meta. Morphling isn't as popular now but he is still very strong.

— What about Phantom Assassin?
— Right, PA. I completely forgot about her. This is the hero that the developers should think about. I think it is the only hero that has major issues. Everybody else is more-or-less fine.

— Is the problem in Blur that it allows PA to farm easily?
— Yes, though it's not the only issue. The hero came back to the meta due to a number of reason. The main one is the change to towers. PA got strong specifically because of it. Before, her main weakness was that as a position 1 hero she did no damage to towers. Slark had the same problem.

Now, PA with a Desolator and the lvl 15 talent (+3 armor reduction) [Ed. note: now +4] easily destroys any building. She suddenly became a strong carry who is able to push towers on her own. It's a very strong buff.




Artifact


— You mentioned before, that Artifact is a good game, but it is not a popular opinion. Have you seen its user Metacritic score?
— I haven't looked at the score, but I've heard that most people don't like it. I really do like it. I think that many people disliked Artifact… I am not entirely sure of course but I think it has nothing to do with the actual game. I am sure that it's a well made game. The issues can only have something to do with the monetization.

— That's the problem that gets brought up most often in reviews.
— I can understand that. I think Valve needs to do something with Artifact's economy. But the game itself is very good.

— What do you think about Artifact's esports potential?
— I think that card games have their own kind of limitations. When you're watching Dota, something is always happening. Same with Counter-Strike, League of Legends and so on. But card games… I can accept the fact that they might be a bit boring to watch. It's very interesting playing them, but watching is… not as fun. However, I need to try and watch some events first before I can form my own opinion.

— Do you think we will be able to see you on some Artifact tournament again?
— (Laughs) I have temporarily retired from being a CCG player career. But I do not rule out the possibility of that changing in the future.

---

Translator: dfs
Editor: OmniEulogy, Julmust
Source: Cybersport.ru