At ESL One Hamburg, Shiaopi sat down with iNSaNiA and talked to him about representing the Alliance brand and how Loda is still involved with the team.

Thank you very much for taking the time for this interview. It has been a very long time since Alliance has been counted among the tier 1 teams.
After TI concluded and Alliance started to go on a roll during all the qualifiers, all around having strong results, what did it feel like? Vindication?

For us, we made this roster as a long-term idea. When we first started as a team, we wanted to make something that was gonna last. We did not want to play like 6 months, show up at TI and then disband. So when it came to choosing teammates me and Loda were talking about it.
Me and miCKe played together for a long time already. So I knew I wanted to play with him and Loda really believes in him too. We chose Boxi because we knew him from when we used to play HoN and he was a really good player back then. But he had been nothing so far in Dota. He only played for like a year and a half or something before we picked him up for the team. So we knew it was gonna take some time and then this summer, when we added qojqva, it felt like everything really really clicked. So for us it was not as much of a surprise as it was for everyone else who saw us play. We felt it coming cause we were doing really well in scrims. Even before the TI qualifiers we were playing very well in scrims. But then when it came to the officials we did not quite have the experience yet. I think maybe the pressure got us in the TI quals.

So speaking of pressure. Since you are playing for the huge brand name of Alliance, a TI-Winning name. How do you deal with the pressure that comes from representing such a legacy on your jerseys everyday?

For me I haven't really felt any pressure. Representing Alliance has always been a good experience to me. All my fan interactions have been positive. I think because the team did not have so many results for a while, so maybe the expectations were lowered.
So by the time we were playing and whenever we do slightly well - We don't even need to do like… do anything, like win two games maybe - everyone is like "AAAH ALLIANCE!!! IT'S SO GREAT!" So it's really cool to have this dedicated fan base that is really true to the brand and I think for me it's only been positive, it's really been no pressure it all.

So it is more a thing of pride to be able to play for Alliance?

Yeah, exactly.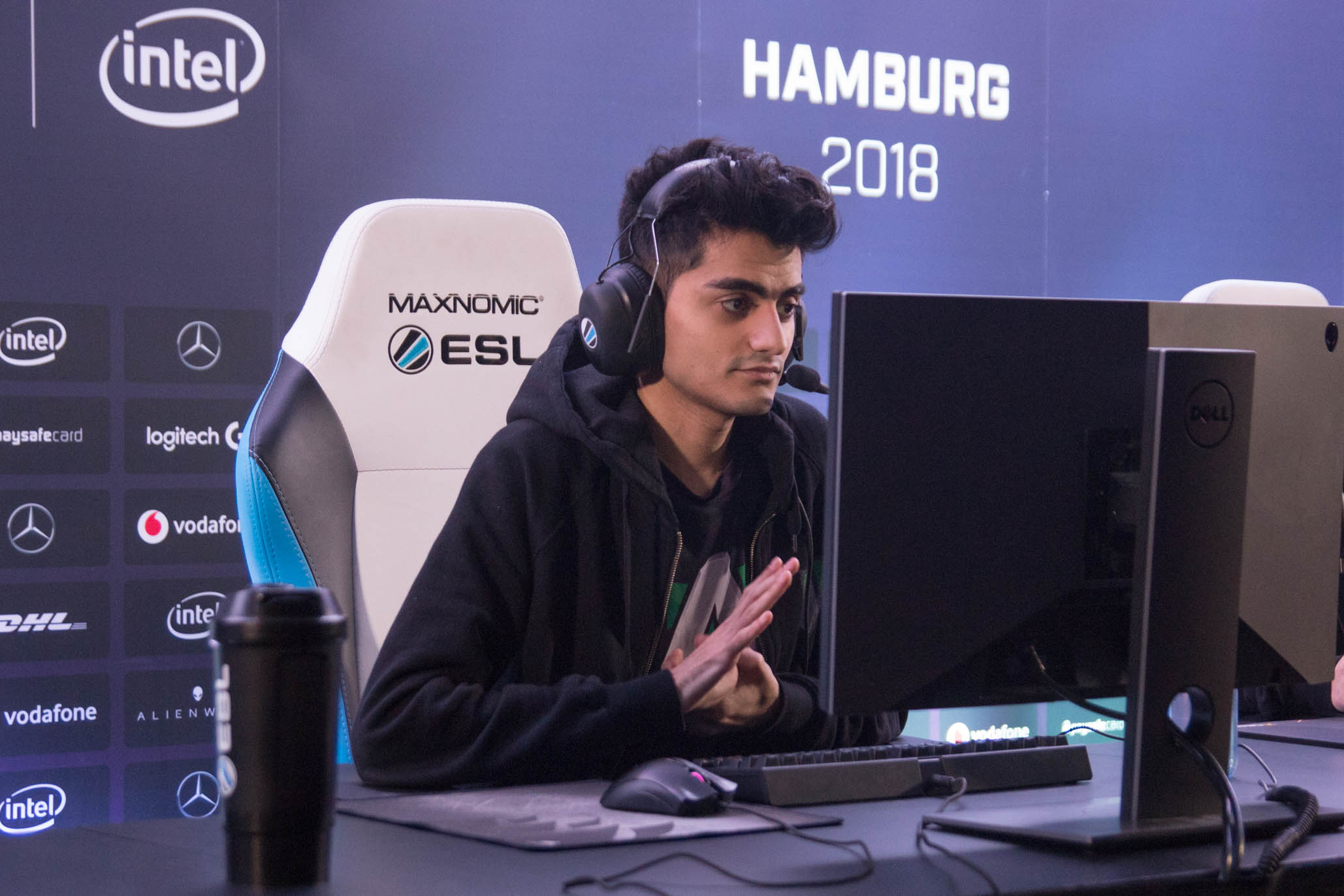 Since you are captaining Alliance. What do you think is the main thing that Dota captains have to look out for?

I think you can do captaining in a lot of different ways. I don't think there is like one way to captain and that is the end of it all, best, way to do it. I think it is important to understand what your teammates are, who they are and what they are good at. Because I have captained a lot of other teams but every team you captain you have to do it in a different way.
It really depends on your individuals I think. You need to be willing to give up a lot...like..You need to trust you teammates. I think the foundation of every good team is always gonna be trust. If you have trust for each other and you believe in each other's abilities to play the game you are always gonna do better than if you are always questioning what they are saying or not believing fully in what they are saying.
I think in this team, yeah I am the captain, but a lot of people have a lot of influence over how we play. It's not so much like I'm the only one making decisions, that's the kind of trust you need in each other in order to succeed.

Speaking of strong influences on the team. What role does Loda play as your coach? Does he only help with strategizing and countering enemy teams? Or is he also part of your general moral support?

I think he is, more than anything, the one to keep our team focused and to put us in the right mindset. It is very rarely that we have very specific strategic talks. It happens and he has some ideas, that he shares with us. But mostly his biggest influence is when it comes to our mindset and our mentality going into games and making us understand what the important things are. And helping us focus on the right things in-game. Really like it is a lot of these things that you would not know unless you have played the game as long as he has. Learning to see beyond the first thing that catches your eye.

To come back to this current tournament. Unfortunately Alliance is already eliminated. What are the main lessons you have learned at ESL One Hamburg, especially in regards to the Kuala Lumpur Major that is coming up?

So we came into this event with the mindset that we are going to try and do our best , but we also understand that we have a lot to learn and a lot to grow. Back when we were playing the qualifiers we had been at our boot-camp for about 3 weeks. So we were pretty hot at that time and I think we cooled off a bit during the period in between.
So we started slipping up when it comes to our coordination and stuff. Being here at ESL has really made us realize the things we have been doing well during the qualifiers and that is the biggest things we will be taking to Kuala Lumpur.
Also actually we are playing a lot better teams here than what we are used to before. It's a lot of tier 1 teams like EG and Secret for example. You get to see how they abuse the mistakes you make and you learn a lot and pretty quickly.

Will you be boot-camping again in preparation for Kuala Lumpur? Or do any other kind of special preparation?

So we're heading straight for boot-camping from ESL now. We have been scrimming ever since we have been here, basically since day 1. We really treat this event like a practice experience where we get some LAN games. For example its Taiga's first lan so he is pretty nervous in some games and you have got to get that out of your system.

Thank you for this interview and I wish you the best of luck for KL

Thank you very much man.


Interviewer: ShiaoPi
Editor: OmniEulogy
Photographer: Julmust