Interview with EE
This interview was done by 2009 during the ESL One Birmingham Major.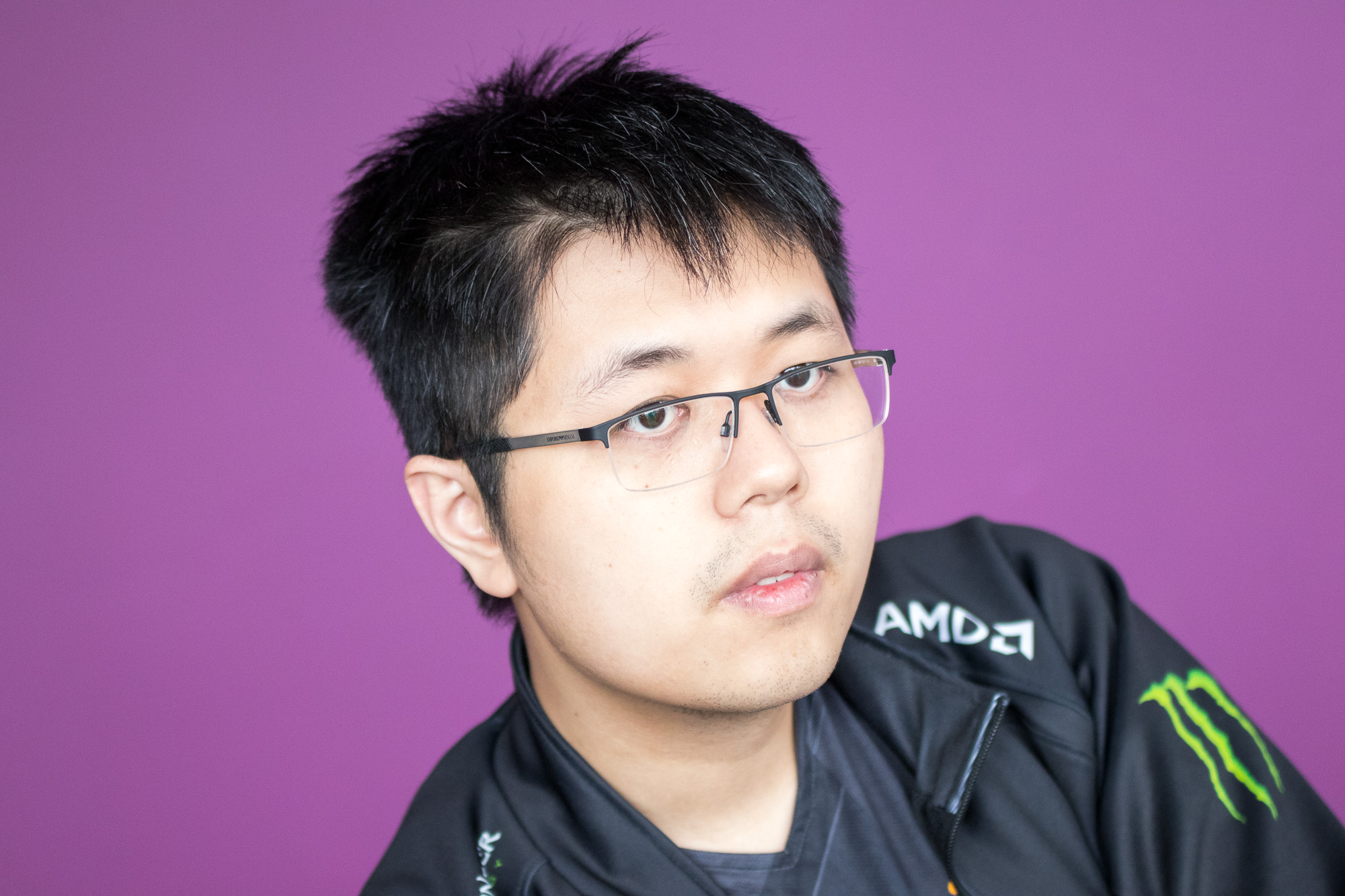 Firstly, how did Fnatic decide on Aui as a replacement for Adam as a coach and what is it like with him in the draft?
Adam got an offer from a different team and was unsure whether he should go or not. We basically told him that he should do what he thinks is best for himself and that we fully supported him. We helped him out with the negotiations and stuff and so we needed a coach. It's nice to bring someone in with new ideas anyway, and I asked a bunch of other people but they were still committed to their teams. I knew Aui would be a good coach anyway. He's someone who's really smart and also works very hard and he would follow the flow of the team and when you try to get him to understand something, he will try his absolute best to understand your point of view. He will do his best for you and not just for himself, he's basically a team player and it's great to have him around. He's really helped us a lot on this team but sadly, we didn't really get the result we wanted. He's probably kinda sad himself since we basically got the result that we usually would've gotten anyway but I look forward to working more with him because it's only temporary at the moment but I think he'll stick with us, I'm just not completely sure yet.
Fnatic have been progressively getting better at each tournament. As the captain, where do you see yourselves in the SEA scene at the moment where there's basically a constant 3-way battle with TnC and Mski?
I think that for the past however many months, there has been a rivalry between our three teams. I would say it's been pretty even but sadly for us, we won the less important tournament qualifiers whereas they won the more important ones like the upcoming Supermajor and we won the ones for the two Minors. I think it's quite possible that another team arises during the qualifier because a lot of teams are making roster changes and there's a lot of very, very good talent in SEA. I think it's really likely that there will be another strong contender at the qualifier. There was already one at the Supermajor qualifiers, called TP.NND, where they 1-1'd TnC and everyone else. Maybe they could've beat us as well but we didn't play them since we forfeited our match. They look really strong and the players on that team are actually combining with a different team so I don't know how strong that team is gonna be but there might be one more team that's really strong in SEA.
Touching on the talent in SEA, in combination with your reputation as a captain and shotcaller, do you see an opportunity to continue staying in SEA nurturing all this talent?
You really never know. It depends on a lot of things. Playing in SEA, I feel like a foreigner. I'm treated as a foreigner by the public and the scene itself but the rest of the world also considers me a foreigner because I'm in SEA so it feels quite weird being there. The support has been very negative, but there has been support, like I know the fans feel very strongly about the team. But there's also been a lot of hate, more so than any other team I've ever played on. That doesn't really affect my decision making and I can totally see myself staying there a lot longer but I don't really know, it really depends.
You've previously said that you would want to win TI with a set of new players who haven't won it before, do you still feel the same?
No, I realized that the way I view success and the way other people view it is very different. I'm not sure whose view of success has worked. For example, people think n0tail is really bad but that guy has won four Valve Majors and I would say he's actually one of the best carries of all time, from a pure, accomplishment-based point of view. In my opinion, that's the right way to look at success whereas a lot of people wouldn't say that. Another example would be Loda, he's won like ten tournaments, he won a TI, he's won tournaments with over three different heroes and he's also seen as complete trash by a lot of people. So yes I can bring new players to TI, because that's how I view success. I think it's really cool when you bring in new blood and you captain them and you win TI and whatever but I don't think that anymore. I don't really care how other people view success, I'm just gonna view it my own way based on what I think is success. I don't care even if I get carried or whatever, I'm just gonna do my part and as long as I do what I think is best to win and I really actively focus on that and I don't sway away from it, then I'll be proud of myself, regardless.
Speaking of players, you guys brought in UNiVeRsE in January and it's gotten a lot better compared to back then, do you feel that he's a key piece of the puzzle now in the sense that he brings that much more compared to other offlaners?
He's a very special offlaner. I think he is the most skilled offlaner, probably of all-time, in terms of just spell usage and being focused all the time, making sure he's staying in decent position, playing a lot, just doing a lot in general, like playing every hero. In that sense, that's the amazing thing about UNiVeRsE. Even though he's already found so much success, he still constantly works very hard.
We're seeing a resurgence of Slark, the hero has received several consecutive buffs recently and you're well-known for your performance on the hero at the Shanghai Major, what's your opinion of the hero at the moment?
I think he's the same. He's pretty weak in teamfights, his laning is very weird. I don't know, he's okay. I don't really like talking too much about heroes in interview and I don't really like talking about strategies too much.
That's fine. Heading into TI, you guys have to go through qualifiers, so do you guys have any plans, like maybe a bootcamp, in preparation for that?
We live in a team house so in a sense, we're constantly bootcamping. We're gonna take a break for like the next week and after that we'll basically have two weeks which will be our bootcamp.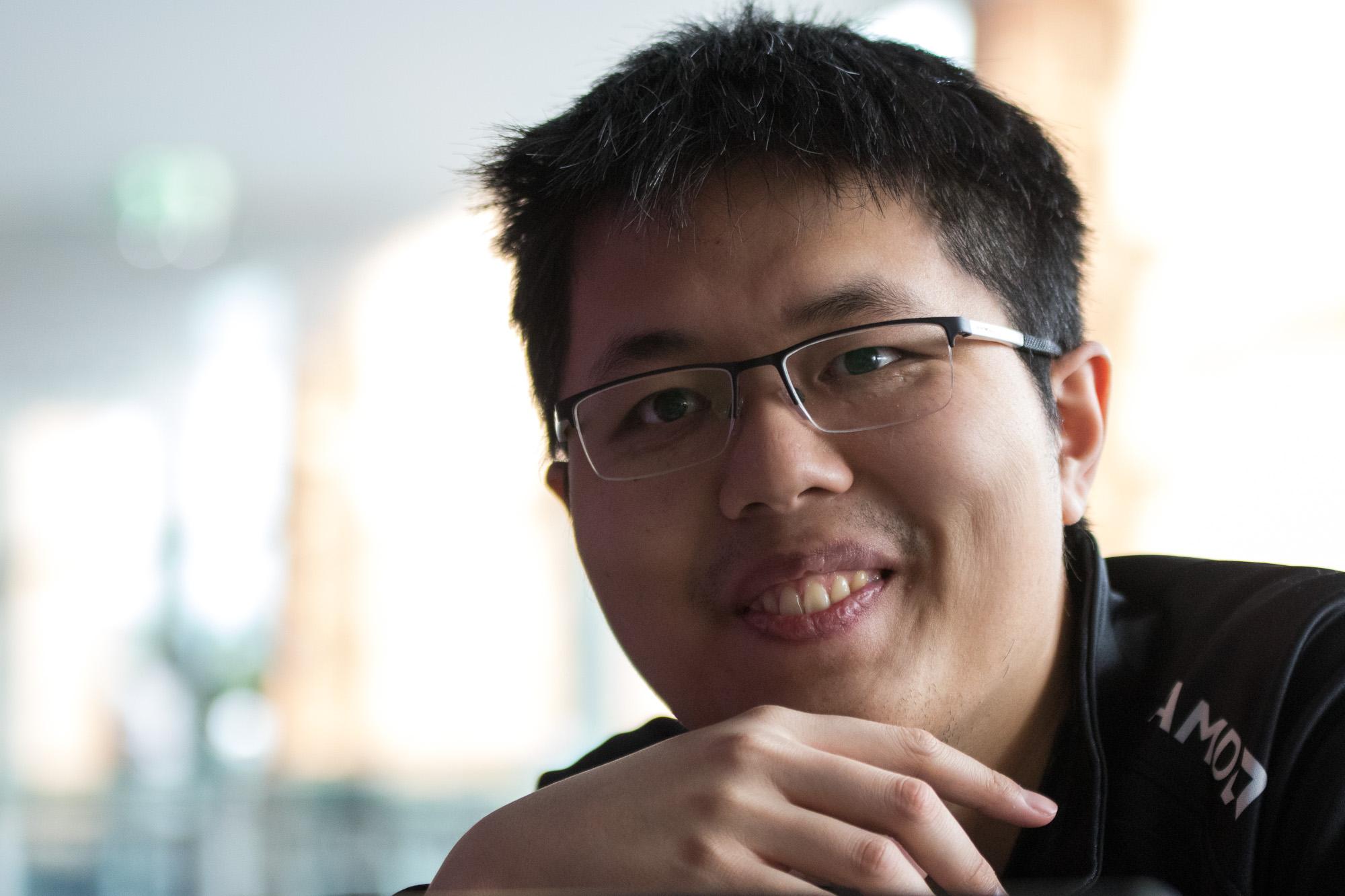 Let's talk about non-Dota related stuff then. What are your views on Darling in the Franxx?
Oh, um. The anime hasn't finished yet so I have not watched it yet. I generally binge watch everything because I don't have the time to watch things weekly. Like, watching weekly is usually more fun if you're in a social circle and you're constantly talking about it and you're on Reddit threads and forums and stuff, just theorycrafting what's gonna happen next and whatever. For me, I really don't have the time for that so I'm just gonna wait for it to end and just binge watch everything at once. It's definitely something I'm gonna watch, it looks good and the ratings have been pretty good. So, yup. *smiles*
Have you binge watched anything recently?
I kinda binge watched Violet Evergarden and Houseki no Kuni. They're both pretty damn good. I was pretty impressed with Houseki because I didn't expect it to be that good and it was just extremely good. Violet Evergarden, I was actually a little disappointed, but it was still extremely good.
Would you say that the story in Violet Evergarden was a bit lacking while the aesthetic was there since it's done by Kyoto Animation?
No, no, the story was fine, everything was fine. I just thought it would be even better, that's all. Everything was great, it just wasn't, like, incredible. Like I was hoping for something like Steins;Gate level or something truly amazing.
You've mentioned Steins;Gate, so I assume you're also waiting for Steins;Gate 0 to finish?
Yeah. *smiles*
The entire community basically knows you're an anime fan, so what about manga?
I'm a fan of honestly anything good. I actually want to watch shows as well if I have time, but so far I haven't. I find that anime really like, gets to my heart, like more than shows. I like shows a lot like even Game of Thrones, I loved it, it's like the only show I really watched along with Prison Break. But I'm not in love with any of the characters and none of them really make me a stronger character myself whereas I feel like in anime, there are characters that really make you a better person and I really, really get devoted to a lot of characters in a lot of anime and that's pretty much why I watch anime. Oh, sorry, I didn't really answer your question. I do a lot of other things, I do manga, visual novels, I try to do anything that's good really. Anything that's high rated, I always give it a try and try to finish it. I'm still missing a lot of visual novels and a lot of manga.
So in terms of manga, we're still not sure when Made in Abyss S2 is coming out, so have you maybe dipped into the manga?
Yeah, I read it and I'm probably like three or two chapters off the latest one. I watched the anime then I binge read the entire manga from the start but then I stopped because the chapters don't come out like weekly, so I'm just gonna wait.
Probably a question you've been asked multiple times, but is Taiga still your waifu?
I don't know, every time anyone asks me this I keep saying that I don't consider any anime character my waifu. I don't really know what the definition of waifu is but I get extremely offended when people flame her. I just get extremely offended when people flame a character. I don't know, I just look down on people because I just don't see how they can think that way so in that sense maybe I consider her my waifu? But generally, I don't think that way of any of the characters, I kinda just respect them. I respect the characters a lot but I wouldn't call them my waifu.
After your first game of the tournament, Helen tweeted that she has to worry about 2D waifus as well as Dj Wisp, so what's your take on that?
I mean, I wish. Like the latest amazing female character I remember is Rem. That was quite a long time ago. Actually that was not that long ago so yeah maybe she should be worried. *laughs*
Alright, I think that wraps it up, thanks for doing the interview with us.
Thanks.
Interviewer
2009
Photographer:
TheHexHaven
Graphics
Nixer