Interview with Ahfu
This interview was done by 2009 during the ESL One Birmingham Major.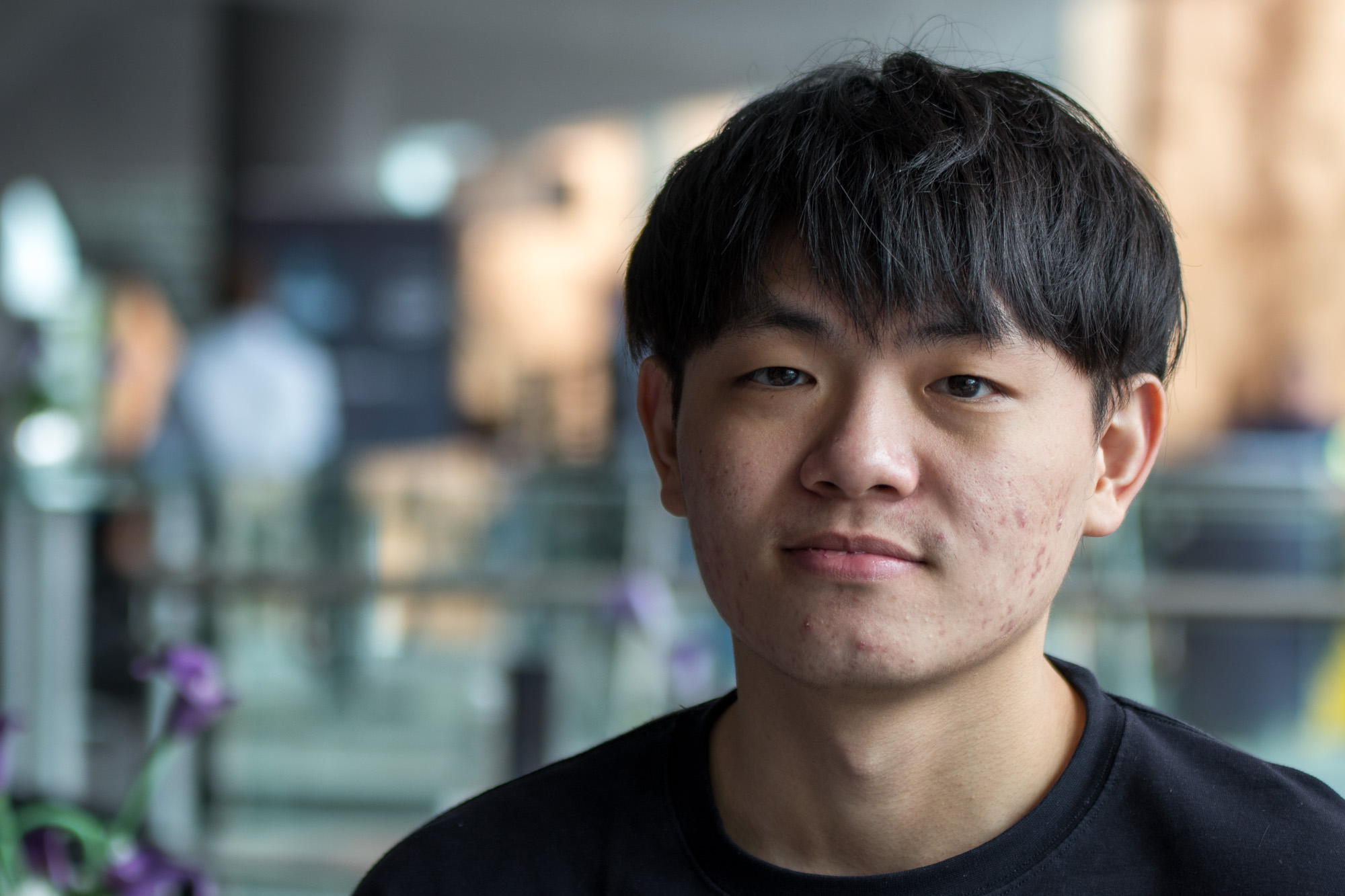 Firstly, thanks for doing this interview with us. Let's start with this tournament. You guys were almost eliminated by Newbee on the first day during the group stages where you lost the first game and Game Two ended up being really close even though LFY had the early lead. What was the mood like during that second game when Luna almost destroyed your throne?
We just didn't wanna go home *laughs*. Well, our mood at the time was really just thinking about the fact that we attended this tournament to prepare for TI. The mindset we had was that if we couldn't even win these games at ESL One Birmingham, then how could we even play in TI? We haven't been looking too good lately so our main goal here was really to play as many matches as possible so that we can improve. That is to say that we refuse to give up or type "gg" until the game has really ended.
So did you guys feel relieved when Luna died without buyback and you guys successfully repelled the split push from DP with Exorcism?
Not really. When we play in officials, we calculate these things so we know that Luna was dead without buyback, we simply said to push out the three lanes and all-in, it was our only option and that became the mindset that we used to approach the remainder of the game. Of course we felt a little relieved, but it wasn't like "oh we were really lucky" or anything like that.
You guys won Game 3 and the series with KotL + Bristleback. You guys ran the same combo vs Mski in Game 2 but it didn't work out well, what happened?
Mski played around the combo really well. These heroes have really good laning abilities together and they become really strong after the laning phase so they wanna fight. So I would say Mski were really smart in their approach to it, it was really obvious that they didn't want to fight with us so they just kept splitting and delaying to farm up to the point that they could easily take us on in a fight.
In your last game, against Mski, you guys picked Earth Spirit, a hero that we haven't seen in a long time. What was the reasoning behind it? Was it perhaps something like a comfort pick in the face of elimination?
Nah, we had a talk after the first game and I told my team that I felt like Mski didn't want to fight us and since I was playing SK that game, I needed Blink to fight. Since I don't have Blink right off the bat in the early game, we can't really force fights. So I told them that to play against Mski and force fights, they should give me Earth Spirit because the hero doesn't really need items, he only needs levels and he can initiate and fight, so I told them that I think Earth Spirit is really good here. They said okay so it's sorta become one of our strats.
Let's talk a little more about you. You competed at the Boston Major with WG.Unity, a SEA team. Comparing your time back in SEA and your time in China now, what are the differences?
Back in SEA, I was the captain of WG.Unity, so the things I thought about was how to draft and what strategies to use, that kinda stuff. After coming to China, I became a player. I was focused on learning from my teammates like ddc, Yao and, Super because they had more experience than me. For example, how should we pick heroes such that it's easier to win? We would pick the more stable heroes and basically form strategies around them. Basically, they've taught me a lot of different things about Dota that's different from how I knew it back then. In SEA, things were more about being flashy I guess, picking heroes like Ember, Invoker, heroes that buy Blink and look really good, heroes that are good for making highlight videos on YouTube *laughs*. In China, the heroes they like are like DP and DK where you have certain levels and items then you know you can win. You could say it's a safer way of playing.
After TI7, LFY changed captains from ddc to Yao. What are the differences in their captaining styles?
ddc was the more quiet type and he would be more willing to accept other people's opinions. Yao, on the other hand, is the type who likes talking. He is more strongly opinionated and takes on a more leadership-based role. He would have an idea of how to play and ask us for our opinions on it so he speaks up more whereas ddc being the more quiet type just doesn't really do this.
Since TI7 where you guys got 3rd, besides a change in captains, what other significant changes have there been to affect your current performance compared to back then?
I guess the main difference would be that our goals were the same back then, everyone knew that we were gonna play at TI and how we wanted to play our games and that we wanted to do our best at TI. Now, there's basically a loss of direction for the team in that we don't really have a specific shared goal that's clear to us, it's kinda blurry. But at the moment, it's still kinda okay.
So you're saying that you guys don't have a bigger, more highly prioritized goal together?
Back after TI I guess. I feel that it was basically like TI is over so we relaxed a bit and after you relax you become weaker. But now that TI is coming up again, I think everyone understands what our goals are and we all know how we're gonna go about it. That was from before of course but lately everyone's just more hardworking.
There have been several changes to how pos 4 is played, what are your opinions on the role at the moment?
I guess there are more demands of supports now. Pos 4 used to basically be roaming and ganking on your own and that's good enough. Now, you kinda have to move around with two supports as a single unit whatever lane it is. You need better chemistry between the two supports and they have to play together I guess. For example, if you wanna fight for a rune you obviously can't just get it by yourself, so you wanna ask your teammates to come and help you and I guess you just have to emphasize on teamwork more.
That said, you guys are essentially part of the same organisation as LGD. Do you guys have any kinda rivalry and do you guys often scrim against them in particular?
Frankly speaking, LFY and LGD may be under the same organisation but I think that we treat them like any other team. We're essentially competitors. At best, maybe players are more familiar and friendly with each other. Maybe when we wanna scrim and stuff then we tend to ask them but we also ask a lot of other teams so there isn't really any particular difference.
Yesterday, I asked Moon from Mski whether he would want to play with anyone in particular in the future and he said you. So what about you, do you have the same sentiments?
Yeah, sure! Actually, the thing is that I've signed a contract in China already. So what I'm thinking is that after I've finished playing in China for these few years and the contract ends, I might go back to Malaysia and find my old teammates and play together again in a more fun environment like before.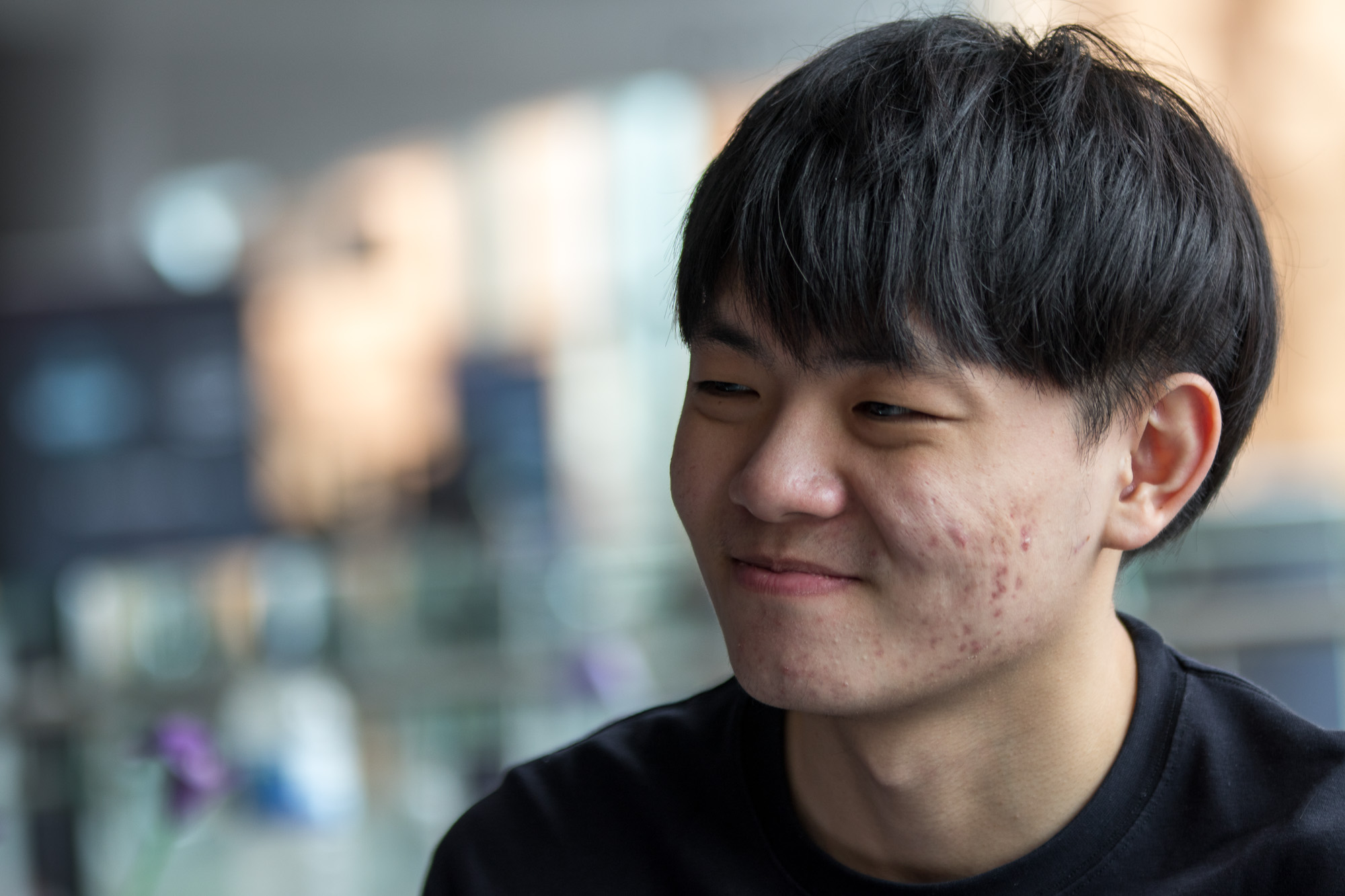 Going on that, we talked about LGD earlier. From a personal standpoint, what's your relationship like with xNova now, is there any sort of rivalry?
We're still really good friends. I was the one who basically asked him to come over and play in LGD. There isn't really a rivalry, we're just good friends so sometimes we'll go out together and have a cup of tea and chat, play Dota together that kinda stuff.
LFY have to go through the Open Qualifiers since you guys changed rosters outside of the roster lock. Have you guys made any special preparations for it?
ESL One Birmingham is basically our preparation. We came over and we've practiced a lot of things and tried a lot of things. We've been watching how other teams, the top teams play. We all have the same goal in mind and we all understand that we came here to practice and prepare. That said, the results here don't really matter to us but we know that we must perform to the best of our abilities at TI.
You said that you guys basically came here to prepare. Does that mean that you have been scrimming with the Western teams more?
So we've come to this tournament and we're watching teams like OpTic and VP and seeing how they play. Then we think on it and talk about how we're gonna play and execute our own strategies.
Speaking of TI, I don't know if you read Reddit, but there is a sentiment amongst the Western fans that the Chinese teams don't really look strong except during TI. What's your opinion on this?
Well, my opinion is that in Western countries, there's basically only one major holiday, Christmas. On the other hand, in China, after TI, there is a period of celebration about it. After that, during Chinese New Year/Spring Festival, everyone's basically on break so everyone will relax for awhile and it's during that time when all the Chinese teams are really weak. That is to say that it's usually around those three months when the Chinese teams are especially weak.
So it's basically the same issue as back during the Shanghai Major?
Yeah, it's kind of a cultural issue because Chinese New Year is a really, really huge and important event in China and the whole country celebrates it for a month or something. That's the time when Chinese teams are weak. As a result of this cultural factor, it gives off an impression that the Chinese teams are really weak from January to March but when TI closes in, they look really strong. It's really all just a cultural matter.
I think that wraps up this interview, thanks a lot again for doing this interview with us.
Thanks.
Interviewer
2009
Photographer:
TheHexHaven
Graphics
Nixer