Interview with Ulrich Schulze
We sat down with the Senior Vice President of ESL, Ulrich Schulze (@theflyingdj) and spoke to him about ESL One Birmingham, formats, the DPC, Facebook, and other things.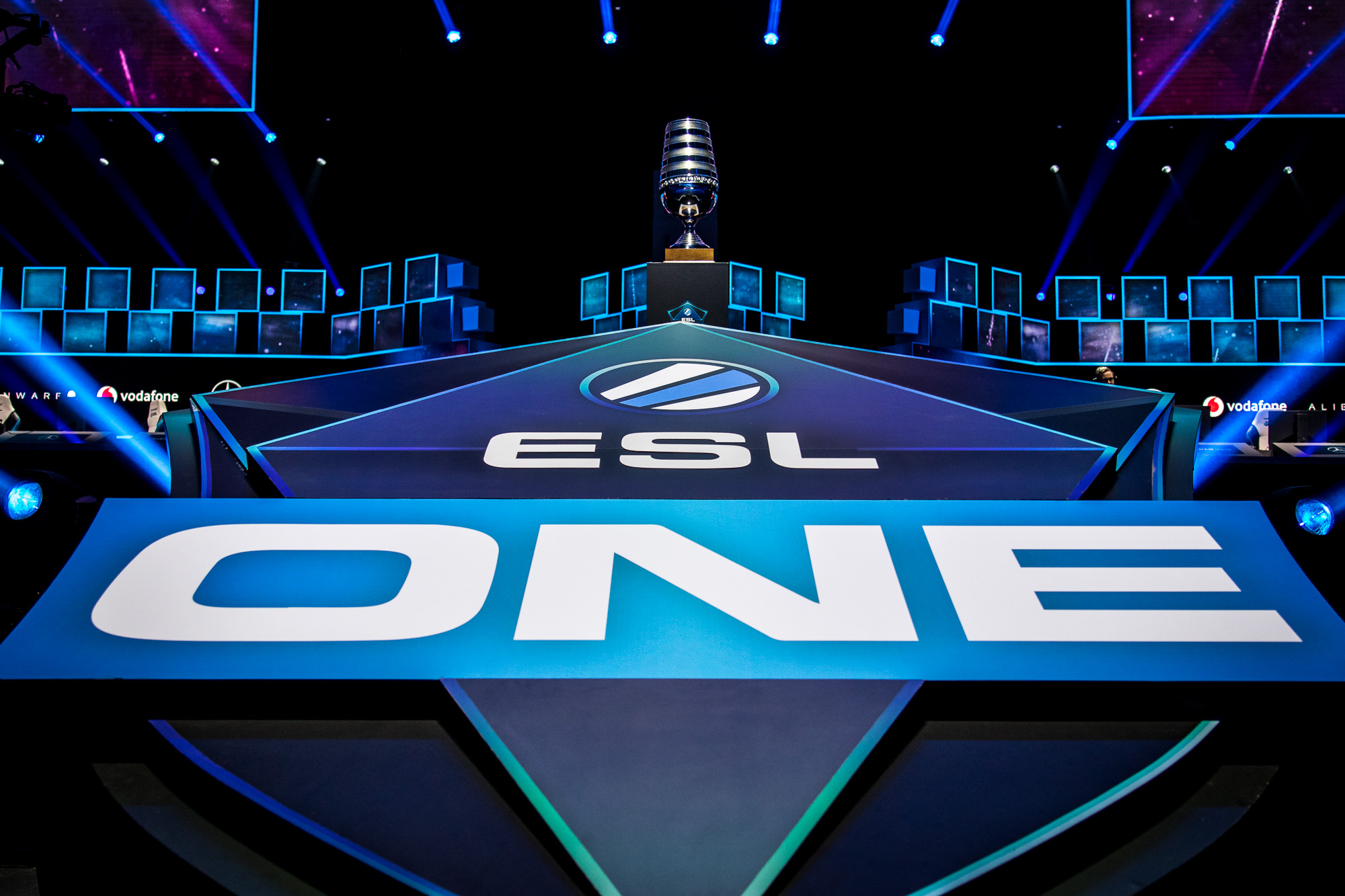 Thanks for taking the time out of your busy schedule to do this interview. We're now in the final day of ESL One Birmingham, are you happy with how the event has gone so far?
Absolutely, it's been an event that we went into without expecting too sizable a crowd. However, it really exceeded our expectations with how many people showed up and the venue being sold out. It was kind of a last minute change after the event was originally planned to be in Manila so we're really happy with the attendance. We've had some great matches and some surprising teams making it to the semifinals and the finals. From our view, it's been really great and it seems like everyone's been enjoying the event too.
So it's been really successful from the organisational point of view. Seeing as this is the first UK event ESL have done, I would suppose there would be future events planned in the UK. That said, there have been complaints that the event was held in Birmingham instead of other preferred places like Manchester or even somewhere as costly as London. Would you consider doing events in these other places in future?
Of course, I think our plans are always to have these events ideally, annually. We're quite happy with Birmingham and it's clearly been working so far and it's also been obvious to us that people would come here so there's no immediate need to look at other places at the moment but we will look at all options after the event is over. With how successful Birmingham has been, it's definitely desired to be back in the UK for another event next year but whether it will be in Birmingham and when, I can't really say if it will be here again and when it might be. It's been going really well for us and I can't really see anything wrong with it. However, we are definitely going to take a look at visitor feedback and look out for anything we've missed. So far it seems that people really like the arena, the staff are really friendly, the location seems to work out, at least for those who want to come, so it's not a hurdle from our side. We'll look into continuing it here but we don't know 100% yet.
You've mentioned that the event exceeded your expectations in terms of sales. Some people have said that they're only here because it's the first major Dota event in the UK. Would you attribute the success of this event to this fact? And would you expect a drop in revenue in future events in the UK based on this?
I think that it does have a lot to do with the fact that ESL One Birmingham is the first event. What we do know from past experiences in Germany, for example, is that there is always a huge crowd, the German events have some of the biggest crowds and the UK is much the same. These people want these Dota events and this was the first chance people in the UK had so it was definitely a huge factor in getting so many people here. I think our goal is to make sure that they have a great experience and that they want to come back. We'll keep building the events and try to improve them so we look at things like the amount of content in the arena, whether people enjoy what they see here, is there anything else we can do to help them make it to ESL, that kind of stuff. We want to make it so that every year, people say that this is the event they want to go to. We really just want to make sure that people want to keep coming back and we've seen this at our other events like Frankfurt and we want to see it again with Hamburg. We really want to make it special for the country as well because we don't see it as a one-off thing where we have a Major in the UK this year and next year we have a first Major in like, Sweden? But rather we want to make sure that the fan base here gets a regular event.
Going on with the topic of this event, ESL has had a number of controversies this year but particularly in relation to this event has been the format. Some have said that they wouldn't come again if the format was the same. Would you then be looking to change up the format for future events?
I think we will try to change up the format for all future events. We try to iterate the format every time and this time to be honest, and I think we were really upfront about this as well, the event was planned to be in Manila for 6 days but now because of how it's been sandwiched in between the other Majors it came down to 5 days. It felt to us like we couldn't do certain things the way we would've wanted to. Of course, we've collected a lot of feedback, we've had several meetings with the teams and the players on the matter and we talked about formats yesterday and we'll definitely make changes.
We've noted certain things like how fast teams are dropping out of the tournament and that's definitely a major concern for us so yeah, the format is definitely going to change. As for how exactly we will change the format, we will look at all the feedback we have and I think that we've already got some ideas. But for us, it's also important to see how people in the arena feel everyday and it's something we've asked at every event. We had 12-hours days a couple of years ago and people have basically told us it's too long and they would like it to be a bit shorter so we made changes. With the current format, we've had people come back to us saying now it's less than they would've hoped to have and so we're gonna try and see what we can do to achieve some sort of middle ground. But we definitely don't want to have the same format and a lot of it was to do with the last minute changes.
So this season has been really different with the implementation of the DPC. As an organizer, how has the DPC along with Valve's intervention affected your approach to these events?
The first year of the DPC has been really interesting for us and I think also for everyone else in the tournament system. We all like the fact that there isn't just TI and the Valve Majors here that overshadow everything because of the prize money and then the rest of the tournaments don't really matter. Teams would basically approach these tournaments thinking, "if I win, I might qualify to the Valve events" and there wasn't really a clear system on how teams qualify to these events. I'm glad that there is a clearer system for that now but clearly the number of Majors and Minors is a bit too much, a lot of the teams have been on the road for a long time and that was even with Majors being cancelled when they were already planned.
We can already see how Valve are approaching the Fall Season and probably 2019 as well where they're going to restrict the number of Majors a bit, which makes sense so that there will also be a little more flexibility for teams to be home and also to practice a little more in bootcamps. I think overall that right now we like the fact that each DPC event has importance and has a clear part in that story. It has pretty much been all over the place in terms of format and the number of teams and invites. I think there was the rules on qualifiers that needed to be set for certain regions so that's something that I think will also change as that was a bit of a playing point for both teams and fans. They had to look at a different format every time and some of the events were planned before they got the DPC status and they were just scheduled in a way where you didn't have a lot of flexibility to do anything other than a certain format so those are the things that we expect to change. We think that overall each event has now come to have bigger expectations than before. Before, it used to be ESL events and PGL events and if it wasn't a Major it wasn't really seen as something that would have to conform to certain standards. Now, each of the Majors are seen to have a certain amount of quality both for what happens backstage, how the players are being treated, what kind of facilities they can expect and we think that now there's a kind of standardization going on where teams know what to expect.
From a fan side, I think sometimes there were a lot of expectations that these would be what the old Valve Majors were. They had huge budgets, didn't have any sponsors, didn't have any brands, didn't really have anything that they needed to do to generate revenue outside of making people excited about the game; and now that has changed and we have organizers and we need things that can separate us from the others and we have a broadcast deal that none of the other organizers have so I get that experience is a little difficult for fans and I think it will be streamlined a bit more as we have the first season of experience and Valve know what they want and they will set more guidelines regarding formats, the amount of teams, which they have already done with Majors needing to have 16 teams from now on. So that type of thing is going to happen and overall I think it's still a great process and now it just needs to be fine-tuned a little bit to work better with what it's intended to do.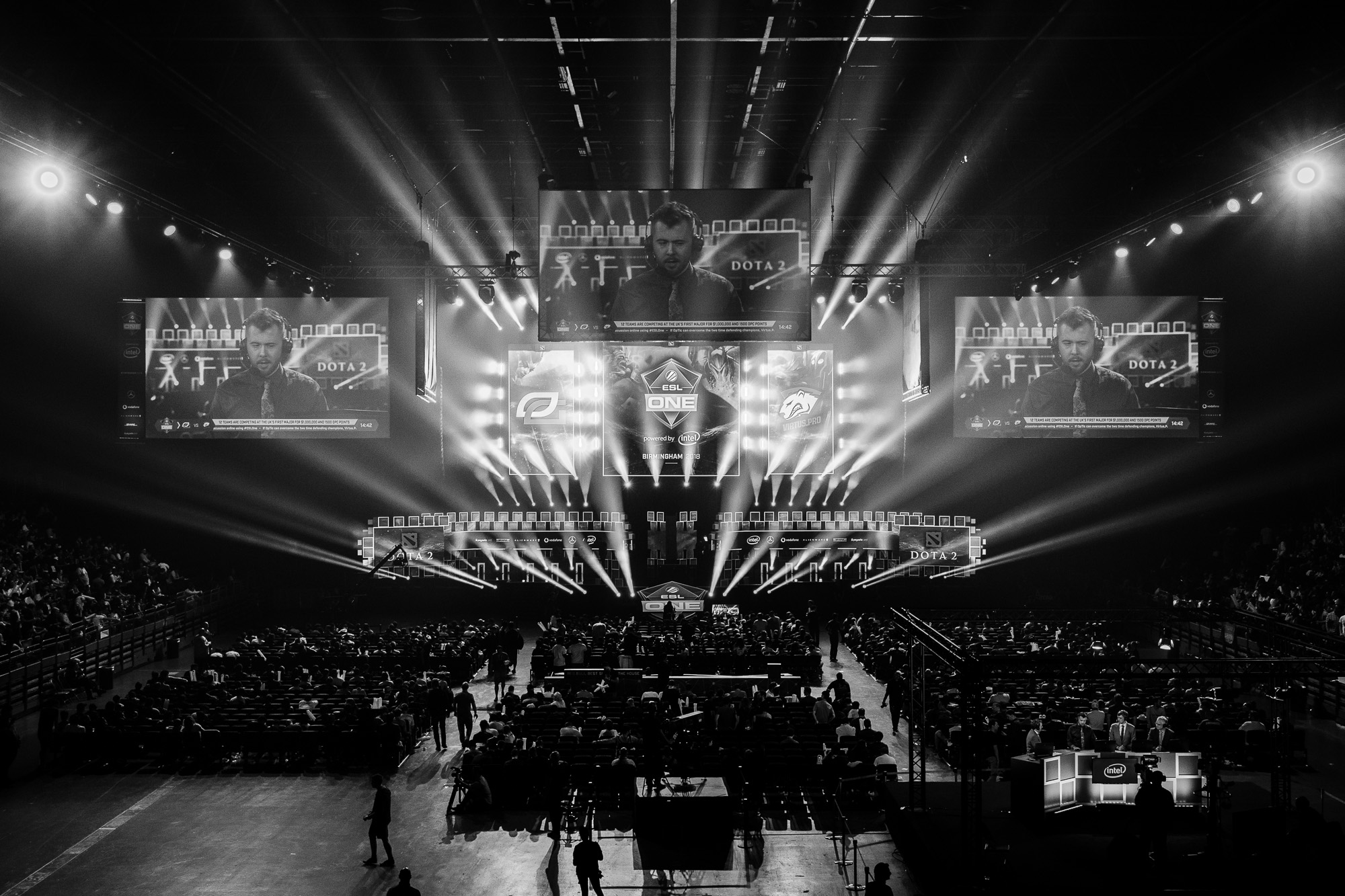 One more question about the formats. ESL has historically been known for doing single elimination playoffs and as far as fans go, not necessarily the teams, they tend to find it unfair. That said, do you think that you would change it up with the new DPC season so that you push out more double elimination playoffs instead?
Yeah, I think so, definitely. We don't really have any actual preference to single elimination and we have it for certain reasons, especially scheduling and storytelling. We certainly see that unlike other games, it's not really accepted by the Dota community which is very set on double elimination which is the predominant format. Except for, PGL I think, which also had single elimination this season, most other tournaments had double elimination final brackets and we see that but I don't think we want to do something that the players and the audience both don't want. We understand why players want it, namely to get a second chance; we understand why the audience wants it because it might be that their teams are knocked out and they don't want to see them completely dropped out. But we still consider single elimination for certain interesting features like every match being decisive, no unimportant matches but I think the message for us is pretty clear that the final bracket should have double elimination so it's looking likely that we're going to do the same for our events in the future.
Another thing I wanted to touch on was ESL's stance as essentially a for-profit organisation, in terms of the content that's produced including tournaments etc, does ESL tend to focus more on the revenue generated in the interests of the company as a whole or the various interests of the players, talent, sponsors, employees, and the fans as, essentially stakeholders?
I think obviously we are a company that needs to generate revenue to sustain our business and I think that for-profit makes it look like we're not caring too much about others and just focused on generating revenue but it's not where esports is currently at as an industry and it's in a little bit more of a difficult state where everyone's trying to make a great business. While we have different interests from Valve where they basically generate the revenue from the game so it's about making Dota exciting, it's different for us. As a company, our interest is still in creating events that everybody enjoys, both players and fans, and that lots of people watch, because that's what helps us generate revenue.
Great teams attend, they have a good time and they keep coming back and if we have good formats that help create amazing story lines, then that's interesting to sponsors, broadcast partners, it's interesting to the people who buy tickets to attend our events. So I would say that our goal is not just business but like any other tournament organizer, this doesn't just generate revenue, it only comes if we create good events that deserve the good revenue. It doesn't work if we create events that the audience and the players don't enjoy. I think that at the end of the day we just wanna create events that are really engaging and spectacular that everybody wants to watch. But there are some things where we are different from other organizers for sure. For example, we have a strong focus on this being held inside an arena so we don't typically run events that don't have an audience and we work on this for them when it comes to how the days are scheduled or how the event is presented in such a way that is interesting to the on-site audience.
Sometimes when you only run a broadcast, you might approach certain things differently. Ultimately, I think we still want to create a great event, we don't want to create any sponsor interventions that remove the enjoyment of the game or are way too integrated. So if you look at the different segments that we've been producing, we always try to keep them relevant and interesting to the game, especially the Benz squad commercial here, it very much plays on Dota, and we have Slacks and DHL doing things that we think are lighthearted and funny. So no one's trying to shove a message into anyone's face or creating additional breaks in the game where they shouldn't be but we're trying to take everything that there is, and just build on top of that.
Taking these interests into account, how would you say the budgeting and cost planning tends to go for an event of this scale?
I think we have a pretty good idea of what things to consider when looking at costs and after running so many events we also kinda know what things we need to budget for so like players want practice rooms, they want certain standards for hotels, certain computers, certain quality of screens, they need to be shuttled to and from the hotel, they need to be filmed here when they're playing. So after so many of these events, we kinda know what the expectations are. On the side of the fans, we've done so many surveys that we know what the fans usually want, they want signing sessions that kinda thing. Basically we have a core budget where we know how much these things cost and that these are the core amounts that we need to provide and then we look at how much they cost in Birmingham or in Hamburg or wherever the event is held. Especially for events that we've done before, like the Hamburg one, we have a good idea on how much it will cost again this year. That's basically how we approach the budgeting for these events because we know there aren't a lot of opportunities, for example, where we can put players into a worse hotel or do with less screens in the venue. Certain things just need to be that way and it is our task, based on that budget, to create revenue with the sponsors, licensing, the tickets, and selling merchandise here to make it an event that works for us.
In relation to that, Na`Vi kinda threw a spanner in the works with their roster change and having to pull out at the last minute. How would you say that affected your overall cost and planning for this particular event especially with the rushing for Team Spirit to get their visas and get here?
I think it didn't really have a major impact on the cost but it certainly wasn't great for our planning. If you look at our shops, we have a lot of Na`Vi merchandise which is only useful if you're a die-hard fan but not if you wanted to see them in the arena. So that's something that's been rather unfortunate and I think it also put a lot of stress on the teams who were asked to replace them. We looked at teams from the CIS qualifiers so we had Empire, FlyToMoon and Team Spirit and they were all basically told "there's a week, can you get a visa in a week?" So that's difficult for any CIS team and I think it was really stressful for those teams but that was the biggest impact really. Also [it's] very unfortunate for a lot of the fans who expected Na`Vi to be here so we would try to avoid those kinda things but at the same time, we can't really force teams to come if they're going through a roster change.
Further in terms of event planning and costs involved, there was a Secret Shop along with a mini kinda exhibition next to the arena in Hamburg which was not available here. Consequently, fans feel that there hasn't been much to do between series here compared to Hamburg, so how do you usually factor these external things into your events?
They're really important to us and we want to make sure that they're here as well. However, again, everything was rather short-notice for this event and we weren't able to provide the same amount of entertainment as we did in Hamburg but we're absolutely sure and working towards making that the case in our events next year. For the Secret Shop, it's actually kinda interesting because we rely on the licence holder and that's Game-Legends and it's based on what they want to do. So they wanted to do Hamburg last year but they said they didn't wanna do Birmingham because they might have other events, for example, MCM Comic Con in London now, there's a lot going on so they're not able to do it and merchandise from Valve is a bit up in the air at the moment, I think they're changing a lot of things. It's definitely not ideally where we would want it to be and that's basically because we didn't have the time to coordinate these things but our goal is definitely to get this on the level that Hamburg is on where we can make sure that even if you don't watch the games, you have a lot of things to do. If we have a year's planning instead of three months, then that's definitely going to happen.
Coming back to the DPC, it's the first season and has basically been a testing ground. Has ESL taken anything in particular away from this first season as an organizer amidst how hectic it has been?
Yeah, I think one takeaway for us is that there needs to be a longer lead time for this because last time the entire season was planned over a very short period of time before TI and it wasn't really clear how it was going to be happen, what to expect, whether our pitch was going to be accepted or not so those were the things that weren't 100% clear. I think Valve also need to give everyone a longer time to plan because you're moving around and you need to rent an arena and a year before is already pretty short notice for those types of arenas and the amount of days that we took so that's one key thing. The other is that teams weren't sure how things were going to turn out so they attended every event, they attended Minors for points and to get invites so I think the whole system of what's a Major and what's a Minor didn't really work which was, to some extent, was in our interest. We had ESL Genting which was a Minor, sixteen teams, not a Major, but it felt like one because of the amount of teams and the quality of the event. So I think Valve is actually going to tune it a bit to determine when a Minor is actually a Minor in the way it's intended to be and a Major is a Major and it's not just two different events. The only time when teams skipped Minors were towards the end of the season but at the start, it was attend everything because nobody knows what's going to happen. But I think things are going to change and be organised now that we've had a season to see how it unfolds.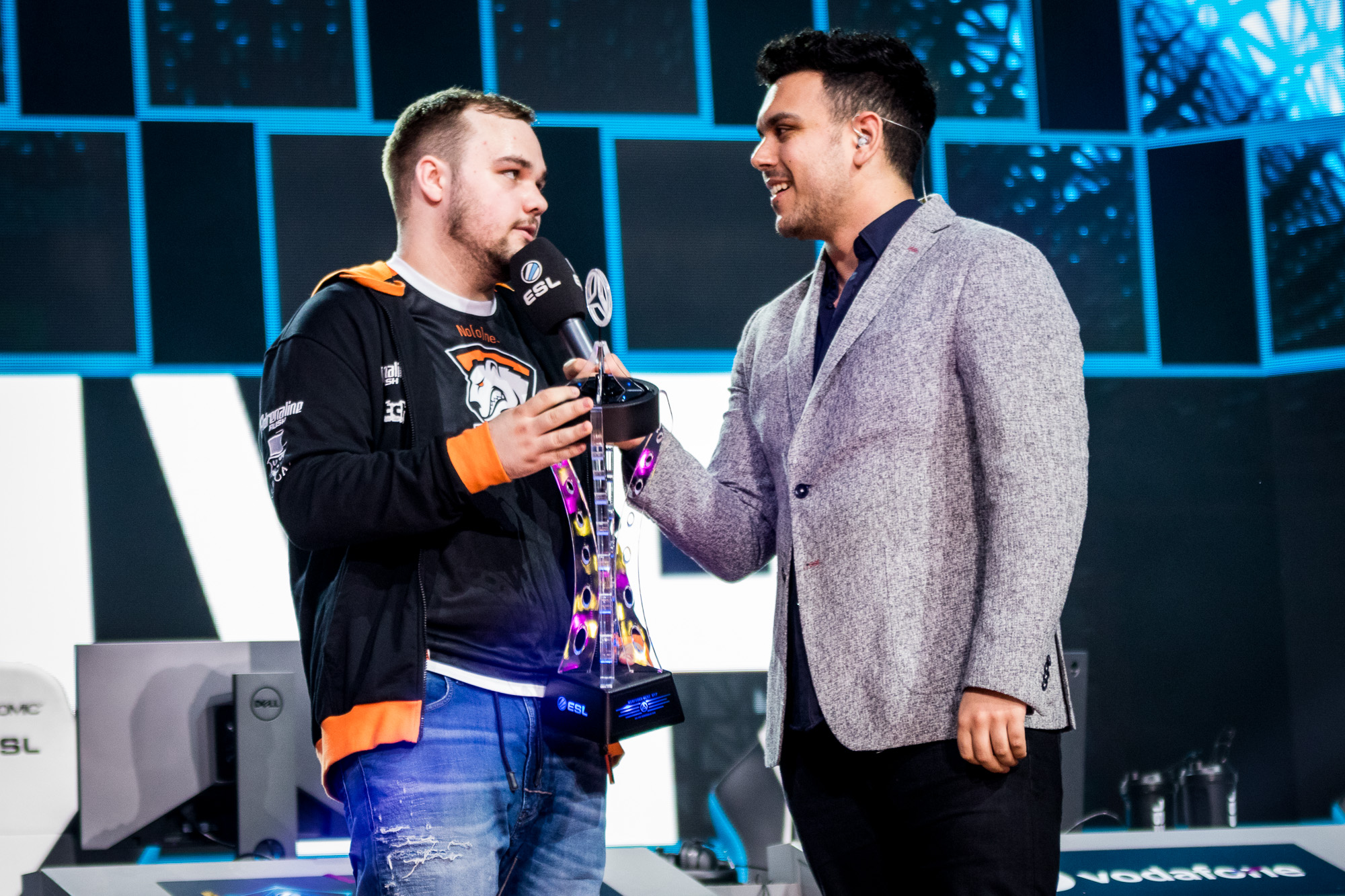 Coming to the last kind of... umbrella topic that we would like to touch on is of course, the controversy of the Facebook deal. We've had communication from ESL via some public statements etc about the Facebook deal and we understand that it's an exclusive broadcasting deal as mentioned earlier which was supposed to give you a bit of an edge. We know ESL has been working with Facebook to try and improve the experience as much as possible so how long do you think this deal might go on for and would you consider broadcasting on multiple platforms in future rather than restricting it to Facebook?
There are a couple of elements to that, I think. Two things, I think the Facebook deal wasn't launched in the right way and the platform, right now, isn't 100% where it should be from how it is positioned as a streaming platform and how easy it is to find the stream and a couple of supporting features like being able to clip certain moments and find VODs and just being overall engaging and interactive. So that's something where we had hoped we would be much farther along. How it was launched for ESL Genting was extremely short notice and not how we envisioned it so that was definitely a big mistake that led to all the things happening around there. Where we are now, we can see a couple of things missing where this isn't an experience that's on the same level as some of the other streaming platforms and that's one thing that needs to be fixed. I don't think we're telling anybody, "Look, this is Facebook, suck it up, this is how it is", we believe in Facebook's ability to create something bigger and better like anything we have seen so far just because of their size and their ability to create engaging features.
That said, they're not 100% there yet. They aren't where other certain platforms are, especially in terms of how easy it is to find streams, how easy it is to stay on streams and how stable and reliable everything is. They might not be the platform for many but I think, especially in SEA, they are really appreciative because they tend to have better connection to Facebook than to Twitch but at the same time, we think there is a lot of work that still needs to be done. Our Facebook deal, at the moment is exclusive to them only in English and Portuguese and that's for this year, so we don't know 100% yet where it's going after this. Nothing's been talked about it yet but I think from our side and because we said that what's important to us is reaching as many people as possible, having non-exclusive streaming deals is also interesting and we do that for a few of our other events like IEM, we don't have an exclusive streaming deal, we have it run on a couple of platforms. We've had a similar thing in the past, for example, ESL One Hamburg was on Twitch but it was also on Facebook. So that sort of thing is not what we're opposed to but it's actually part of how we run our business. At the same time, for new platforms to come into this, it's difficult for them to do it, like they're dominated by other platforms on a non-exclusive deal.
For Facebook it's difficult to break into the scene by having content available on Twitch and also available on YouTube for instance, then there's less incentive for people to try it out and that's why we have this deal. This year, that deal essentially helps us because other events don't have that deal and sometimes they have these kinds of deal with other platforms too. For example, I think the Chinese tournaments have strong Chinese broadcast deals, most of the other tournaments have some kind of Twitch agreement so that helps them put on their event. At the same time, we don't want and never want to paywall the content and make people pay for it. The other thing is we don't want people to have a bad experience because that bad experience also reflects on the event and the sponsor so it's not in our interest to force people to watch somewhere where they don't enjoy it. As it comes to 2019, we're not sure of any deal yet, we haven't locked anything in yet and we're not sure where we can go but we can certainly see the impact this Facebook deal has had and we certainly don't enjoy being on the front page of Reddit every time with people complaining, it's not a good long term prospect.
So speaking of this exclusivity deal, in terms of wanting to reach out to more people, for example, in this event, BBC Three have come in and are essentially also trying to introduce the game to their audience, and there have been opinions and feedback that Dota is a really difficult game to introduce to complete outsiders. Keeping that in mind, would you still think of the Facebook deal or rather Dota, as an ideal game to market to the wider mainstream audience?
Well, let's say we look at what the BBC Three are doing here and all the big games out here which they can take. So there's basically Dota, CSGO, and LoL which is very restricted by Riot. So essentially there's Dota and CSGO. When we look at what they're doing here, they try and do it in a very inclusive way where they explain, where they have segments, where they talk about Dota as a game in a way that's more approachable rather than just for the hardcore fans. I think we all understand that esports, especially Dota, is not something that when you tune in, after half an hour you know what's going on but you can certainly follow the excitement where you have really great commentators, especially in Dota who can make you understand what's going on to some degree. Maybe you have no idea what the talents are, what each hero does but at least you understand why this was a great situation or why that Roshan kill was important or why they're now going to win that game.
So I think that's part of what the experience is about when it comes to the BBC and they've done some interesting things in a similar way to what Valve had done with the newbie stream for TI, just making sure that there's some opportunity for those who are not as invested in the game, to find out what it's all about. Certainly, I think that they don't expect to reach out to the middle-aged group and convince everybody about watching esports. Our target audience is watching on Facebook, on YouTube or Twitch, maybe they're watching in game and they don't have access to them so we want to make sure they don't lose that audience and what BBC Three are doing here is a part of that. Obviously, I think the interest is not to make sure that middle-aged groups are suddenly interested in the game but rather making sure that they can keep the young audience also on their channels.
Alright, I think that pretty much covers everything so, once again, thanks for doing this interview and we hope the event continues swimmingly.
Thank you, I appreciate it.
Interviewer:
2009
Front Page Image and Photography:
TheHexHaven
Graphics: Nixer