Interview with OG.JerAx
This interview was done by 2009 during the ESL One Birmingham Major.
Thanks you for doing this interview with us. Let's talk about the tournament first. What was behind the Chen pick in the last game vs Fnatic? Was it a change in game plan, a last resort kind of pick?
Chen is something we've had a lot of experience with in the past. At some point, the hero felt like it dropped in value and we didn't feel so comfortable playing it. We felt like there were better heroes for me and I think what's happening in the patch right now is shifting towards pos 4s being way stronger in matchups. You have to aim to be the stronger support, if not equally strong, and Chen is considered very strong for his early game and ability to set up things. It's just what we feel comfortable with and maybe it's something we haven't practised as much lately but it's not a last resort. We just have a lot of experience with it.
Speaking of changes to pos 4, you were arguably one of the pioneers of the aggressive roaming pos 4 that has dominated the meta for much of the last two years. Now it appears that IceFrog has constantly been nerfing that high-impact role, so where do you see this impact of pos 4 heading at the moment?
I mean, what's changed in the game is the importance of denying creeps. It matters a lot, especially in the side lanes because the mid lane is a whatever kinda lane now, it's really short and pulling is really important so the mid lane doesn't really give you much. You need both of the supports to kinda go to both side lanes and what's happening right now is people play a lot on last hitting and not so much on roaming. I feel like it's something to do with how much a deny gives you. If you manage to deny every single wave, like two creeps, I feel like you're already winning the game just by doing that, and you don't have to do it too much anymore. When you're really focused on just winning every single wave, you feel like the game becomes very simple and I think for pos 4, it's much more simplified compared to before where you could do stuff that's unpredictable and you could throw off people because they didn't know what to expect. Whereas now, everything is kind of predictable, like for the pos 4 to move alone, and the less predictable things now are the team's moves and what timings they're looking forward to.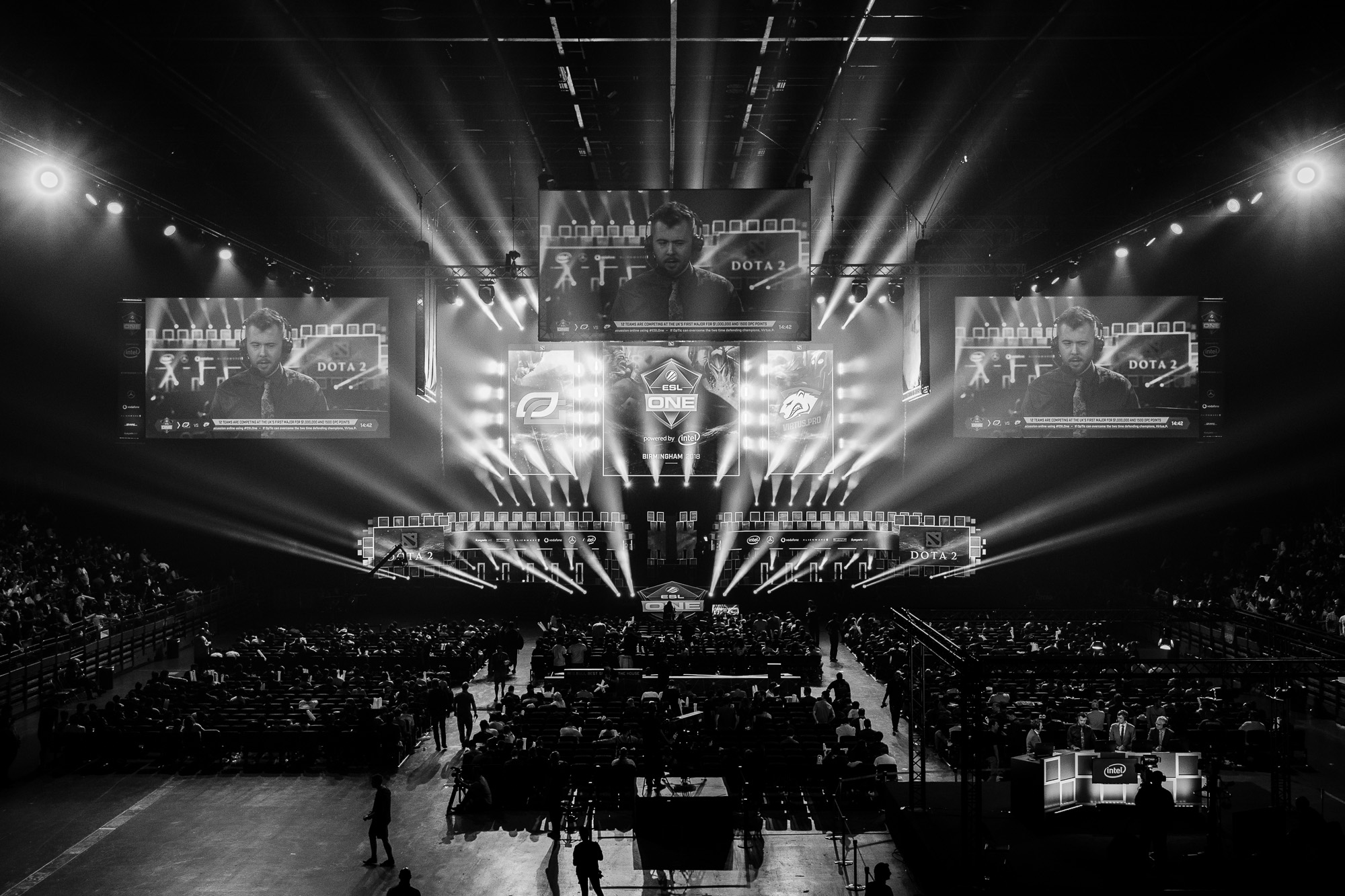 So far, we've seen Wisp banned in every game except the first one (Fnatic vs EG). Considering how strong the hero is at the moment, are you considering playing it?
Well, coming to this tournament, I think Io was banned every single game or whenever we gave it to the opponent, every single team just clashes against us. We've had our scrims where we have tried it and others have tried it against us. It's not that our team has Wisp strategies, just that almost every team has a Wisp player and can play this hero and I think the impact is just too strong for what the hero gives. Like the hero, in the side lanes, it's 2v2 and it just gives you like infinite regen and the fact that you have this attack speed on hitting creeps, you can't really last hit against it and you feel like every time he rotates, it's just way easier to play the lane with wisp instead of other heroes.
This tournament, we've seen this change from OG where Seb has been put in the safelane, pretty much pos 1, whereas n0tail and s4's dynamics have changed up such that s4 is now the pos 2 and n0tail the pos 3. What positive impact do you think it's had on the team?
What we look at the most is the dynamic that kinda helps us connect to each other. In the past, it's been a bit of a struggle in that certain people feel like playing the game in a specific way, and it doesn't actually happen so it feels disconnected and we thought this change might bring it together better. So n0tail plays pos 3 and he tries to play more for the team, where he feels the most impactful and a more supportive role like a pos 4 is what he's looking at. Obviously, he still has his heroes that he plays like Lone Druid or the occasional Tinker and stuff like this. It's just what we feel the most comfortable with right now.
We know OG's now unable to get an invite to TI and have to go through the Open Qualifiers after the roster change, and OG has been doing relatively well with Seb, so are you still looking for a replacement for Resolut1on?
Oh no, we are not looking for any replacements. I think this team is what we're gonna stick with for the qualifiers and TI.
Lastly, let's talk about your personal brand. It was launched about 6 months ago, how has it been, have you enjoyed it, and do you feel it has been a success so far?
What I wanted it to be is something for me to be contacted with and a way for me to interact quickly. I would also have something to represent somebody who wants to be in touch. I've found it successful for whatever I wanted it to be like the website, I think it was really cool. I'm also kinda building my own thing but I was really satisfied just by seeing the website and opening the store. I think it's been good and obviously timewise, it doesn't really cut it but i'll look to it when I have the time, not this season. This season has been quite a wild ride.
Interviewer:
2009
Photographer:
TheHexHaven
Graphics: Nixer