I Speak For The Trees
With The International always settings trends in what heroes we'll see after its conclusion we decided to take a look at a hero that had such a strong impact in game 1 of the grand finals that Newbee first banned it in the other two games. Nature's Prophet is a hero that has seen very slight tweaks to his abilities since his aghs was added in 6.84. The most important change to the hero recently was the addition of his level 25 talent which removes the cooldown of his teleport while the rest of his talents offer slight buffs to his stats or Treants. We were fortunate enough to get an interview with MinD_ContRoL (the full interview will be released soon) and got him to talk about what makes Nature's Prophet strong, and what people should think about when playing the hero.
I Summon The Forces Of Nature
How do you approach the game if you have heroes like Slark or Nyx in your game, or any hero that can hunt you around the map?

It's obviously harder to play the hero when there are those invis heroes, you have to play carefully, more carefully than usual. I like to counter them, well not "counter" them but buy a Shadow Blade against them. If they have invis you also have invis so it's kind of a mind game, for me it becomes 50/50, I catch them or they catch me, and they have to buy dust as well for it. So that's one way to do it. I also like force staff sometimes against Nyx, not Slark though against him you don't buy Force Staff for sure because you can't use it. I like Shadow Blade and later Silver Edge against Slark because you just hit him with the Silver Edge and then his passive is gone and he's much weaker for 5 seconds. You can also probably just tp out from Slark and he won't be able to kill you until he finishes Basher.

You had pioneered the Maelstrom into Mek or maybe it was the other way around.
Yeah that was my old build.
What do you think a strong starting build for Furion is now?
I like going for Drums and then Orchid lately. Sometimes I like the Midas as well but it's very greedy.
What does getting the Midas early on Furion help you with?
It helps you with getting a lot of levels so then you have max tp, max treants, it's just better in that way but you sacrifice a lot of opportunities when you go for the Midas. You're much weaker. You could have spent that 2k gold for Drums and be stronger and fight to help your team.
When is it better to use your Treants to push out lanes vs scouting the enemy jungle?
I like to scout all the time because scouting is not bad, because it gives you a lot of information about where enemy heroes are. It depends though, let's say you're playing against Alchemist. You don't really want to scout or you'll feed him a lot of gold for/with his Radiance. Alchemist is a specific hero against Prophet that you need to be careful against. Against Sven as well and maybe Ember Spirit too so you need to be careful against some heroes when you do that. Usually you just send the treants to push out lanes or get vision and information. It's always good to do though, it's never bad to get information for your team.
Was it your Furion that kept trapping Arteezy's Sven in Sprouts?
*laughs* I don't know why it became a meme though! That was at the Shanghai Major.
Considering Sprout can be such a strong spell, largely in the early game, what do you look for when you gank?
Most of the time it's your teammates that call you but sometimes you can see for yourself if you can go for it. For example if you see a Dazzle on his own without a tango or way to break the trees you can go for it.
Is there anything that you see other Furion players do that are mistakes but can be fixed easily?

There is a lot but they are mostly small things that they could learn if they just play him more. It's not only playing more though it's also understanding the game better as well. Most of the things people do wrong… most players buy Midas in the wrong game for example. They buy it in situations that cause their teams to lose because they can't do anything, they can't fight the other team or they'll just feed.

Why have older Furion builds like Bone7's double Null into Blademail fall out of fashion?

I think it just doesn't suit the hero, even back then when people were doing it I didn't like it because I don't think it suits the hero. He's a ranged guy who hits people but suddenly he needs to tank. It's a bit weird, I mean you can do it, it's not always a bad play and I'm not saying it's a bad idea I just don't like it. I think it's wasted potential for the hero. Most old builds go away because of that, something better starts being used.

What do you look for when you make item choices in the mid-late game?

For example... Scythe of Vyse. I like to get it against heroes like Anti-Mage because it creates a problem for him. He needs to buy Linkens or a BKB and if he has to do it because of me it's pretty good. You can't really fight the Anti-Mage with Prophet either because he's just going to kill you so it's better to get hex and kite him. That applies to lots of different heroes too. If you can cause problems for the enemy carries it's very important and you should always think about what item will help you do that.
Warriors of the Wood
While Nature's Prophet has remained the same for years we have seen many different approaches to the hero played over the years. We saw what AdmiralBulldog was capable of doing with the hero during his time on Alliance, splitting opponents up and preventing them from ever being able to team fight. This was in contrast to Bone7's more teamfight oriented build with the Null Talismans and Blademail, or MinD_ContRoL's old mek/maelstrom which gave his team both sustainability and damage in a fight. While Nature's Prophet is often thought of as a split pusher we saw MC take fights early and often in game 1 of the TI7 finals against Newbee, helping his team win their lanes and get some extra gold from courier kills.
Nature's Prophet's usefulness doesn't stop there however, his Treants provide excellent scouting potential in addition to their pushing capabilities and can be used to stop early Roshan attempts or scout defenseless heroes that are farming alone. If you are unlucky enough to end up in a game where Nature's Prophet is able to hit level 25 you must also deal with his endless split pushing which is amplified due to his level 25 talent which removes the cooldown on Teleport. While a new patch is just around the corner and Nature's Prophet might receive some nerfs due to how well the hero has performed, the core concepts of how to play him will likely remain the same as they have for many years.
Further Reading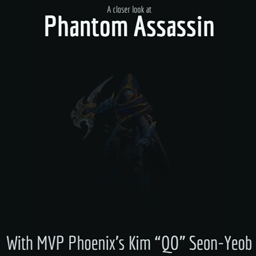 In the second part of this series, where we talk to professional Dota 2 players about their signature heroes, we talked to
Kim "QO" Seon-Yeob about Phantom Assassin
.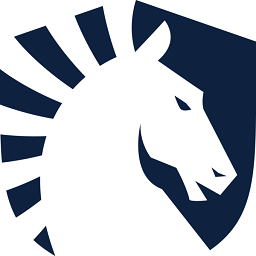 If you're a fan of Team Liquid, or simply want to discuss the team's (and MC's) performance, the
Team Liquid discussion thread
definitely should be your next stop.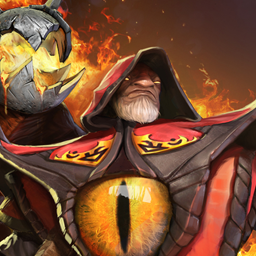 If you're more interested in the intricacies of playing Warlock check out our
interview we had with NutZ about the hero
.
Last, but not least, please feel free to give us ideas of a player-hero combination for our next interview!
Writer & Interviewer OmniEulogy
Graphics Nixer