Rebuttal:
If Esports Explodes, Does Dota 2 Care?


As some readers may know, the internet publication Glixel (ran by Wenner Media, who also own Rolling Stone) recently came out with an article penned by Will Partin that pondered its titular question: As Esports Explodes, Will Valve's 'Dota 2' be Left for Dead? Within, the author analyzes the professional scene of Dota 2, comparing and contrasting it with similar esports titles like League of Legends and Overwatch, all in an effort to explain why these other games are, by his measurement, going to leave Dota behind. The article spans a breadth of topics concerning multiple esports, but the piece falters in places, and ultimately, the conclusion leaves a sour taste in the mouth of those who closely follow Dota.

The author rightfully notes that organizations attached to Riot's League Championship Series and/or Blizzard's Overwatch have been successful in acquiring outside investment from venture capital groups backed by wealthy owners and players from traditional sports. He surmises that their familiarity with and attraction to the franchise model that is being brought in for the leagues for both of these esports is the primary motivating factor in their decision to invest in teams now, a conclusion that is difficult to argue against. After all, Blizzard has even gone as far as to consult with these same potential investors, inviting them to attend Blizzcon to discuss the intricacies of the Overwatch League, the details of which still aren't privy to the public.

Partin makes his first mistake in assuming that this franchise model is desirable. As has been shown by the backlash in the Counter-Strike: Global Offensive scene, fans of esports are not wholly sold on the idea of exclusive franchised leagues being the way of the future. Their concern for the rights of the players is at the forefront, with the looming possibility of player exploitation coloring discussion on the topic. Certain game developers, tournament organizers, or team owners may have already bought in, but the public at large is unconvinced, and rightly so. There are downsides to such a model, not the least of which would be the death of the idiosyncratic flair that differentiates Dota 2 from being just another esport.

Part of that individuality is that Dota can be simultaneously the most purely competitive esport and also one of the least professional. Fans derive enjoyment from experiencing the various personalities of their favorite players, and not in a celebrity context where the player puts on a persona, but in the way that the quirks of each individual manifest in that person's play in the game. Everyone loves the supreme confidence of a mid-player like SumaiL, seeing it manifest throughout the game as a snowballing advantage that never lets up because no one, not even the man himself questions his skill. More sanitized sports penalize players for flagrant displays and discourage unique expression, but esports thrives on the purity of its passion.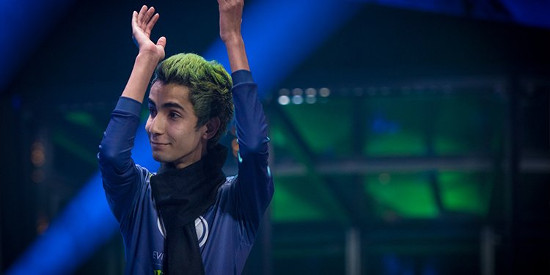 SumaiL - One of the young and confident stars of Dota 2


Partin briefly mentions The International, but fails to properly explain its importance to Dota 2's professional scene and its role in making the game the most competitive esport. If there is anything to be learned of the game, it is through understanding how this singular tournament has managed to shape the entire landscape of the esport. As a massively popular, crowdfunded celebration of the pinnacle of competition in Dota 2, the importance of The International is difficult to overstate. The prize pool began at $1.6 million, but it has grown every year since, with 2016's total coming in at a staggering $20.8 million. The first place prize comprised the lion's share at just over $9 million, which means that winning this one tournament instantly makes any one player one of the richest in all of esports, rivalled only by the other past champions of TI. Even the last place team took home a cool $100,000; a prize difficult to earn in any other game.

The International's importance dictates that players prioritize giving themselves optimal conditions for competing, a difficult situation for team organizations to be put in. With such a disproportionately large amount of money to be won, considerations like keeping a stable roster or having a monthly salary become secondary. As such, the importance of these team organizations and the support they provide to players is drastically reduced.

Partin is partly correct in that players often don't feel particularly obligated to fulfill media duties or streaming contracts, because nothing is more important than practicing right now. Not only is the money itself an incentive, but that prize pool is funded by the fans themselves. How could any self-respecting professional let down the fans of his team by not doing everything he can to qualify for the tournament they pay for?

The article is only partly right, however, because these players still do produce media content. The majority of it is with Valve, for player interviews and spotlights that air during the Valve-produced tournaments throughout the year. Recently, some of the fan-favorite teams have taken part in the True Sight series, also produced by Valve, giving fans a look into the competitive atmosphere that the top Dota teams have.

The players also lend their time to casting one of the fan-favorite tournaments of the circuit, the ever-expanding "The Summit" series that started in Dota 2 and has branched out into other games in recent years. This is one of the shining examples of a tournament only possible in an open circuit; organized by a casting studio, funded by strange sponsorships at times, and casted by the players competing in the tournament. It is loved for being both informal and informative, giving the players a relaxing atmosphere to play in where they can let their guards down and give back to the community that supports them. That kind of content is only possible in a world where the media rights to the players aren't wholly controlled by the team franchises that comprise the league. The elimination of that possibility would reduce the personal interaction that fans of Dota 2 have come to expect, changing the game into something different, something that many fans may not want it to be.

It's no wonder that these self-proclaimed "media companies" that are venture capital-backed have difficulty within the space. Partin is right that they are at odds with the goals of the players, and maybe it should be that way. If it was about a "connection between fans and players", as Noah Winston is quoted in the article as saying, then these organizations wouldn't need to worry. Fans of Dota 2 love their favorite players, they just don't care which team they play for, and that's the investors' problem. Ultimately, if an organization like Immortals cares more about their players making content to sell more of their sponsor's product than practicing for The International, maybe it's best if they stay out of Dota 2, where the competition is valued above all else.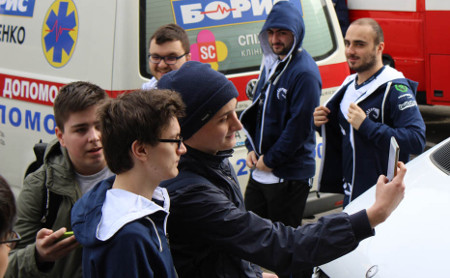 Fans tend to draw to their favorite players instead of teams


Partin seems to scoff at the open circuit. He smears the Dota scene by bringing up the transgressions of the past, pointing to outlier situations with less-reputable organizations as examples of the problems with Valve's hands-off approach. He goes so far as to make the accusation that "In and out of game, player conduct was (and is) demonstrably worse in Dota 2 than any other esport", which is both ignorant and defamatory. One could come up with a laundry list of player behavior issues that Riot Games seems to love to point out in its professional population. Perhaps to Partin, the punitive nature of Riot is preferable to the standoffish approach of Valve, but to insinuate that Dota players are somehow unique in their mistakes is foolish.

Partin concedes that "A closed ecosystem premised on franchising and media rights is not necessarily the 'correct' or even the only model for esports", but fails to make any judgement on the matter. He's right in that Dota 2's current trajectory is separate than that of other esports, but won't it nonetheless sustain growth? And what of Counter-Strike: Global Offensive, is it likewise doomed to be relegated to a niche market if it doesn't conform to the franchising mandate?

The article completely ignores Counter-Strike, despite the scene's obvious relevance to this topic. Counter-Strike also has Majors: Valve-backed and community-funded events that have highly competitive prize pools and provide extra incentive for the teams that qualify by giving them a cut of cosmetic item sales directly, no matter where they place at the tournament. Aside from that, Counter-Strike is also largely left alone by Valve, and yet the scene has an upward trajectory that rivals League of Legends and Overwatch. Many of these same teams that field squads in these other games also have CS:GO squads, and investment in the game by large organizations (some with sports backgrounds, like Turner) seems unbridled, bringing into question the argument that Valve's "outright hostility" is the reason that Dota 2 has seen less of this investment.

More likely, it is that the scene itself doesn't really need this investment. Dota doesn't need to concern itself with the future of these other esports in order to maintain relevancy. This imagined competition between games is indicative of the same toxic mindset that sees arguments over "dota > lol" play out in forums across the internet. Why must the fans of Dota care whether or not the scene is infused with venture capital? Perhaps they would prefer it if a tennis star invested in a team, someone that understands the open circuit and loves the unique challenges each stop brings to the competition, instead of another NBA owner who just wants a carbon copy of his traditional North American sports league.

Ultimately, Partin's fatal mistake is in assuming that fans don't want Dota to stay the same. He makes his conclusion out to be a death sentence for the game, but reality couldn't be farther from the truth. Dota's resiliency is rivalled only by Counter-Strike in terms of longevity; it's growth over its lifespan is remarkable. Its fans love the game and the esport because of its uniqueness and its quirks, not in spite of them. If it fails to conform to the franchising frenzy, it won't be the end; as Partin rightly puts it, "Dota 2 will mainly be built on the passion of fans who are willing to share their eyes (and, of course, their wallets). As long as this is the case, then there will be professional Dota 2".

---
Writer:Yamato
Editor: Sn0_Man