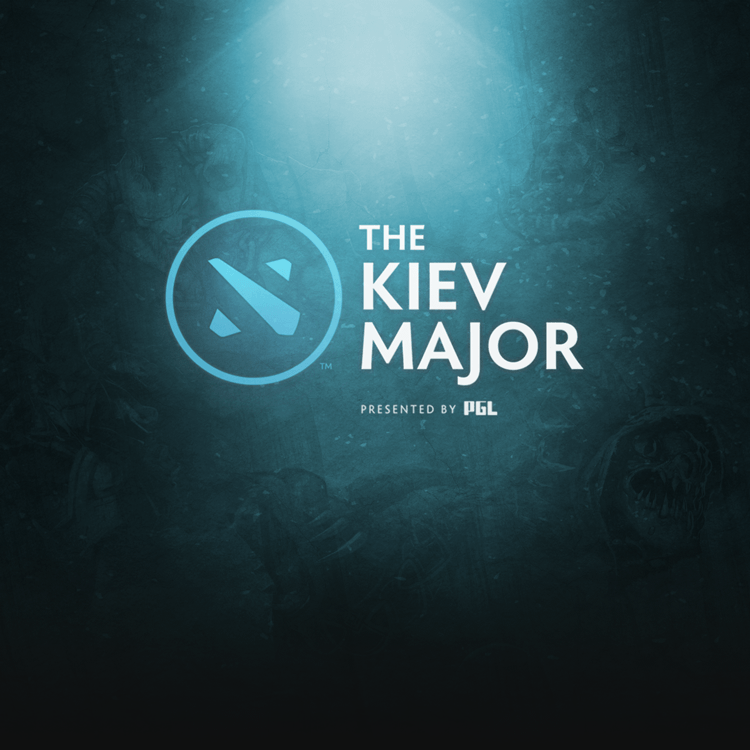 Introduction
As we enter the second major of the 2016-17 season, CIS has finally had its prayers answered. The region has finally been delivered a host city for a Major, but in a twist akin to The Gift of the Magi, the lone representative from the region is the mighty Virtus.pro. Gone are the days of CIS teams smashing through pan-European qualifiers and falling apart only at The International. Despite the lack of local representation, the Kiev Major is looking like another hit experiment from Valve.
With separate qualifiers for Western Europe and the CIS regions, we knew that there would only be one standard bearer from CIS. Their qualifier went as expected, with the powerhouse Virtus.pro taking the lone slot. Over in the Western European qualifiers, Team Secret's qualification came with the surprise elimination of the high-potential B)ears at the hands of Alliance, who would go on to get swept by Secret in the best of three finals.
Although there have been relatively few tournaments in the lead up to Kiev, the storylines are still rich this time around. This major will contain a little bit of everything: redemption, high expectations, assertion, regional feuds, and most importantly, some seriously entertaining Dota.
OG
OG have only added to their impressive resume since their victory at the Boston Major; they have cemented themselves as the top contender to defend their crown at Kiev. Looking at the team's results does not tell the full story of the warpath they have blazed since Boston. Even though their lone first place finish was in Moonduck's Elimination Mode 3.0 (repeating, of course, their victory in the format from the 2.0 season), their two second place finishes at Dota Pit and DAC combined with their loss to Team VGJ at StarLadder are nothing to sneeze at.
This recent trend of near-misses on LAN calls into question not the team's potential, but rather their ability to close out. Boston was more than four months ago, and the version number has rolled to the 7.XX era of Dota. The usually adaptive OG have shown that they have a strong grip on the new rhythm of the game. Are they strong enough to clutch ultimate victory once again on the Major stage?
Recent track record aside, underestimating OG at a Major is a foolish endeavour, as the org that n0tail built has taken home every Major title sans the oft-scorned Shanghai Major. Something seems to come alive for the team in these events, and to assume that they will not rise to the occasion would be daft. To reach their familiar victory podium, however, OG will need to do some slight reinvention to overcome the pitfalls that befell them recently at DAC.
Most noticeably, illusion carries were high priority bans from iG in DAC's finals. n0tail's Terrorblade, which slipped through bans in game one, was unable to seal the deal even after an hour long back and forth brawl. On the other hand, Fly's eight wins on Visage over the course of the event put the largely ignored hero into the spotlight, warranting even a respect ban in game one of the finals. Combined with JerAx, whose signature Earth Spirit has suffered yet another round of nerfs in the most recent 7.05 patch, OG possess two perfectly able and effective supports. Backed up their wunderkind ana, who's shown consistent excellence on mid mainstays like Invoker and Ember Spirit, and their TI winning offlaner s4, it is no surprise that they have enjoyed their steady high-ranking performances. Back in their element, the glory of another Major, OG are poised to retake their place in the limelight.
mousesports
For years, Greek Dota had been looking for their big break. With their grand finals appearance in the Boston Major, it seemed as though the former Ad Finem squad had come into their own, despite their loss to OG. However, as the pro scene entered the 7.XX era, the Greeks have thus far failed to recreate the magic that brought them victories against international favorites like Newbee and the former Digital Chaos squad. In the two LAN qualifiers they have played since Boston, DAC and StarLadder, they have come up short behind the resurgent European mainstays Team Liquid and Team Secret. Even their appearance in Elimination Mode 3.0 could not elevate them to a high placement post-Boston.
Change is in the air, however. The team bid goodbye to their old sponsor, Ad Finem, in favor of the storied organization of mousesports. While they have yet to play an official match under their new white and red banner, it will be a joy to see them playing after going into their hibernation over two months ago. Earlier iterations of the 7.XX patch have proven unkind, but with 7.05 patch dropping earlier this month, perhaps mouz can find their way to to the form they showed at the last Major. Who could forget MaybeNextTime's inspired Earthshaker play in game three of the grand finals, or the terror that his roaming heroes strike into the hearts of his opponents? Will SsaSpartan's defensive staples like Io and Chen hold up against the newly increased passive tower armor? Madara, who recently hit 9k MMR, has had a history of unorthodox safelane carries. Will he and the his fellow cores Skylark and ThuG be able to adapt their unique hero pools to the brave new world of 7.05?
With summer on the horizon and TI7 just around the corner, bottoming out in Kiev could return mousesports back to their days in the qualifier circuit. Their high placing at Boston has carried them to their only LAN berth since the event; failing to prove their worthiness at Kiev would relegate their performance in Boston as merely a fluke, falling between the cracks of an experimental single elimination bracket. Reclaiming their spotlight will be the hardest challenge the Greeks have faced since entering it in the first place, but if they can rustle up an OG-caliber Major performance, then there is hope yet for a spot for mouz at the table of the elite.
Team Liquid
Going into the DAC LAN finals two weeks ago, it was common to hear that Team Liquid had returned to their dominant days, drawing parallels between their victory over Team VGJ in StarLadder and their victory over Newbee in Epicenter last May. The addition of GH after their failure to qualify for the Boston Major had finally remedied their role crisis and put a sealant in the leaking potential, joining Miracle- in their newly formed star studded roster.
Then, DAC happened. A tumultuous group stage, salvaged by day three heroics, was like a splash of cold water to the face of the team's diehard fans, culminating with a brutal wake up call from the team's first round elimination at the hands of Team Faceless in the lower bracket. What had happened to the Liquid that took the crown at DreamLeague and StarLadder? An off day and a best-of-one minefield of mistakes can only explain away so much for a team that had just come off of a dominant LAN victory.
Regardless of their recent missteps, their accomplishments on LAN scored them a free ticket to Kiev, a step up from the team's struggles for tournament recognition in the late fall and early winter. Their invitation stands in contrast to other such direct invites, like Ad-Finem-turned-mousesports, whose performance between Majors had been less than stellar. With the Kiev teams in crunch time, it is hard to know how teams that have been busy preparing for the Major will prepare for the changes introduced in the recent 7.05 balance patch, which touched on many general aspects of the pacing of the game. Team Liquid is no different, as they have stolen away to prepare for another opportunity to continue the return to power.
Looking back, it did take Team Liquid a mediocre failed attempt at the cycle's first Major in Frankfurt to get things going. What resulted from their labors were two straight grand finals appearances at Shanghai and Manila. DAC missteps aside, Liquid's performances as of late have proved that KuroKy's squad still has what it take to go all the way. Tying it all together under this new patch is their ticket to another season of prestige, so do not be shocked to see their hard lessons from DAC translate into vengeance in Kiev.
Team Secret
The history of Team Secret has been defined by both its periods of dominance as well as its bold roster moves. Having rebuilt itself twice now, following underperformance at TI5 and TI6, the most most recent SEA-heavy iteration fell short of qualifying for the Boston Major. Rather than clean house and roll the dice with another drastic reshuffling, the only change Team Secret made prior to the roster lock for Kiev was the replacement of Forev in the offlane with rising star KheZu. The debut of the new team at the ROG Masters in Malaysia was met with much success, outperforming regional favorites Fnatic, Mineski, and Execration on their way to a first place finish. A proof of concept was reached for the new team, and they were well on their way to clearing a path for themselves to the Major in Kiev.
Team Secret's uphill battle back into the spotlight has made them play in more qualifiers and LAN events than any of the other European and CIS teams present at Kiev. While all the exposure has not resulted in any more first places finishes since the ROG Masters, so much time in the 7.XX era has certainly worked in favor of the team in the run up to the Kiev qualifiers. Even though Secret's LAN performances have been spotty—they had a quick exit from the group stage at StarLadder, and their appearance at Dota Pit ended in a brutal best of one loss at the hands of just-emerging Invictus Gaming—the experience from these matches definitely put them a cut above the rest of the European teams in the Kiev qualifiers. Team Secret absolutely mauled the European qualifiers, dropping only a single game to Alliance in the group stage while grinding out a staggering fourteen game wins over the course of the entire event.
Between the questionable consistency from European teams like Team Liquid, mousesports, B)ears, the entirety of CIS, and the increasing competitiveness of Dota in the Americas, the face of competitive Western teams is constantly changing. Last month, Team Secret seized on that instability—and the failure of teams like Alliance, Cloud9, and Ninjas in Pyjamas to either show up or come back when it matters—and have gifted themselves an opportunity to show the world that this roster is the recipe for success that they have been looking for since Shanghai.
Virtus.pro
It is has been a strange year for Virtus.pro. After having an exceptional fall season, securing a pair of spots at LAN events in 2017 (Dota Pit and ESL One Genting) and a commanding LAN victory at The Summit 6, the team failed to produce a Major title in Boston to bookend their success. Despite this disappointment, VP made no changes to their roster and set their sights on the road to their next Major, as well as reaping the LAN berths they had sown. Their harvest, however, was not as bountiful as their previous Major season: getting knocked out of Genting by Digital Chaos and falling victim to a Team Faceless lower bracket run was quite the unexpected outcome for a team that had showed such a commanding grip on the pro scene.
To make matters worse, Virtus.pro missed out on both DAC as well as StarLadder due to internet issues at their training facility and needing time to focus on the coming Kiev Major, respectively. With all pistons firing, VP blew away the competition in the CIS qualifier with a spotless 9-0 group stage record and claimed victory over fan favorites Na`Vi twice in the playoffs to lock in their spot at offline event.
So what is to be made of a team who, after a major version change, uncharacteristically underperforms on LAN, forfeits online qualifiers, only to show up and return to form when it matters the most? Is it the result of a solid training regimen, with less attention to official games and more on fundamentals and scrims? Could it be a crucial misunderstanding of how shrines and talent trees had affected the flow of the game in the most recent version change? Or, could it be that VP just genuinely had a bad month and had never really lost their touch at all? After all, having most of the Vega Squadron team from late 2015 that took home an ESL New York title with Solo, 9pasha, and No[o]ne, coupled with the innovative support performances of Lil and the vibrant young energy of Ramzes has resulted in a regional super team whose success had not been seen since TI5-era Team Secret. What is left for Virtus.pro to do is to finally apply the last coat of veneer onto the finely crafted legacy they have made for themselves; a happy ending that concludes with a Major trophy hoisted high on Kiev's main stage.
Writer DoctorHeckle
Editor tehh4ck3r