XBOCT Translation
Esports Need a Governing Body
Aleksander "XBOCT" Dashkevich, a Dota 2 roster captain of FC "Anji", talks about the differences between a Dota organization and a sports club and how the roster was formed.
---

— Did Anji's offer push you to come back to professional Dota or did you plan your return even before that? What differentiates Anji's offer from any other team?
— I didn't plan to return, so it was mostly influenced by Anji. Other teams were talking to me about six months ago, a month or so after my break started, but back then I really didn't want to play. It was just the start of my reevaluations of everything in my life, so I refused. Now though I want to play and Anji came with a very good offer. So I agreed.

— Did the club officials say why they chose you specifically?
— It was more of a personal choice. They aren't too familiar with Dota, but my name was out there for a while. Most of them are my fans, so they approached me to try this out. It all happened quite quickly.

— Did you ever expect to join a team owned by a professional football team when you were starting your career?
— To be frank, I see it as an esports organization. It might be a sports club and we will have to deal with its football affiliations, but I am doing this to advance its esports part. I do not know how much the football part will be involved, but there is nothing supernatural about this for me. According to certain rumors even Formula 1 will start forming their esports teams. Esports is growing, the future is behind all affiliated with digital technologies. People will understand this eventually. The young generation comes and says to the old guys that it's time to look at different things. And they try new things. So "Anji" are one of the first. Manchester United, many other Ukrainian clubs made their attempts already. More than that everyone already has their FIFA teams. Now they decided to look at Dota. I am confident that in 5 or 10 years it will be difficult to find a football club without a Dota 2, Counter Strike or League of Legends team.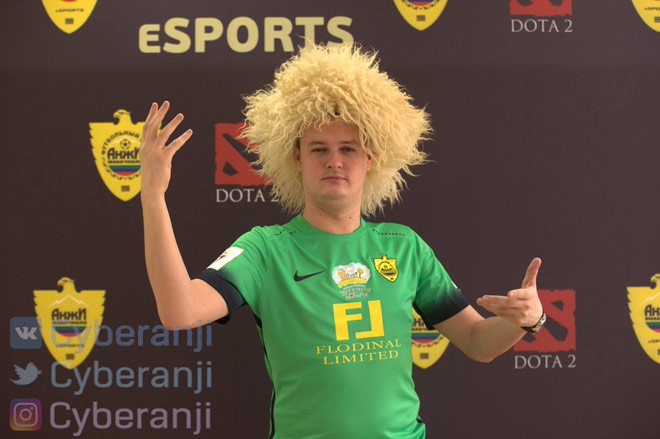 — How serious is Anji about their esports division? Is the Dota team just a way to promote their football team, or a goal in and of itself?
— Probably both. The young generation is at the head of their esports office. Those guys are passionate about the idea, every day they talk to me and ask me stuff. I talked with their football bosses as well, all of this is new and unusual for them. Eldar Abdukarimovich Isayev (Deputy General Director of the club) is very interested in all this. We meet every time I visit Moscow. Osman Gairbekovich Kadiev (Club President) is less interested in any esports stuff.

— How will the club provide the Dota 2 team? Provide a team house, a management staff?
— They will be providing everything that is required, like any other esports organization.
The only problem — they really don't know what Dota is. They are unfamiliar with anyone and anything: sites, organizations, other team's management. You have to explain everything, which is unfortunate, it would be best to focus on other things.

They provided us with a manager, but so far we didn't talk with him much. His position isn't finalized yet, he is being tested. He is enthusiastic, just needs some learning and he will do well.

—CS:GO team North, for example, is also owned by a football club, trained right in the football stadium. Are you planning anything of the sort?
— We didn't talk about these kind of specifics. They are ready to provide us with a boot camp and it will probably be in Moscow. As a first experience it will be a fully formed esports base. We will figure things out from there. If it will turn out good for everyone, then we will continue. If not, we will try something of our own. I have a lot of experience in organizing being a part of boot camps. I know all the little details, so I can give them all the information.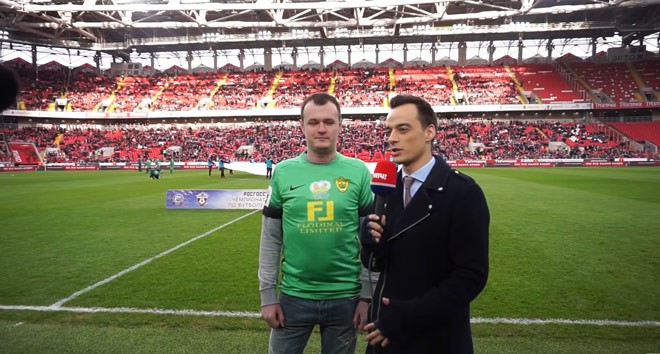 — Were the club officials involved in forming the roster, or were you the only one making decisions?
— It was all on me. I kept them informed, of course. They did make their own suggestions. Some I supported, some I did not. In the end we did make a team. I hope everything will be known in a few days.

— Did Anji have any specific requirements to the players?
— Their only requirement — was for things to be fast. I was trying to hold them off, since "fast" and "good" are two different things. We got lucky that the team got in touch with me quite fast so we completed the roster. It is not final yet though, we are still trying each other out, testing how comfortable we will be. People are already announcing us and someone even registered us in some tournament. Weird. Of course, they reverted those things by now and made apologies, but it was still quite awkward.

— Why did you chose the three Comanche players?
— These guy play together for a long time. All three of them wanted to play specifically with me. It saved the work of finding other people, since they work well together already, they know what they want from each other. I often got matched with them in RMM, so we have at least some kind of experience of communicating already. It's clear those guy want to win and know how to do it. I was very surprised to learn that with how wise those guys are they are only 18-19 years old. They speak sense, there is no youthful stupidity, they put in a lot of effort. That is all you really need.

— Were you watching their performance in The Kiev Major qualifiers? What can you note about that?
— They performed well. They were very close. But even at the start of the qualifiers they already wanted to switch the team. After the qualifiers they said that it was their maximum in that team. Maybe they had problems with the rosters, or maybe with something else. They played those qualifiers for fun: "Let's finish this one and that's it".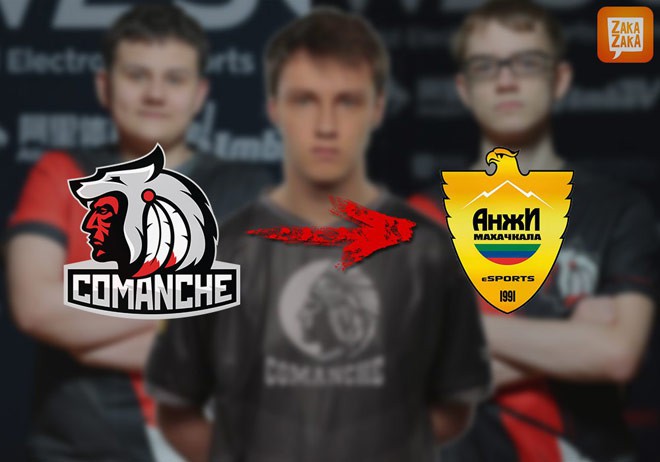 — What can you say about Yoku (Yoky)?
— I liked him for quite awhile, back from when he was Team Empire's offlaner. After that he wanted to change his role, play mid, play carry. It didn't go as well as his main role, I guess he needed more practice time. When I asked him to play offlane again, he agreed. He was a good offlaner, so I think he is a great candidate.

— Are there any specific tournament goals, and what are your short term ones?
— The club wants us to play in as many tournaments as we can. And this goal is mutual. Right now we should focus on getting to The International Closed Qualifiers to avoid the open quals bloodbath. Just getting to that World Championship is good enough. We'll see how things will go from there. I never played with these guys on LAN after all, and that's a whole different thing.

— Did you notice any differences between an esports organization and a sports club yet?
— Yes, I noticed some. Esports organizations hire people from the esports scene. While for people in the sports club, Dota — is a late evening past time with friends. That is all they think of it. They know no one in the esports scene, it's all new to them. But we are trying to teach them, to make correct decisions together. It's additional work for the players that we don't need, but as long as it doesn't affect our work, then why not help. If it will get out of hand and start annoying and distracting us, then I will insist on hiring people from the esports scene.

Every team has a manager that does everything starting from buying tickets (bigger organizations even have dedicated people doing all the logistics). A manager organizes the practice, boot camps and so on. Right now there is none of that yet, which is a problem.

So far, everything we did — is signing contracts and gathering the team. Almost all of it was done only by me. We all saw how professional they are towards the football players, but we didn't feel that toward ourselves quite yet.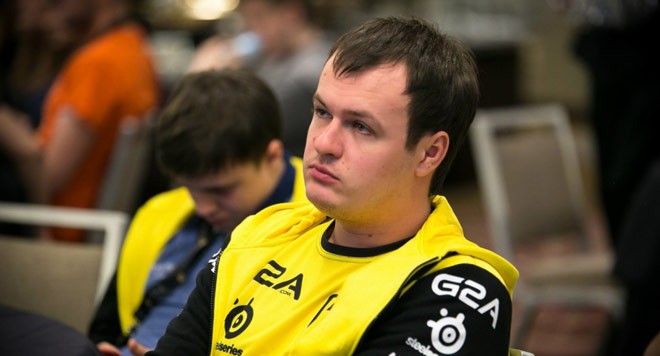 — Football Clubs actively sign up FIFA players. A Dota 2 team — is a novelty even worldwide. Why do you think sports clubs rarely pay attention to this game?
— It's just that so far there was no widespread interest in us. If we achieve some results, then it will be an example to the other sports clubs. Big investors are coming to esports right now. You no longer can say: "We're a football club, join us" — and expect everyone to come right away. Well, maybe Barcelona can. There is a lot of money already invested, so there is a strong competition. The people who were close to esports noticed this and already took their niche. So it's not going to be easy even for a sports club.

You will have to invest a lot of resources, both money and people, to create a serious organization. Yes, you can offer 50 thousand euro worth of salary, and probably every team would want to switch to you, but that's not that simple either. Four months — is already a million gone, without considering boot camp and other expenses. This is probably the reason why football clubs are only interested in football esports and media. It will all depend on the higher ups, how advanced will they be. So far I see no problems relating to Dota at least

— Charlie Yang once said, that Dota's problem — is constant roster shuffles. Investors can't know who will be playing in their team and what results could they achieve. It's all too uncertain. Is it truly that big of a factor?
— Reshuffles — are a big problem. Specifically [organizations] do not affect it in practically any way. Yes, there are transfer windows, but for the most part players decide who they want to play with. It's not like in sports, where you sign a contract and now you have to play, and you have to tolerate difficulties and try to fix them if you want to improve. In Dota, if the players argue with each other they will perform poorly. And you can't even just bench and substitute them. Maybe that will be the future. Yes, there are 7 man teams in esports, but it's still not the same. In football, if you substitute a player in — he knows his role, he trained with the team. In dota, it's almost impossible to practice as 6 people. Either you play with your main roster or things will go poorly.

Plus players in esports get no punishments. I personally think that it is a good thing, since I am a player myself, but for the clubs it might be a problem

— Do clubs have to make stricter contracts then? Or would that negatively affect the game?
— It probably won't affect the game, but it might affect the players. Obviously you would react negatively to any kind of restrictions, but if you meet all requirements then nothing would happen.

For the most part though all problems come from players themselves. That guy didn't like something — and he doesn't want to play with his team anymore. He leaves and you can't do anything to him. Sure, you could make him pay a fine to the organization or something. But then the same player might post a Tweet about how "Poor little me got bullied by that mean big org" — and it would create negative image. About 20% of people would understand that it's what was said in the contract he signed, but the biggest part of this community — are 17-18 year old kids who are unfamiliar with these kinds of circumstances, they would just see it a mean org bullying their favourite player. So it also might restrict clubs in some way. Though those cases are quite rare.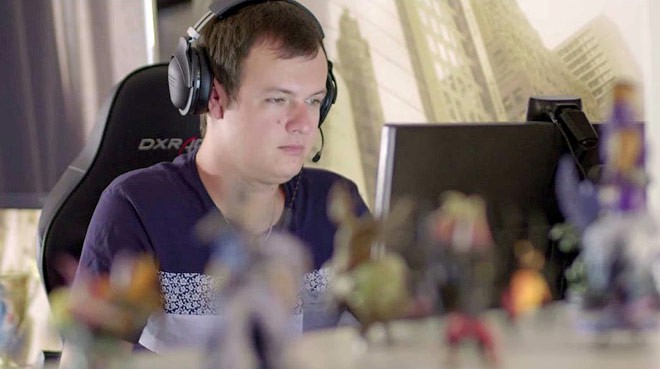 — What can big sports clubs do with teams specifically in Dota?
— Virtus.pro and some other teams already hire people from sports, coaches and managers, the people who were taught how to work with people, prevent and fix internal problems. You must have sports psychologist, they can unite a team. Right now no one does that, at least not properly. It might be due to expenses, not every organization can afford things like that. But eventually everyone will come to this.

Regarding directorship, esports is a bit different. The structure of a company, team, tournaments, agreements — all of it is on a primitive level so far. People are trying to change something, they create some kind associations, but it is a difficult task. Every sport has a federation or an association. But in esports it's all just talk. If they want to pay out — they'll pay out, if they don't want to — they won't pay out. If they want to run a tournament — they will, if they will feel like it — they will run it on the other side of the world. Why not? No one is holding your hand.

— So does esports need a governing authority, or should it figure it all out on it's own?
— It definitely needs one. It's impossible to find a balance on your own. There must be a figure to sum things up, form an idea and present it to the community, whether they would like or not. Right now Valve tries to be that figure, but they don't care about the structure. Riot make final decision in LoL, but in Dota everyone does their own thing. I don't know how good or bad it is, but very few people can affect that at all. Who doesn't like it, doesn't talk about it. Who does like it also doesn't talk about, since there is no point of bringing it up again.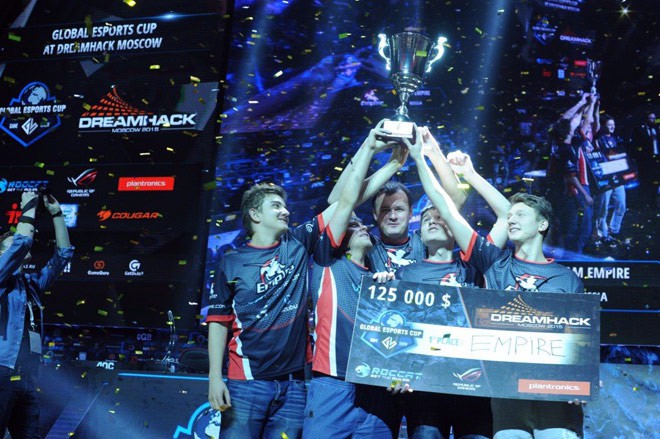 — You must've followed the Major CIS qualifiers. How would you evaluate the teams?
— In comparison to VP, everyone is on a level lower, but everyone mostly played well enough. Unfortunately there is only one CIS spot, so people can't show how well they would do on the world stage. It is possible that Virtus.pro will roll through the Major the same way. Which would mean that CIS scene is quite strong, just VP happens to be much stronger than the rest. Or they will lose, which would mean we have to improve. But it will only be known after the Major. It's been too long since CIS had a chance to go up against other regions in a big tournament. Many teams play quite well: Team Empire, Na`Vi, Effect.

— How would you evaluate Na`Vi in CIS qualifiers? Viewers were impressed by their comeback and good result.
— I congratulated Dendi with performing well and asked what happened in the beginning of the qualifiers. He said that things weren't quite working, they got too nervous and so on. They did well though! Na`Vi were always known for their comebacks and an ability to learn as they go through the tournament. Plus they got a new drive. When you already felt that you can do it, you enter the next game with confidence. I am glad for them.

— What are your thoughts about CIS scene having only one spot for their home Major? Maybe they should've invited Virtus.pro in advance?
— There was nothing to invite VP for. They played few tournaments, and ones they played in they had problems with internet. They didn't win last Major, didn't win anything else since. There are more worthy teams.

Talking about the spots, no one was complaining when The International in US had only one or two US teams. Maybe one day CIS will again rise to the pedestal, but now other regions dominate. I don't see anything bad about having one spot. At least VP will be there.

— Do we need a separate CIS qualifiers, and what does it give to Valve and to the audience?
— A separate qualifiers like this simply made it more entertaining. It used to be that one team goes straight through, and then there is a small war for the second spot. Now they made 6 tournaments like this instead of 3. More people to watch it, more hype. It is mostly done to promote Dota in all the regions.
Before this Europe and CIS played together, so there was a chance that no CIS teams would be present. Maybe Secret and B)ears would've gone through. I am not saying that Virtus.pro are weaker than them, it is just hypothetical. There might've been a CIS Major without a single CIS team. So we should be glad that we have this qualifier at all. If VP will show good results in the future, they will be getting invited and we will have more CIS teams in tournaments.

— There is a lot of talk that Dota lacks charismatic personalities. You used to be one. Young players imitated their idol XBOCT who always smiles, jokes and play super well. Now Lil is in the spotlight. What are your opinions of him and how he builds his image?
— If what he does is just a joke — then it's a very unfortunate example of humour. They might be playing well now, but in six months things might change. His tweets will stay though. What would be the point of your words if they will no longer correspond to reality? Maybe it's just me, I don't like conflicts and never write anything bad about people if they don't deserve it. His tweets though are clearly filled with high self-esteem and superiority over other people.

I don't think that Lil is a bad person. He has the right to act the way he does. But this way he damages the image of his team. What if he would place last in the next Major? I am sure that won't happen, I hope it won't, but if it would, then the whole team would have to deal with serious backlash. RAMZES666 is always a fun and positive guy, everyone says that about him, but when they lose then the negativity pours onto him as well, since he is a part of the team. It pours onto 9pasha as well, the kind, silent guy to the public. And onto Solo as well, the guy who walked a very long road towards this, who gets a ton of negative response because of the words of his teammate.
I do not know why Lil does it and why he is allowed to continue. Maybe it's their promotion campaign or something. I still don't understand why their higher ups don't stop it. Maybe Lil just takes public opinion too close to heart and reacts sharply because of it. He should focus more on the game and less on the community — and everything will be good.

— Should an organization control personal words of players in social media then?
— It's a case by case situation. Lil — is the only example like this. Contracts state that you must not paint your organization in bad light. Unless that happens, no one would have any real problems. But I believe he makes things worse for himself.

— There is a lot of statistics about the decline of Dota players circulating around lately. People say that Valve break more things than they build. As a person who went thought the whole growth of the game, can you say what is wrong with Dota if anything?
— They don't break anything, the game only becomes more interesting. It got easier, but it should attract more players. Maybe it is not easy enough, so people leave to other games. I do like it a lot, I like the changes. That's why I started to play again. The new patch rekindled my passion to play.

I wouldn't play solely for the salary, without passion. I hope my newfound passion would work out.


---
Source: https://www.championat.com/cybersport/article-269414-intervju-s-aleksandrom-xboct-dashkevichem.html (March 19th 2017)
Photos: Championat.com
Translator: dfs
Editor: OmniEulogy