Ghostik Post-TI6
"I wanted results"
Team Empire updated it's Dota 2 roster before the start of the Spring season, picking up fn and Chappie to fill their vacant carry and mid-laner positions. Andrey "Ghostik" Kadyk talks about how he became a professional player, his career, his old and new teammates, and his team's competition.
---

— Fans don't know much about you. Could you tells us about yourself and how you got into esports?
— I live in Chernigov city, Ukraine, and I'm 22. I was a fan of esports for a long time, but decided to play at the professional level only about a year and a half ago. I was following the scene even before that, but was mostly playing World of Warcraft. I spent about 10 years playing professional chess, becoming a Master of Sports Candidate, but I didn't quite get to be a Master. After that, I decided to try to achieve success in Dota 2.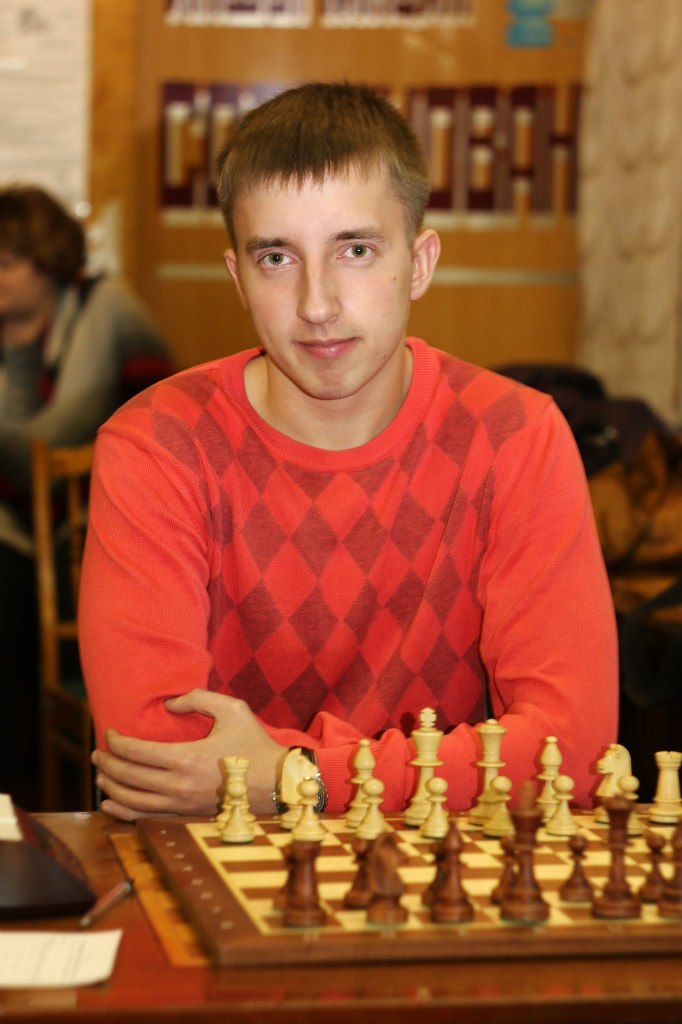 — Your first team was Aspera Gaming.
— To be honest, you couldn't even call it a team. Artyom "Sharfik" Marzavin was gathering a roster and wanted us to become a prospective team. It didn't pan out, but we were just a yet another 'mix-team.' Though I never played on teams of this level before, it was a chance to prove myself. Sharfik liked to gather different players around himself, but he never managed to build a stable roster. It was always something like 'mix-teams' of Khaled "sQreen" El-Khabbash.

— Next you ended up in Fantastic Five.
— I wanted to play in a team with Europeans from pubs, but we had a faint outlook. So Rinat "KingR" Abdulin messaged me and asked to join a team with Vladimir "yol" Basov, Stanislav "633" Glushan and Roman "Scandal" Sadotenkov. They needed a hard-laner and I had nothing to lose, so I joined them. It was my first serious team. Yol and 633 were the ones gathering everyone at first, then they asked KingR and spent a long time trying out mid players, eventually deciding to keep Scandal. I was the last to join, but I was the one to come up with the name, "Fantastic Five." We were chatting in Skype and nobody had any ideas, so I just came up with one.

— RoX.KIS ended up signing your team. There are a lot of bad rumors about them not paying out salaries and so on. Did you experience any of that?
— There is a fraction of truth in any rumor. When we were getting signed they promised us a lot, but in the end those people were just making money off of us and acted unprofessionally. We were getting paid, but not the salary we expected to receive; it was quite a muddy story. We needed an organization that could help organize a boot camp. 633 and yol worked with RoX.KIS before, so they decided to ask the team's CEO, Igor "Bruce" Utkin, to do it in turn for us playing under the RoX tag during the qualifiers. Both parties agree and future terms were to be discussed after the qualifiers, however we weren't happy with all of those terms. We could've left right away, but instead decided to play for two more months under RoX as a show of goodwill for the boot camp. After that, everyone left.

— After that you ended up in Fantastic Five again with coach Vladimir "pgg" Anosov. Tell us how it was to work with pgg.
— pgg isn't a coach that can teach. I don't want to say anything bad about about him, but he isn't the kind of person who likes to work and analyze other teams. On the other hand, he can be good company and he can support you when it is needed.

— Why did you leave to go to Team Spirit?
— Before I joined Fantastic Five again, I went to play for Team Empire in Dota Pit. They were in the process of figuring out their new roster and I had a chance to play with them. I simply ended up believing in the new F5 roster more than I believed in Empire with Scandal. Personally, I think he was a destructive personality within the team, so I didn't want to play for Empire. In the end, the Empire roster achieved much more than we did and I regretted my decision a bit. Everything was going wrong in Fantastic Five – Alexander "XBOCT" Dashkevich couldn't find common ground with the guys. I think well of him as a person, but as a player he was having a tough time back then. Nevertheless, I decided to follow him to Team Spirit. Artur "Goblak" Kostenko, Gleb "Funn1k" Lipatnikov and Bogdan "Iceberg" Vasilenko also had troubles in their team, so we decided to try and play together, but in the end we played terribly in Team Spirit as well.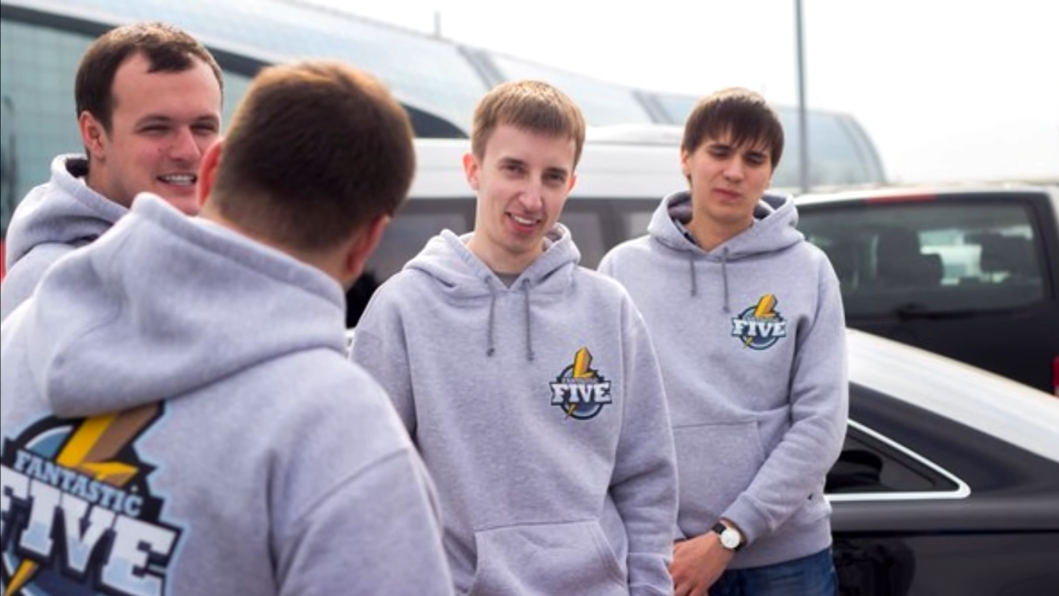 — What were the options available to you after The International 2016?
— There was an option to build a roster around me in Team Spirit. I was considering it – I had good relations with the organization and it had a lot of faith in me back then, ready to give me everything I needed to build a roster. For example, Goblak was supposed to become the coach. However, we couldn't gather the people that would've met my vision as well as the vision of the management. I didn't want to pick up and teach guys from pubs – I wanted results. I had growing ambitions, since I was called one of the best hard-laners in the CIS region which affected me a lot. I was eventually asked to replace Pavel "9pasha" Khvastunov in Fantastic Five, but I played with the guys for a few days and then got invited to Team Empire. We had highs and lows in F5, but it felt like a step back for me. I had to move forward, so I chose Empire. I missed the chance to play there in last Spring with Roman "RAMZES666" Kushnarev, so I agreed without a second thought.

— Tell us about the match versus Virtus.pro in Dota Pit, that overlapped with The Boston Major qualifiers. Do you hold a grudge with VP for not postponing the match?
— It just so happened that we were playing the second open qualifiers in parallel with Dota Pit. Objectively speaking, Virtus.pro were stronger than us back then, so it's not a given that we would've won if we met some other day. This is especially true due to us having no strength or desire left within us after playing seven Best of 1 games. We wanted to postpone the match, but the Dota Pit administration gave us no other options — either we play or we get a def. loss and we didn't want to get a def. loss. I have no grudge against Virtus.pro but I do have a grudge against the organizers because they acted unprofessionally. They should have finished their qualifier before the start of The Boston Major ones, but the match dates kept getting postponed while Valve was giving away invitations. Natus Vincere chose an unprofessional waiting tactic and played no matches before invitations went out. In the end they didn't get an invite anyway and failed to qualify for Dota Pit as well, so thanks to two weeks of Na`Vi waiting and postposing matches the dates overlapped with the Major qualifiers. We did have an option to play the NA qualifiers, though. We ended our EU qualifiers 15 minutes before the registration deadline for the NA ones so we had to make a decision quickly. Our management asked us: "Guys, do we play or not?" and we're sitting there, completely defeated after losing a game we were going to win – everyone was in a bad mood. Someone said, "Yeah, let's play," while I was against it. I thought it was shameful to play in the NA qualifiers after losing in EU. If you can't even make it through the open qualifiers, then what would you even do in the closed ones? In the end we decided to try and play in Dota Pit instead because that way we could at least keep our dignity.

— How would you evaluate the form of your team at that point?
— Looking at the beginning of our boot camp, we played well during practice and beat OG and Vega Squadron in tournaments. After that we couldn't get the chemistry that worked for everybody on the team, so we had problems. I think that we would not have passed through the closed qualifiers with the level of play we had in the end. I wouldn't say we'd be last in groups, but we could've at least ended close to where Vega Squadron placed.

— People say you had problems with Sergey "God" Bragin.
— Yes, we had problems with him. God couldn't find common ground with Ilya "ALOHADANCE" Korobkin. They simply couldn't talk to each other normally during a game and God demanded a lot from him. ALOHADANCE got accepted back in Empire, as a last chance and he very much wanted to paint himself in a good light, trying not to argue with anyone. He thought he was on the edge, but that wasn't the case. Everyone except God treated him fine, but he thought he was invited because there was nobody else left. It was impossible to play normally and God was unhappy with him for any trifling matter. God wants the game to be built around him; he is one of the old school players who do not accept critique well. I can tell since I've played with a lot of players like that.

— For a time Yaroslav "Miposhka" Naidenov was playing mid. Was it because he wanted to try a new role for himself or that you couldn't find a mid player?
— Yes, we had trouble finding a mid player. We have good chemistry in the team, everyone trusts each other and management offered to try Miposhka on mid, while looking for other supports. When playing with God and ALOHADANCE we didn't like the Miposhka and KingR support duo, since they were communicating poorly. However, it turned it out the main problems came from the atmosphere in the team. The only mid player I was okay with at the time was 633, but he had commitments to F5.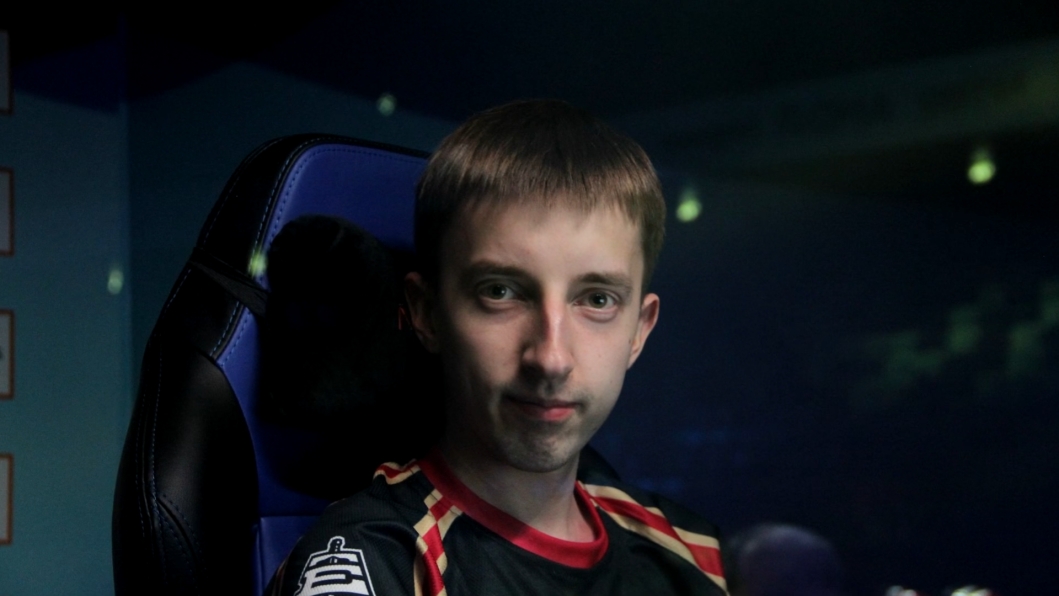 — What can you say about players that were tested for the team but didn't make it?
— From all the players we tried out, Ivan "VANSKOR" Skorohod was the one who suited us, but he already had agreements with Team Spirit at the time we tried him out. We learned that only after we played with him and got upset. As for the rest, many didn't have experience working with the bigger teams – those kinds of players show little initiative and worry a lot. Position 4 support has to show initiative and lead the team, at least in the early game. We tried a lot of people, from pubs and unknown teams but no one fit our team's dynamic. Ideally we needed a drafter because at the time I was drafting, but I was better at coordinating the team. We also tried to play with yol and everything was fine, except he had a contract with F5 and the conditions for getting him didn't suit both the team and the management.

— Andrey "ALWAYSWANNAFLY" Bondarenko was your stand-in. Many critique him for frequent deaths and poor play, and they don't understand why you invited him.
— There was no one left to invite and we had already spent a month and a half looking for a good position 4 support. Later, we agreed on having Miposhka play support and be the captain again. Unfortunately it turned out that one player needed to attend a sponsorship event in Las Vegas – Miposhka, who was our drafter and a captain. Meanwhile, we had to play important qualifier that couldn't be postponed! We asked ALWAYSWANNAFLY to stand-in and we are thankful to him. I wouldn't blame him for our losses; people see what they want to see. They saw him feeding, but the ones at fault were the entire team, myself included.

— How did you find Vladimir "Chappie" Kuzmenko?
— We didn't know who he was but our management insisted on Chappie. He used to play in Comanche until they went to WESG 2016 and he played well. The team won many matches thanks to him. Our management held him in decent regard and saw big promise, so we decided to try him and everyone liked it, though he was shy at first. He lacked experience, but he was much better than people we tried before. Everyone believed in him.

— Vega Squadron players mentioned that they had troubles with Rostislav "fn" Lozovoi. You decided to take him in. You're not worried?
— At the time we had yol and KingR as supports with Miposhka mid when fn messaged me and our management to say that that he was a free agent. Everyone thought we should try to play with him. We were worried since he has a difficult personality, but now I can say that he is one of the most hardworking people I've ever played with. He is no people person, sure, but he is 100% a person you want to work and play with. If everyone would act the same way as he does now, then many would achieve much. I believe in fn completely.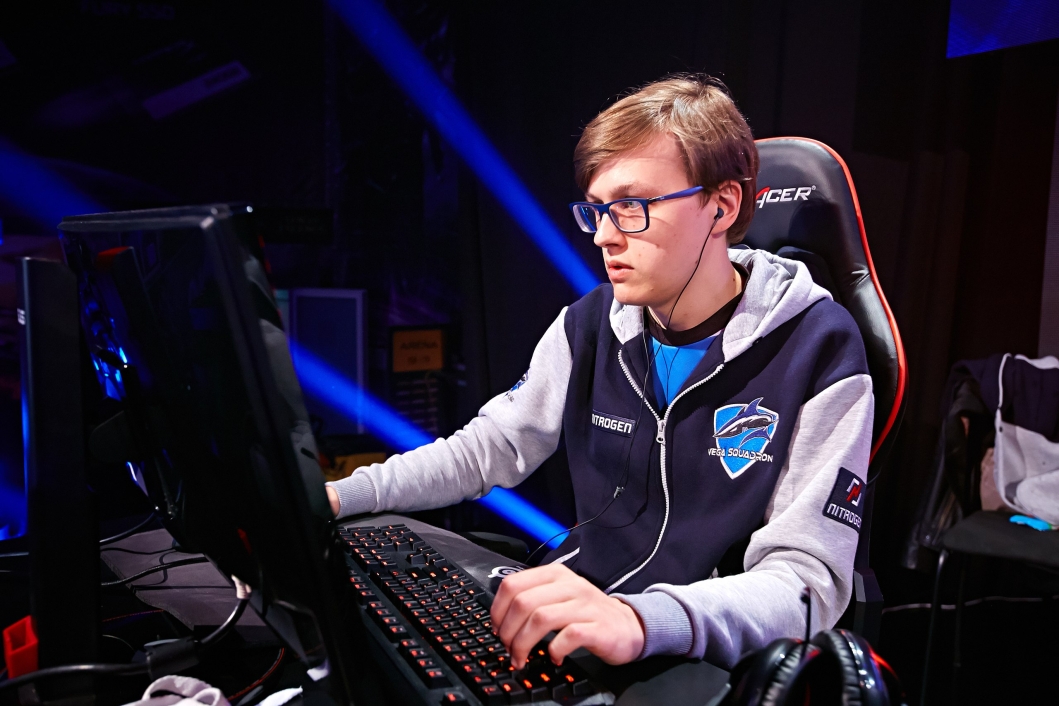 — Right now you're playing scrims. How successful are they for you? Did you play with Na`Vi?
— We beat almost everyone in scrims, so we have a high win percentage. Na`Vi was funny – usually people log in with their main account when scrimming, but then other teams that play with them see it and tell everybody who's playing. Na`Vi made it interesting – GeneRal and Dendi played on their main accounts, but the other three that played were on fakes so it was unclear who we were playing against. It is possible they were rmN-, Misha and Pajkatt – it was mid-December and we lost 1-2.

— Digital Chaos just won ESL One Genting 2017. What is their strength?
— I think they have high morale, they caught their stride, and just enjoy playing the game. They might not have the coolest strategies, but they trust and believe in each other.

— Why was Virtus.pro unsuccessful there?
— I think they haven't adapted to the patch yet. It's possible that they didn't play that many scrims prior to ESL. They need more time to adapt to the drafts, since some of their picks are from the previous patch. It doesn't mean their picks do not work, it is just that now people started to change their styles for the patch, while VP didn't manage to yet. They have the ability and opportunity to be successful moving forward.

— Name the best CIS players of 2016.
— Carry – definitely RAMZES666. He has leadership skills on top of having strong individual play; excelling at both those aspects is rare for young players. Mid – No[o]ne, because he is an order of magnitude stronger than any other CIS mid-player in personal skill. Offlane – 9pasha is mostly a third support and a space creator, but the third position in their team is really Lil if you look at networth and playstyle. 9pasha is a good player and person as well as being quick to evolve, but I would still prefer GeneRal over him. The rest can't reach this level. Supports – I'd pick Lil and SoNNeikO as the 4 and 5 positions, respectively, because I can't see anyone better than them.

— Who would you highlight based on 2016 overall?
— I used to be very skeptical towards n0tail, but then I paid attention to his style and the way he is playing in OG right now. He is very good and a very versatile carry. Not the best, sure, but he has interesting movement around the map and he is a very team oriented player. A person can't win a bunch of Majors for no reason, after all! I really liked how he played in the last one. I don't think many people would choose n0tail as the best carry, but I think this guy deserves it. As far as mid goes, for the first half of the year I would select FATA- and for the second half, SumaiL. Miracle left an ambiguous impression – he played well in OG, everyone called them the "9k god" and so on, but in Team Liquid his results and performance weren't the best. Right now they've fixed their problems and he is an amazing player, but I wouldn't call him the best mid player. SumaiL is still playing at the highest level after winning TI5, which is a rare thing. People relax and they have nothing else to aspire to – you won the biggest tournament, made a giant amount of money, and achieved everything! However, SumaiL didn't lose that motivation. For hard-laners – UNiVeRsE, unconditionally. He is a very stable hard-laner, which is the most important thing to take into consideration. He always shows his best games and never feeds 10 deaths. A level below him is MoonMeander and kpii from Newbee, even though he is a bit greedy for his role. Support – definitely JerAx because I know this guy and have seen how he plays. On Team Liquid before TI, he was one of the brightest players, did a titanic amount of work on his team, and many things were built around him. Similarly, OG winning The Boston Major was largely in part to his merit. If we were to build the "world team," then I would select Fly on support as well, since he and n0tail are on the same track and it is important that they compliment each other. It is a rare thing for Dota that players stick to each other for so long, without arguing. He is a versatile captain, not a tyrant that pushes his own ideas, "my way or the highway."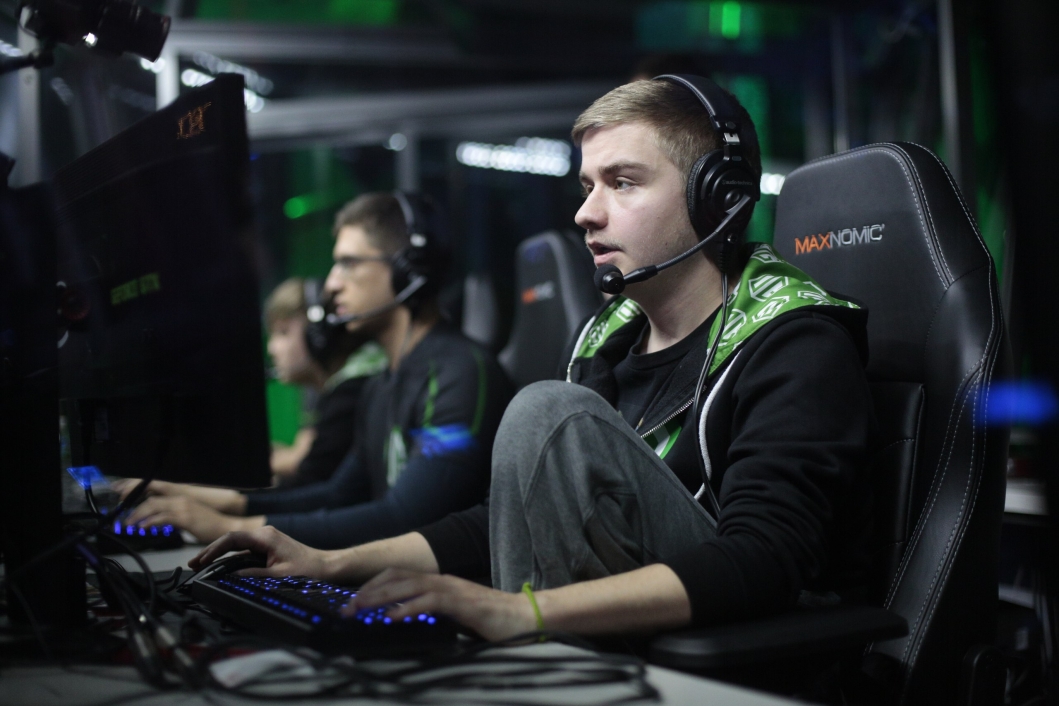 — Which tournaments were the most memorable?
— EPICENTER: Moscow and ESL One Manila 2016. All ESL tournaments have a good atmosphere and I like the way they run them. To be honest, I don't pay much attention to The Summit tournaments, since people go there mostly to hang out. The prize pool is good and all that, but it is still a less serious tournament. As for the Dota Pit finals, Split is a good city, although I regret I couldn't get there during a warmer time of the year.

— What is your opinion on the conflict between the players and commentators in 2016?
— I don't pay much attention to Russian commentators and analysts, I mostly watch matches in Dota TV. However, I did catch moments when the analysts were too critical. Guys, first try to achieve something at the same level of the ones you are criticizing. The old days and now are at two completely different levels of play. Before, Dota could afford to be just a hobby, but now you must spend all your time on it. If you relax even a little bit, decide to skip a few pub games, then it instantly shows – it's a titanic amount of work! I would advise all analysts to restrain themselves, because they are leading the community and they are partly to blame when the community also criticizes others and acts improperly.


---
Source: https://www.cybersport.ru/news/ghostik-v-fn-ya-polnostyu-veryu
Photos: Cybersport.ru
Translator: dfs
Editor: Bluemoon