uuu9: We can live up
to the name of Newbee
Having been a mod on the forum of Chinese gaming website uuu9.com (and derived his name from that), fans always hold an endearing image of uuu9, extending beyond the users of the forum he moderates. Sometimes awkward and deeply involved in the TongFu team troubled by claims of throwing, uuu9 remained a fresh face and is considered one of the players with the most potential in China. After TI6, he joined Newbee to replace Hao, who decided to take a break and propose to his girlfriend, after the team established a 'partnership' with TongFu. Before the Boston Major, he wrote to ImbaTV. We now have the translation of that piece for you here.
---

I am uuu9 from the Dota2 division of Newbee. I am 22 years old this year. I am the Position 1 player in the team. I am very happy to be able to obtain my US visa to attend the Boston Major. The team actually helps us with many simulated interviews. Even though I an idea of what I would face, I did get nervous when the real interview came. As for my feelings, I am relieved that I can finally travel abroad and excited to play in the US for the first time. It is also a very good opportunity to assess how strong we are.



Professional Beginnings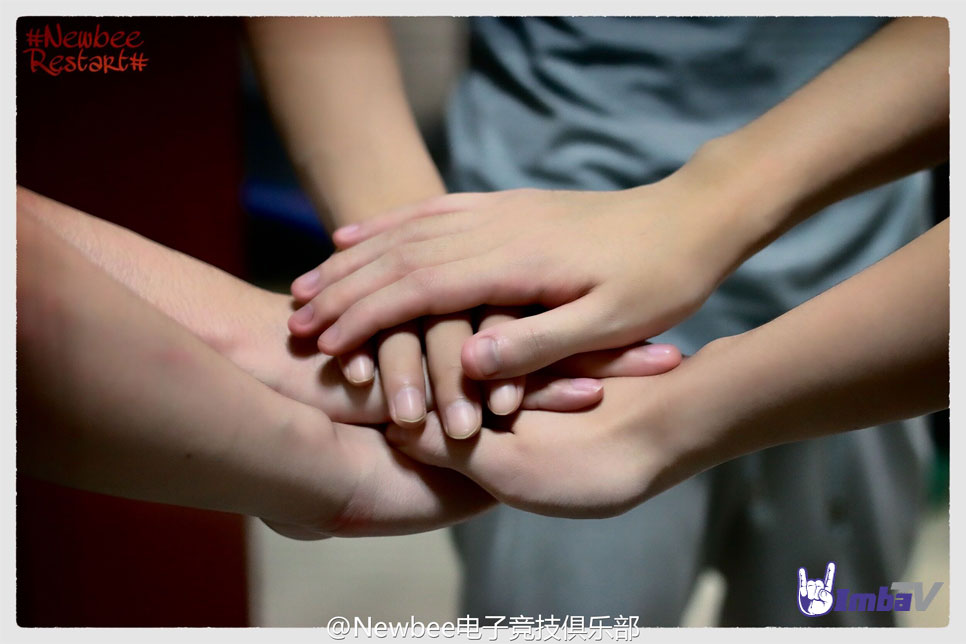 I was a mid player back then, so I watched a lot first-person replays from 430 and Mu. I tried to learn from my teacher's play and make my own more refined.

I still remember it was during my second year of high school that I was brought into this pit by a classmate of mine and got fascinated by the game. I played more than two years before I became a pro, which was about three years ago. We were at WPC ACE Dota 2 League in 2013 — I was cajoled in by a friend I met on the internet. We trained together for two weeks before the tournament started. I forgot whom we played, but that game gave me a sense of what a pro game is like. My hands kept shaking as soon as we started and I was pretty much unconscious when I was playing, having no idea what I was doing. As a result we did not win any games (laughter). I joined TongFu shortly after that. I am now at Newbee, where all my teammates have played in all kinds of big tournaments and have been through all sorts of situations. I am the only newbie, so I do get nervous, but my teammates have given me much help and I thank my colleagues very much.

The most intimate feeling after becoming pro is that playing has become a job. There is an additional sense of responsibility. You can't just go rest after playing a few games and feeling a bit tired. Now I play and think about the game whenever I can. You can only beat others if you work harder than them. Kabu and XinQ actually taught me a lot when I was at TongFu; when I just started playing as a pro, I was still playing in like I was in a pub, which, as you know, is to play on your own. I was playing really aggressive at the time, and very reckless in playing that style. I would die as soon as enemy supports start to roam. I could die 3 or 4 times within 5 minutes (laughter). Later Kabu would teach me about all the details, like you need to be more cautious at night and learn when to go to the jungle. XinQ also had an aggressive playstyle so we played the game very aggressively as a team, which has had a long-lasting impact on me. My style pretty much remains the same — I would go all out if there is a need to be aggressive. At that stage, I was actually a mid player. So I often watch the first-person view of 430 and Mu and try to learn from them, especially about laning. There was a time when I was pretty good at playing Viper, Brew and Troll. Our results were pretty solid around DAC.


---
Transitioning into Newbee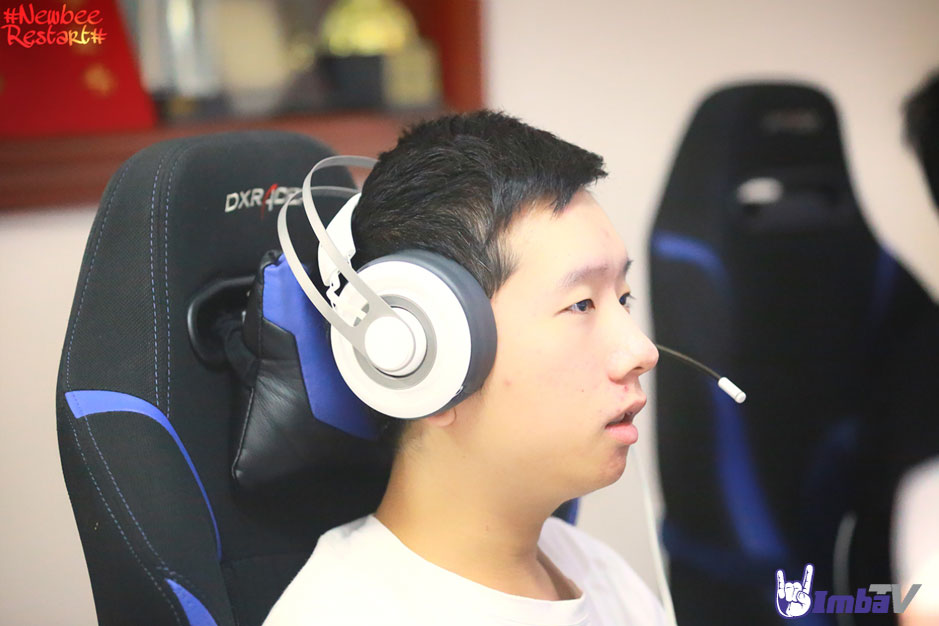 After that TongFu couldn't make further progress, owing to various reasons (Translator's Note: there have long been rumours that TongFu is comprised of 5 throw-y players). After TI6, Hao and Mu decided to take a break, then Sccc and I took their place [when Tongfu and Newbee established a 'partnership']. Sccc is a really interesting person. We know he served in the armed forces. He is very courageous and never stops talking while in-game. He would even suddenly start shouting and then jump into enemy lines, at which point the rest of us would have no choice but to not think about it and join him. After all Kaka and he are responsible for our strategy in-game. As for the result of the team fight, it would really depend on how we dealt with the details, our positioning, and luck. However, Sccc is a very different person outside the game. He is very polite in whatever he does and is always in good spirits. He also always speaks in an authoritative way. Our position 3 is kpii, the "King of Oceanian Scrubs." His temper is exactly how he looks — very mild. His playstyle is also very civilized (laughter). It is absolutely a pleasure to train and stay with him. Our position 4 is "Master Ka," who is the soul of the team and personally has indisputable Dota skills. We have two 9k players in the team; Mine is 8250, kpii is at 7600 and Faith 7200. Kaka and Sccc always make fun of my MMR, but I can't do anything about it. Their secret weapon to gain MMR is, I think, to start searching games together at night, so they can meet with each other, which would ensure at least one of them is going to win. Our position 5 is "Haha Ming" (Faith), who came from TongFu. As his nickname suggests, whatever you say to him, the only response you will get is haha. He is a veteran in our team, with a vast amount of experience.

Having come from TongFu, I definitely feel that Newbee is more mature and its base is stronger. When people talk about Wings they will talk about their TI6 win, and when people talk about Newbee they will talk about their TI4 win. These are all honours earned by our forerunners, so there is a different sense of pride to this jersey. There is also a sense of responsibility. It is precisely for what they have achieved that the public expectation is much higher. I am a member of this new Newbee team, but our results would be put into comparison with the club's previous results, yet this won't be a burden for us. We treat ourselves, from the bottom of our hearts, as a young team. We can learn from any and every team we meet in a tournament as our teacher in practice. I am also not afraid of being criticized for getting bad tournament results after experimenting with stuff in game, which I think is actually the biggest feature for Newbee for now. Getting cold feet and sticking to the old stuff is much worse than losing itself. You might win a lot with the old tricks for a short period of time, but at the end of day you will be figured out. We now have a lot of strategies and very deep hero pools. I trust my teammates a lot — we can grow and live up to the name of Newbee. Our supporting staff are fantastic as well. Every post, every piece of publicity material is very heartening. Also they helped us with a visa application simulation. All of this was done in a very professional manner. It also helps you to be able to concentrate on playing the game. This is where Newbee, as a professional sports club, is different to other clubs.


---



"I think MMR does matter."


I've just transitioned from a mid player into a carry player and I am still adapting. I feel I am at 70% power at the moment and there is much to be improved. For example, I wouldn't be certain that I am stable enough in the late game. I am not sure, either, about what items to buy, how to push the lanes, and so on. Sometimes I just die because I pushed too deep. Also the game is favouring team fighting, which has been the case since the pre-TI period. Therefore almost no team would pick real late-game carry now. This tempo actually suits me and I usually use Jugg, Slark, and Luna when I play ranked matchmaking. If you want to play ranked matchmaking yourself, you should definitely try out Jugg and AM. Jugg is really versatile and doesn't fear a counterpick too much. AM fits really good into the ladder tempo and is exceptional against mana-intensive carries like Timbersaw. But for AM to appear in tournaments there has to be a particular line-up to go with him, like we picked him to counter morphling in the WCA final. More famously, Wings also picked AM. There will be AM in the loading picture of TI-winners if nothing surprising happens.

I think MMR does matter. High MMR means you know how and when to click buttons and have a good game sense. However if you don't keep a balance between team training and solo queue, you might get uncomfortable with the tempo in tournaments because bringing solo queue style into tournaments is very dangerous. Our style at the moment is to ensure our mid's farm and to give me a fighting carry to control the tempo, giving Sccc a late-game hero and kpii a [crowd] control hero, a roaming support, or a hard support. This is the strategy now suits us best and the one we practiced the most. But a singular strategy is too easy for opponents to prepare, so we will prepare something specific to deepen our strategy pool.


---
The Boston Major and Results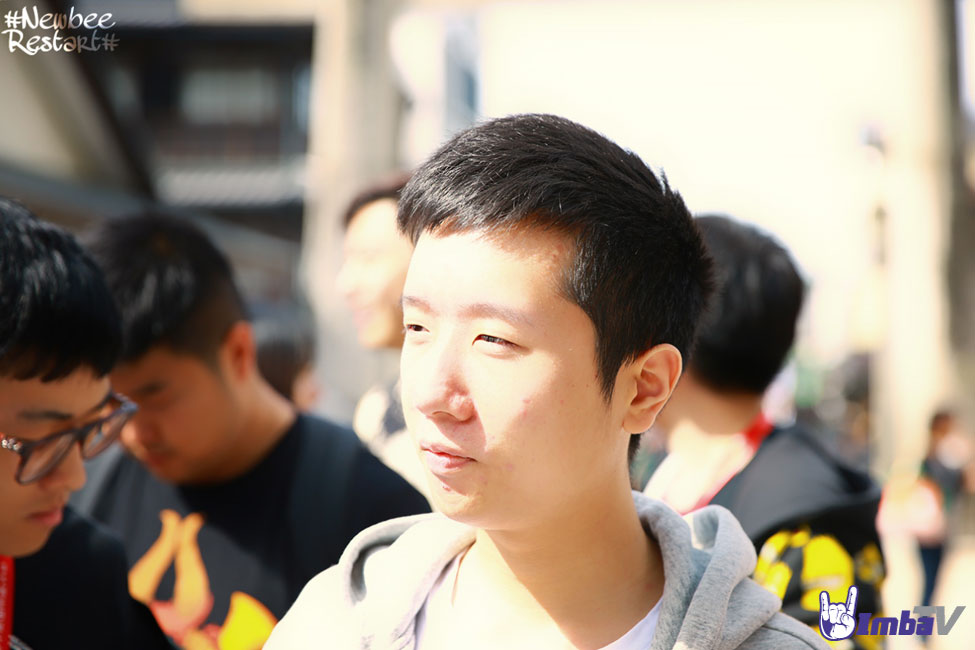 Jetlag would be one of the issues for the Boston Major, but I don't think this will be too much of a problem. We now depart early enough to give us the time to adjust the time difference. MDL, which just finished, was the first offline tournament this new Newbee played. We beat every foreign team. When we met EG in the Grand Final they played better. Nanyang Cruise Cup was an eye-opening experience. I like tournaments like Cruise Cup and The Summit. They don't have too many viewers and you can immerse yourself in playing the game.

An offline tournament's result depends on, in the end, your on-spot performance. I think the factors like scheduling, bracket and luck contribute to victory by 20% at most because if you want to win, you need to have what it takes to win. You can't just avoid teams by praying. Moreover, match history and recent performance don't matter at all. The only thing counts is your performance in that particular game. At the moment, every team is really close to each other in terms of strength. With the exception of Wings and EG, each team at the Boston Major can beat any other without too much disadvantage, either; this is recently proven by VP [at The Summit]. I wouldn't consider a loss as a foreign trip, either — if you didn't play well, you wouldn't have the mood to go sightseeing. If we got a good result we would definitely celebrate a bit. We would eat out if we played well in smaller tournaments. We usually have Sichuanese food, which is loved by Kaka and Sccc but really bad news for me and kpii. I don't eat much spicy food and kpii doesn't eat spicy food at all. This major we are there to learn Dota as an inexperienced team. We just hope that we can get stronger as we progress.


---



Outside of the Game


Aside from Dota I am rather otaku, which I guess is the case for most of the players. Loving to play and being good at playing are the reason for and the consequence of one another. I usually stay in the team for short holidays to play solo queue, so I never have a girlfriend (laughter). I am a native Shanghainese and I can easily eat out with my parents, to whom I am really grateful for their understanding and support. TongFu's HQ is at Wuhu, which made me hardly see my parents. Now I am back in Shanghai, with which I am much more familiar and I also have much more friends and family members here. If I have long holiday I would travel with friends or play party Dota together, which is totally different from playing in tournaments. In tournaments the only thing matters is whether you win or lose, which is also the only thing I care about. However, you can enjoy the game if you play with friends and you are also much more relaxed. If I am really tired I would listen to music and watch other Dota tournaments or first-person view replays and join teammates' discussions. As for variety shows, I found Running Man is actually good.

As for my ID, I got the name before playing WPC. I was asked by the organisers what my ID is. I was a moderator at uuu9.com and this is the first thing I thought. Now I hardly post comments on the forum and news is almost the only thing I read that. I sometimes talk with my fellow mods, to see what the users say about me or the alternate names they gave me. One of those is 6nnn, which I found genius. In general, I actually allow their amusement and flame, as long as they are happy.

Finally, I hope Dota 2 can be better, I can play better and Newbee can have better results.


---
Source: http://www.imbatv.cn/special/xinsheng/19/
Photo Credit: ImbaTV
Translator: Shrinkzxo
Editor: Bluemoon