I'm "Jan G" or "ChilloManiac", a long time dota player (going on nine years, I think). I'm currently sitting at 5.8k (up from 4.4k) MMR by mainly playing support . I decided to start writing guides to help players improve their support play, as i think there is a lack of "advanced" guides for supports. Im also streaming over at
http://www.twitch.tv/chillomaniac
.
How to Use This Guide
Since the new update, many games have been quite chaotic, mostly because the meta is still unclear to people. We haven't had many tournaments to learn from pro players, and even if we had, it is almost certain that the professionals have not figured out the meta yet either. For this reason, learning to figure things out and plan on your own should be very beneficial for you. My preferred way of writing guides is to stay far away from specific situations. There's no single way to win dota, and becoming a better player requires general knowledge of the game. This guide will be focused on the mid and lategame as a support. I'm going to be using two specific concepts in this guide:
Objectives
and
Advantages
.
As a support, one of your most important tasks is to enable your team to take objectives. Taking objectives is very closely connected to good warding, as a ward in the right place can save your team from a bad fight, your carry from being picked off, and help in many more cases that would otherwise result in your team being unable to pull ahead of the enemy. With that in mind, remember that a ward in a bad spot is potential wasted. That is why learning how to ward well can be huge as a support player. Advantages can be both long term, such as farming and gaining map control, and short term, such as spotting danger and preparing for engagements.
Also for the first time, I will try to include videos in my guide. In this article, we will follow a replay in which I played Jakiro, and use it as an example on the concepts I write about. If you are interested in watching the replay yourself, this is the match ID: 2848495279. Keep in mind that this is my first experience with videos, and my english is far from perfect.
Objective Gaming
While casters usually only mean Towers, Rax and Roshan (and now the newest addition of the category: Shrines), when they're talking about objectives these are not all of the objectives in Dota. To make it easier to understand I propose that in Dota there exist
major
and
minor objectives
, with the
major
objectives being the ones we are familiar with
(Towers, Roshan, Rax)
. However
minor
objectives are a bit more nebulous. An example of a minor objective is
farming
, where your job as a support could be providing safety for the carry to farm, or stacking neutral camps for a core. In another game, it could be
pickoffs
, in which case the support should try and set up kills, most often with stuns or superior vision. It's important to realise that minor objectives vary a lot, and their function is to allow your team to gather small advantages that you can use to increase your chances of taking major objectives. Therefore, part of being a good support is identifying what objectives exists at the moment, and which ones are the most important.
Most supports have a "zone of control" around them, that makes it safer for their allies to be in the area, while more dangerous for the enemy to stay within. Combined with the fact that the supports are doing the warding, this gives a good support player plenty of opportunities to influence which objectives are taken next. Warding the right spots has a huge impact on games as it allows you to see incoming ganks and teamfights before they happen. This, in turn, allows your team to gain pickoffs and positional advantages that lead to major objectives. Below I will elaborate on what I find important to think about with different objectives, but you as the reader need to remember that there's millions of different possible lineups, and just as many different game states even after that. So use what I share as an inspiration to think about your own plays, and learn how to identify different situations while playing.
Know Your Strengths
A big part of determining the right objectives to secure comes from a knowledge of what your strengths and your opponents' weaknesses are at any point in the game. This knowledge partly comes from playing a lot of games, but I believe that most dota players have some knowledge of all the heroes and when they are powerful; thus, actually spending some time to think about your lineup versus theirs during the game will help in gaining insight into what you should be doing at any given moment within a game.
A hypothetical example: Game is 20 minutes in, the enemy has a very strong Storm Spirit with Bloodstone and Orchid. Meanwhile, your Anti-Mage had a rough laning stage and has just completed his battlefury within the last 2 minutes. Luckily, the rest of your opponents aren't faring well either, so there should be no threat of them pushing more than the outer towers.

With this limited information, we can conclude that Storm is most likely looking for pickoffs, especially on Anti-Mage, as he does not have Manta Style yet. Warding is most likely not going to help the Anti-Mage, as Storm can initiate from far across the map anyway. Your strength is that Anti-Mage will most likely beat down Storm, but only if he can get some core items. From this perspective, what is the most important thing you could do?
You could try to create space with your team; by threatening to take towers or just being in the vicinity might draw Storm away from your carry. However if you fail and feed away some kills the Storm will only get stronger.

You could go for a smoke gank, but since there's no threats to the enemies on the map, Storm will start roaming again, looking for the Anti-Mage. In this case you might find a kill, but there's a chance you will trade a carry for a carry, which will hurt you as you need Anti-Mage online, whereas the enemy carry's item timings might not be as pivotal

You could spend your time trying to deward your forest, as there is a chance a support smoked into your woods to ward, giving Storm a huge advantage when looking for Anti-Mage. You could also just sit behind Anti-Mage, ready to provide counter-initiation, until he has his Manta Style.

What you end up going for depends on the rest of your lineup and what support you are playing. Do you have any way to stop Storm from slaughtering your Anti-Mage such as silence or long duration disables? Then go for the last two options. If you are playing a support with a good amount of push (Jakiro, Pugna etc.) maybe go for a 4-man push, and get some wards up to scout incoming rotations, so you can safely back away.

My point with this example is that there are always multiple choices to choose from, and it depends on the current lineup and networth of the heroes. If Storm was further behind or Anti-Mage further ahead, your concerns and objectives would be completely different. Also note that this example only covered 2 heroes of that game. There will always be more to consider, and for this reason I will try to the best of my abilities to cover the most important stuff, but I could write from now until New Year's, and still not cover all the different situations.
It's not only important to realise your team's strengths and weaknesses but also your own in relation to your team. Before starting a game you should reflect on what your job is going to be in different situations. Supports can fill many different important roles in fights, be it initiator, counter initiator, sustain and more. Your position should reflect the role you play in the fights. Let's say you are playing Shadow Demon, and you have a Sand King on your team. In some cases you would be the initiator as it allows Sand King to channel his ultimate from a safe distance, and follow up on the Disruption. If you had a Slardar instead, he would most likely be the initiator (assuming he has blink dagger) and Disruption will be far more important as a tool to control the fight, or save a teammate. In the first case you are going to be in front, in the second you should strive to be outskirts of the enemies vision until you make your move.
Here's a short video where I go through the "planning" of the Jakiro game:
Taking Major Objectives
Everyone is familiar with the major objectives: Rax, Towers, Roshan, and now Shrines. Major objectives have a huge swing in advantage when taken, due to an increase in gold and map control. Every time you destroy a building, you reduce the places where your enemy is able to TP to which, in turn, makes it easier to kill heroes. Below I will try to give advice on how to take major objectives.
Shrines
Since shrines are completely new I think they warrant an explanation of why they are one of the most important objectives to take. On paper a shrine offers a semi-fountain on a 5 minute cooldown, which is nice in the early and midgame, but hardly matters much in the lategame. Their incredible usefulness comes from being a TP target, and the fact that they cannot be destroyed before all the tier two towers are down. Before 7.00 every tower you took reduced the mobility of your enemy a lot, but now shrines give almost the same TP advantage as the tier 1 mid and offlane, with the disadvantage of not providing vision. To put this in perspective, it is now pretty much impossible to take Roshan without first having dealt with the shrines, or having won a teamfight. The distance between the shrines and Rosh are almost as short as the tier one on dire offlane used to be, and back then even the tier two used to be a prime target before going Roshan when playing as Radiant. That was pretty much the sole reason why Dire was the preferred side in pro games.
Destroying shrines is pretty easy by itself, they provide no actual advantage to the defender if it is on cooldown, however keep in mind that the shrines have a large amount of HP and armor. The challenge comes from taking the enemies tier two towers. The last tier two is in my opinion as valuable as any tier three tower, so the enemy will most likely bring everything they have to defend that tower in particular.
Here's a good teamfight to showcase the power of shrines, while also showing why having an idea of your "job" is important:
Towers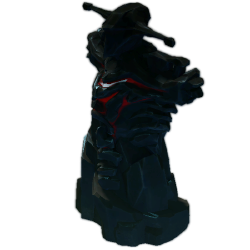 You always want to have good vision when taking a tower; if you have the opportunity, get a ward up before the actual siege even starts since it's often safer to do before the enemy rotates with the bonus that it signals to your team that this objective should be next. The map is designed so the defenders have a huge terrain advantage, as there are plenty of spots to hide in. There's also the opportunity to tp to the tower.
First, try and make a qualified guess as to whether your enemy will initiate on you from the tower, or from the side. Generally, unless they have heroes who love to go for the backline, they will come from the tower. I recommend placing a ward behind the tower, this gives great information on what your enemy is up to. It shows TPs on the backline which most often are the ones your opponent wants to hide. It gives decent information on their position, and lastly it shows when your enemy are abandoning the tower, which allows your team to either go all in and take the tower fast, or TP a few heroes to other lanes to farm or stop split pushes.
Second, evaluate what your job is going to be in this fight. Which heroes from your team are here? What items do they have? Which enemies are not showing on the map? What does your enemy want to do, and what can you do to make that impossible? As a general rule for positioning:pushers should be in front, initiators close by them, and counter initiators at the edge of their effective range.
Barracks
As with towers, the defenders have a huge terrain advantage in fights at barracks. Going uphill means the attackers have worse vision, and a 25% chance to miss autoattacks to boot. Getting uphill vision with a ward is huge as it gives the vision you badly need, and it also makes it safer for your team to go uphill to eliminate the miss chance. Sometimes I will even drop a ward under the tower while pushing; even if the enemy knows you warded, you are still getting the vision you need from it. When taking barracks on the side lanes, if the enemy has a strong initiator, consider using spells that give vision or destroy trees where he may be hiding. Also take note if the enemy are lacking any players, e.g. if a magnus and a lifestealer aren't showing, there's a good chance that shenanigans are up. If they wrap around, you can singlehandedly turn around a bad fight by breaking their initiation before the 5-man RP. Stand back a bit to break any smokes and throw up a ward if you have it. With the preparation done, figure out what your job is going to be. A hard lesson I learned was that playing Jakiro against a Magnus, it's often better to stand back and Ice Path after the RP, instead of getting caught in it while trying to Liquid Fire the tower. If you mess it up, think about what you did wrong, and learn from it.
In this last clip of the Jakiro game, I elaborate on how I play my "job", even when we are at a huge advantage. There's no reason to start overextending just because we finally pulled ahead:
Roshan
My biggest tip towards taking Roshan is by far that you should predict it. Do you have a team that will try to attempt Roshan in the next 5 minutes? Go there before and get wards set up before you try and kill him. Often the wards you need, and the wards you'll want to deward are going to be in a dangerous position for a support to go to, and going prematurely gives you a greater chance to not run into an enemy while doing so. Next think about your "job", do you need to hit Roshan because you have a lot of damage? Are you needed to counter initiate the enemy when they try to jump your team? Do you need to zone and stall them from getting to rosh, even breaking smokes if needed? Again, this is a judgement call you will need to make, but if something goes wrong, think about what you could have done differently and keep it in mind next time. This is called learning!
Defending Major Objectives
It's not only enough to just take objectives, you also have to consider how you are going to prevent or at least make it as difficult as possible for your enemy to take their objectives. When playing defensively, it's a huge advantage to do it proactively rather than reactively. Sometimes a ward or a good position can change the fight completely, but if you get there too late, the enemy team will be zoning you away from your goal. Here, it's important to predict your enemy's' movement. A wrong prediction might waste a ward and some of your time, both being limited resources to you, so try and learn from wrong calls, and refine your prediction skills.
Towers
It always helps to have a ward set up before the enemy pushes your tower. Think about the position of it though; if they have strong initiators that want to jump you from the side, then place the ward where you believe they will initiate from. However, if the enemy are playing a deathball push, having a ward on the lane where the vision from the tower ends will allow your team to have vision of the enemy backline and potentially take out key heroes before they can react. In many cases, your team will decide to let the tower fall, especially if you are trading towers. In this case consider whether you can stall the enemy while your team pushes somewhere else, and consider if this is worth dying for. If you successfully stall them for long enough your team might tp some heroes back to defend, or you might take the tower in time to reinforce your own tower and win out on the trade. Regarding your position, keep in mind you need to think proactively, if you are the lone guy defending the tower when the enemy arrives, there's a good chance it is now too late for you to leave, and you will give the enemy a kill on top of the tower.
Barracks
Same as with towers, getting wards in good spots are important, but here it's also really important to secure that the enemy does not posses high ground wards. Think about how your enemy will go about sieging your highground. In some cases, it will be too late if the enemy even gets to your highground. A good example of this is when playing against a Shadow Shaman: if you let the enemy team get to the high ground, they will drop Serpent Wards and fortify their position. If you take the fight to them, they might be forced to drop the Wards out of place, and you can withdraw after delaying their push. Another case is if the enemy are strong at disengaging, and keep chipping at your towers, try smoking and wrapping around, attacking your enemy from the rear, this pincer will take away the enemy's main way of retreat, taking away their advantage. Bottom line is, if you are defending and desperate, try some bold plays, it's at least better than just accepting defeat slowly.
Roshan
Stopping the enemy from taking Roshan is similar to preparing to take it. You should try and predict when the enemy have a good timing for taking Roshan, and get your wards ready before that. Good timings can be levels on specific heroes (Like when Slardar and PA get lvl 2 ultimate), it can be item pickups (Medallion or Desolator), or it could be that your enemy no longer have any other "easy" objectives to take. Also try and realise what your job should be before the enemy are already hitting Roshan, as the fights quickly become chaotic, especially if you get there a bit late. And for heaven's sake, unless you really need to, do not run into the roshpit first as a support, or you will end up having near to no impact on that fight. Lastly, if you get to the Roshan too late, or your team is out of position to contest it, just let the enemy have it. In that case you are most likely not going to make a difference, and you will be sorely out of position when they are done killing Roshan. In that case, you should push out lanes, or even take one of their towers as a trade, since you are mostly safe on the map given the enemy team's preoccupation.
Minor objectives / Opportunities
These "minor objectives" are deceptively named, as they often are the fuel that allows you to win teamfights and take major objectives later in the game. Think of them as intermediate steps towards your goal. Unlike the other objectives these are usually created while the game is being played and thus they are important to learn to identify.
To help with understanding I provide here a small list of some possible minor objectives
Stacking camps (AND taking them)

Provide safety

Provide opportunities
Stacking camps
As a support, you should always try to lookout for opportunities to stack a camp, since it rarely takes you more than 10-20 seconds and can provide a benefit for you or your cores. What is important to note is that stacks equal a good sum of gold and xp, ready for taking, but are not only reserved to your team. So before stacking too much, figure out if you have any heroes with the ability to farm them fast, as well as considering if the enemy might have an easy time invading your jungle and stealing your stacks. If the enemy takes your stacks, you are actually helping your enemy to win, while also wasting the time invested to create them in the first place. On the same note you should make effort to find out if the enemy are stacking themselves, and who might be able to clear them (both your allies and enemies). If you think you have a good chance contesting or stealing the camps, throw up some vision nearby and stick around in the area. When you are stacking camps yourself, you will often fall behind a bit in regards to experience, so try and stay near the camp when your core actually kills it, as it should be a good boost to your own levels.
Provide Safety
Sometimes you will end up in situations where your carry is either behind or in dire need of a specific item, and until he picks it up, he's going to be at the risk of dying. In these cases consider how the enemy might go about killing him. How will they initiate? From where? How do they actually kill him?
Most of the time, wards will be a decent solution, but you have to consider where to place them and if they are even going to be enough. In the Storm vs Anti-Mage example above, you would most likely need to place rather aggressive wards, since Storm has such a long range of initiation, it's most likely too late if you spot him when he's already in your jungle. Other times wards will need to be accompanied by sentries; this will hurt your wallet, but it's also one of the few things that stops Lifestealer + Nyx from feasting on your carry.
What difference can you make to give your core the amount of safety he needs, until he's able to leave the comfort of his support without the risk of feeding right away? Sometimes it's enough with just a stun, in which case you should just follow him around, but do try and stay out of any vision they might have. You should note however that you are most likely not gaining anything yourself, so this "tactic" should only be used when the core is either really close to the item, or needs it badly (Like the Anti-Mage vs Storm example mentioned earlier).
Provide Opportunity
Providing opportunities comes in many different shapes and sizes. When you are finding yourself hiding in the treeline, waiting for the enemy Sslark to overextend so you can kill him with your offlaner you are providing opportunities to your offlaner. Try and find weaknesses in the enemies lineup and positions, did the enemies just support TP mid to save their position 2? You might be able to get a kill by TP'ing to the offlane straight away. You need to keep an eye out for opportunities yourself, and help your team capitalize on them. The gank is definitely the simplest way to provide opportunity, since most heroes you gank with just need a slight nudge to be able to take the enemy down.
Most times, providing opportunity requires you to have insight into what your team and the individual heroes can do. If you have an Ursa, getting wards around Roshan is making it safer for him to commit to sneaking the Rosh. If you have a fat Storm, having wards in the enemy woods will greatly increase his ability to take out enemy supports and cores. Figuring out how to best enable your team to do better is a great way to increase your winrate as a support. You are not supposed to carry the game directly, but rather indirectly, and this is done by providing opportunities.
Final Words
Taking on the "mid and endgame" has been a huge challenge as a writer. At this point every game has evolved into something unique, which means very little concrete can be said in this article. For that reason I tried to be as abstract as possible, while still providing actual knowledge to the reader. What you should take away from this guide is that to improve you have to think about every small and big decision, and have the will to try something new if you think there's a chance it will work.
If there are any situations, cases or topics that you think i missed, feel free to tell me and I might make a part 2. There has been a lot of content cut from the article, but lastly to further elaborate on my points Ii have included some short videos where I go through some of the thoughts you should have while playing support. This is a new concept I'm trying out, so I appreciate feedback on that part as well.
Follow me
Tonight I will be
streaming on twitch starting at 20:00 CET
, so come by and ask me questions about the article, or supporting in general. If you want to follow my latest guides I also suggest you follow me on twitter. All the links you need can be found below. Any critique is well appreciated.