After the shockers of the previous day, the single-elimination bracket mercilessly marched on, eliminating another 4 challengers today. Among them THE favorites to take it home left us, as Virtus.Pro was sent packing by hometown heroes Evil Geniuses. But not only for the CIS hopefuls was it the end of the route. Warriors Gaming Unity were also unable to continue their cinderella story as they fell to the grizzled major veterans of OG. In the following clash between fan favorites DC and NP, the TI silver medalists ran a clinic all over the Canadians and sent them home as well. In our final Quarterfinal Ad Finem clinched the last spot in the semis throughout a hard fought series against LFY, looking ready to make it all the way to the top.
Virtus.Pro vs. Evil Geniuses
This was probably the series people were looking forward to the most as the NA's best was scheduled to clash with the overwhelming favorites Virtus.Pro, representing the CIS scene's resurrection. Starting from the first game from the draft it was already obvious that EG had a clear plan and was sticking to it. Drawing heavily from what iG.V had shown in their previous encounter with Virtus.Pro, Cr1t- refined the strategies and drafts employed by the Chinese to a frightening degree. Dominating VP with crisp rotations, superior vision and their high individual skill, EG forced out the GG just under 20 minutes in a show of dominance.
With elimination now on the line, VP decided to bring out the big guns and drafted a highly unconventional lineup including a Bloodseeker, backed by a Sniper and a Doom. Catching this curveball proved to be well within EG's capabilities however and they answered just in kind, with Test of Faith, combined with Disruption being more than enough to deal with Bloodseeker's Rupture. Although slightly disadvantaged in the draft and the resulting early game VP still managed to hold on against EG, outplaying them in a couple key teamfights to not only even the playing field but also claim a barracks advantage. As the game stretched into a slugfest both sides dug in their heels for the extreme lategame and the additional pressure began to show as both sides had some sloppy plays, resulting in a constant back and forth. In the end however it was EG's adaptability that won out over VP, as a key ward scouted out No[o]ne's Divine Rapier purchase. Quickly exchanging his Radiance for a Blademail, SumaiL's Alchemist managed to surprise the Sniper and EG took the win in a hard fought game 2, eliminating the favorite and CIS hope from the competition.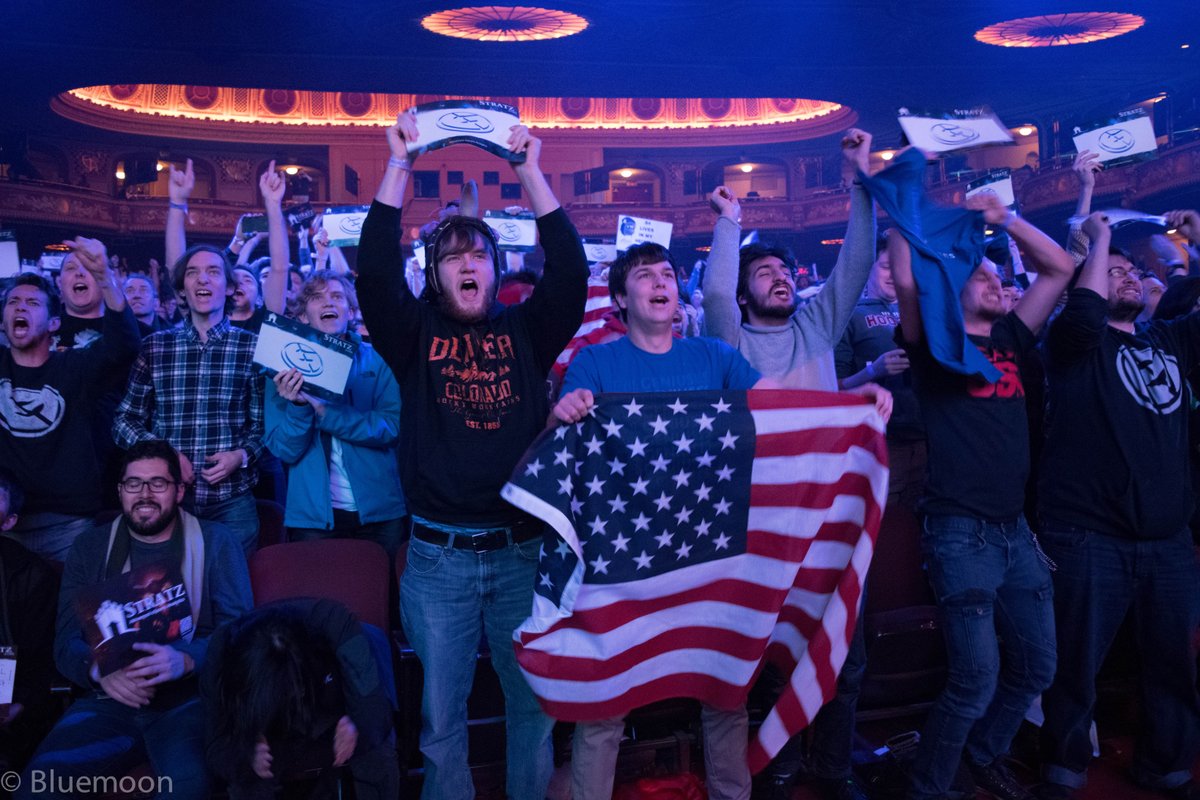 The crowd goes wild as EG defeat VP
While we should not take anything away from EG's stunning performance, they profited hugely from VP's earlier encounter with iG.V as it gave them a ready blueprint in stopping the polar bear's rampage in the quarterfinals. For VP this loss must be a crushing disappointment after all the momentum they had coming into Boston, nevertheless we should keep in mind the ruthless nature of a single-elimination bracket before making hasty judgement that they were "overhyped". It is hard to say how far VP could have gone in the "traditional" double elimination format, but losing out to EG is nothing to be ashamed of, and this iteration of VP certainly has the potential to take home a Major. Maybe Kiev will prove to be better scenery for Solo's team.
OG vs. WarriorsGaming.Unity
In our second series of the day we had the Major veterans of OG facing off against one of the surprises of the tournament: Warriors Gaming Unity. In stark contrast to the first series of the day, most probably disregarded WGU as a serious contender and congratulated OG on a free ticket to the semifinals. The Malaysians from WGU however had come to play and show that they were rightfully here and not just a quirk of the Boston Major's format.
Just as they had done against compLexity the match before they came out guns blazing with a laning-focused draft and accumulated a scary advantage in a short time. Schooling on the European stars with a standout performance by Ah Fu's Earth Spirit, WGU looked just about to roll over OG, but Ana's Invoker and N0tail's Morph repeatedly managed to stall out the game by splitting the map, giving OG some much needed time to recuperate. Relentlessly WGU continued to throw themselves at OG eager to close it out only to be repelled time after time. On the back of insane teamfight coordination, saving teammates that really should have died again and again, the Malaysians finally managed to break a OG that had been slowly clawing their way back into the game and secured a 1:0 lead, shocking everyone.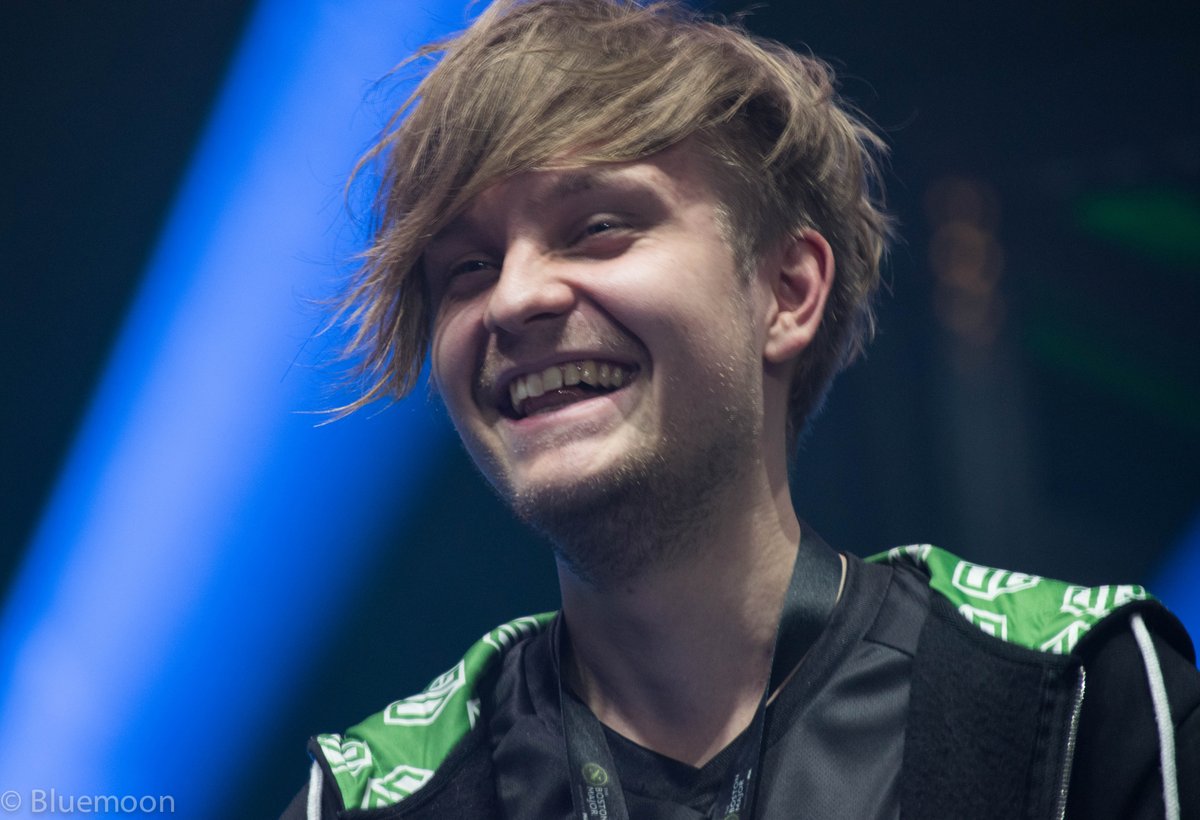 Jerax showed off some great plays in OG's series vs. WGU
Having shown off their claws, it seemed as we might have had a really great series on our hands but unfortunately for the SEA-representatives games 2 and 3 did not pan out like that at all. Unable to secure the early advantage they are used to as OG adapted to WGU's aggression in game 2, WGU crumbled under the pressure. Unable to defend against the two-punch of a farmed Alch and Sven the Malaysians conceded the game and got ready for the decider. Digging deep they pulled out a Pugna pocket strategy to finish the game before OG came online on it's cores, but unable to secure a large enough advantage to end the game early enough it fell flat and the last SEA hope was swept from the field.
Digital Chaos vs. Team NP
Yet another highly sought after matchup awaited us on Day 3 in Boston as fan favorites Digital Chaos and NP prepared to go toe to toe against each other to secure a spot in the top 4. The resulting games of this clash were however quite the disappointment.
Throughout the series NP looked outclassed as the runner-ups from Seattle were much more than EternaLEnVy's squad could handle. Drafting a classic Drow lineup for the first game, NP was unable to secure any kind of early game advantage, instead they took beating after beating while Resolut1on's Naga quietly farmed away in peace. Playing 4on5 for the majority of the game did not hinder DC at all as they choked out NP in a very convincing fashion.
It would be stereotypical of NP's much beloved Anime's to now catch a second wind at their point of despair, but to the Canadians' fans chagrin the real world is a more cruel place.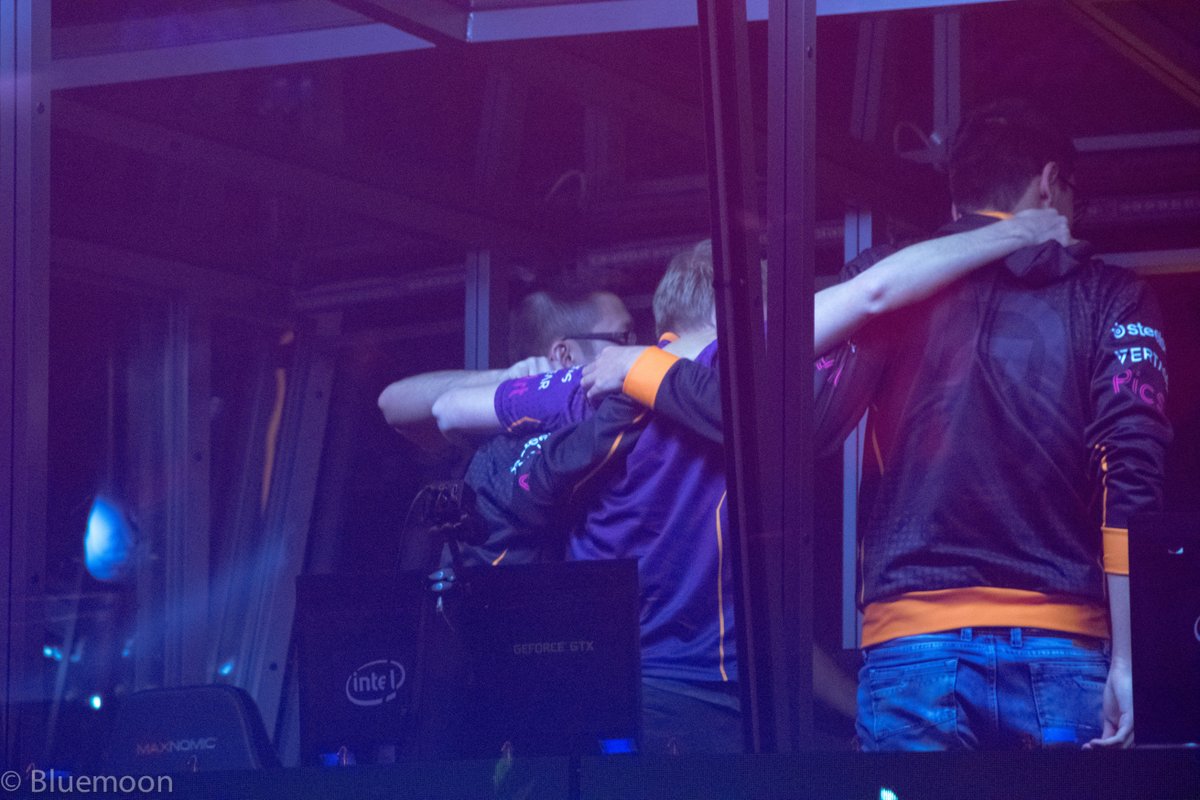 Teamwork once again prevails.
Having barely recovered from the first game, the second game proved to be even worse for NP. Losing each and every lane to DC's ruthless rotations NP collapsed under the pressure and were sent home on an embarrassing note, getting destroyed 4-20 in kills within 22 minutes. Just to rub their total defeat in even harder, Resolution had not died once throughout the entire series, going a combined 6-0-19 in KDA..
Ad Finem vs. LGD Forever Young
The final matchup of the day saw 2 teams that not many had foreseen to be within the Top 8 at all. On one hand Ad Finem, true underdogs coming into Boston and on the other hand a LGD.FY squad plagued by visa-issues. Both teams had risen to the occasion by dispatching of their first round opponents in stunning upsets as they had eliminated Newbee and LGD respectively. Now they would clash for the final semifinal spot and it would prove to be just as explosive as their previous matches were.
The first game of the series saw both teams grabbing signature heroes and running each team's tried and tested strategies in an all-out brawl to set the tempo of the match. Favoring a heavy pick-off oriented lineup with a Morphling at it's core, the Greeks managed to heavily disrupt the more teamfight-oriented LGD.FY squad, stalling and preventing the inevitable five-manning that LGD.FY had in mind until Madara's Morphling was ready to go. Constantly on the backfoot, Xiao8's team saw themselves overwhelmed by the pressure and folded to the almost maxed-out Morphling just before the 40 minute mark.
Seeing the apparent failure of his standard tactics the Director revised the script for the second game and decided to let Ad Finem have a taste of their own medicine. Drafting a much more aggressive lineup, LGD.FY unleashed a veritable barrage of attacks against Ad Finem who had found themselves with an Alchemist-centric draft suddenly desperate to stall for time and stick together in order to make their cooldown-reliant teamfight work. The Chinese, however, would have none of it and put on a clinic, not only shutting down the Alchemist repeatedly but also by constantly looking for pickoffs across the entire map. Unable to mount a coherent defense the Greeks had to fold once END's Terrorblade, who had been mostly farming until then, joined the fights. The strength of his illusions forced Ad Finem to use their ultimates in a staggered fashion, always unable to actually win the fight and secure key kills.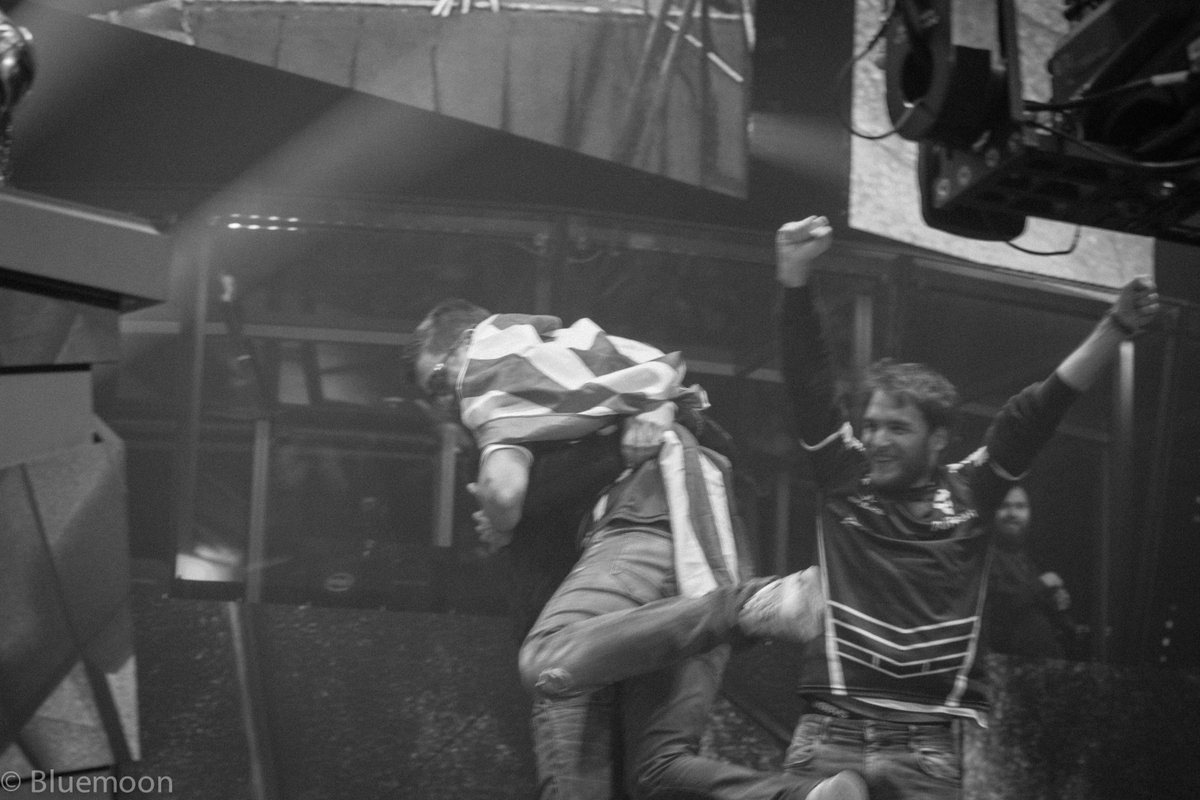 How far can Ad Finem go?
Game 3 was undoubtedly the highlight of the series as both sides geared up for the decider. Initially it looked like LGD.FY had the dream start to close out the series rather one-sidedly as the early engagements all went their way. This time around however Ad Finem rallied and SssSpartan and Maybe Next Time made sure to regain the initiative via a couple of key ganks, slowing down Super's Alchemist as well as the key blink timings of LGD.FY's Bat and Sandking significantly. Taking it further the Greeks also maintained a tight control on the Roshan pit, preventing END's Ursa from snowballing too hard. Securing themselves a fragile advantage into the midgame, especially as they began to claim more and more mapcontrol. LGD.FY was far from done however. Mounting inspired defense after defense they repelled Ad Finem and stretched out the game towards the later stages. While technically ahead for the majority of the time, Ad Finem never looked to be safely in control, as Xiao8's squad was always just one or two successful teamfights behind to regain their lost ground, managing to trade evenly with Ad Finem.
Breaking the deadlock through a chain of insane teamfights the Greeks finally managed to break down the "Great Wall of China" and secured themselves a place among the final four, sending LGD.FY home.
Miraculously enough, Ad Finem has made it through to the last day of competition at Boston. Along the way, they have shown us not only their superb skills, but also their perseverance, their resilience under pressure, and their raw emotion. The surprise of the tournament so far, they have shown that they might just have it in them to take it all the way "towards the end".
Recommended Games
Writers ShiaoPi
Editors OmniEulogy
Photography Bluemoon
Graphics Nixer