Digital Chaos vs Faceless
The first series of the day was a rematch of The Summit 6' Losers' Round 1, in which DC took the series 2-1 against the SEA squad. Fate decided that these two teams had to meet again at the Wang Theater in similar circumstances; the one who loses must say good-bye to the Eaglesong.
After a two very different runs at the group stage, Faceless looked drastically weaker compared to their showing in sunny California. On the other hand, DC looked stronger than what had been anticipated by most of the scene. The contrast of these teams doesn't stop there: DC's team cohesion and solid shot-calling juxtaposed Faceless' chaotic movement and questionable decision making.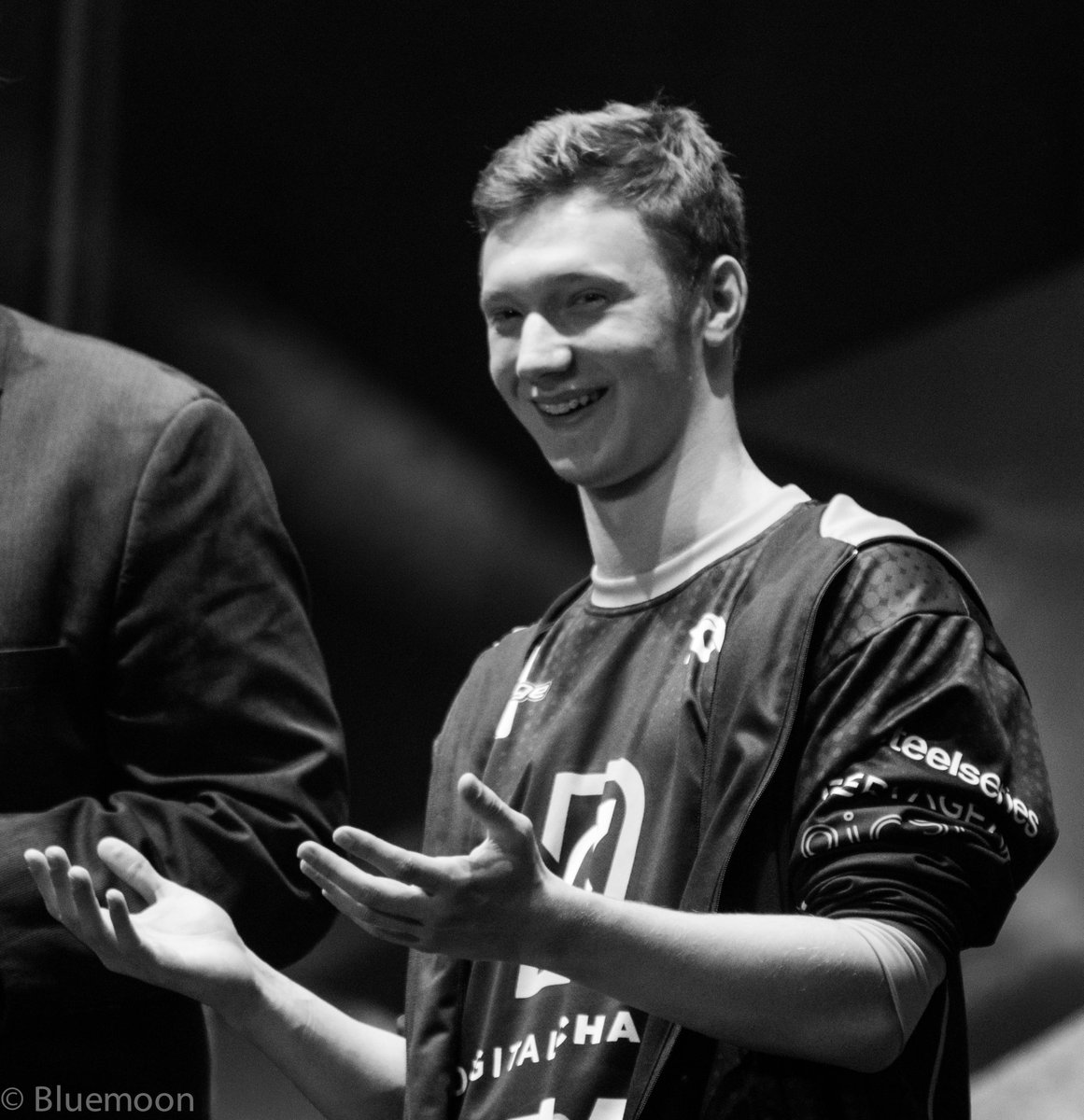 DC continues to be all smiles
These differences were clear through both matches, especially during game 1, in which - after a crucial team fight that Faceless managed to win - the DC squad decided to push high-ground as soon as their heroes respawned, noticing the opening that Faceless left open by using all their ultimates in that fight. Comparing that to the iceiceice misplays in game 1 - or the very evident hesitation from Faceless during game 2 - shows that cohesion, coordination and communication are fundamental skills that don't necessarily originate from multiple victories or winning streaks. We might call them the big three "C" of Dota.
DC takes the series 2-0 with some great drafting and shotcalling, while Faceless progressive deterioration took them out of the Major without winning a single game. They have only won 2 out of their 12 last matches.
EHOME vs NP
A very old-school organization faces one of the newest rosters in the competitive scene. The teams already met before at the Northern Arena Invitational, where NP grabbed the victory. Most of the expectations were on whether Envy was going to baffle some scientists or not, because EHOME had not really shown the level of a directly-invited team yet.
This was the very first series of the Main Event to go the full distance of three matches, thanks to the first game being a great demonstration of perfect draft execution by EHOME. With a very uncommon mid Lycan for Sylar, the Chinese squad destroyed NP. But if there's something that an anime protagonist tends to have, it is a lot of resilience: NP came back strong and proved that they are indeed one of the best teams of Northern America, showing that their opponents' usual respect bans are due to their huge capacity to make game-winning plays. Envy's Mirana, Aui's Naga Siren, Rose's Warlock and SVG's Sand King will probably be targets of further bans or block-picks in the upcoming matches.
The score is 2-1 favoring NP, the crowd goes wild and even if it's not Canada, NP can definitely feel at home in their neighbor's lawn.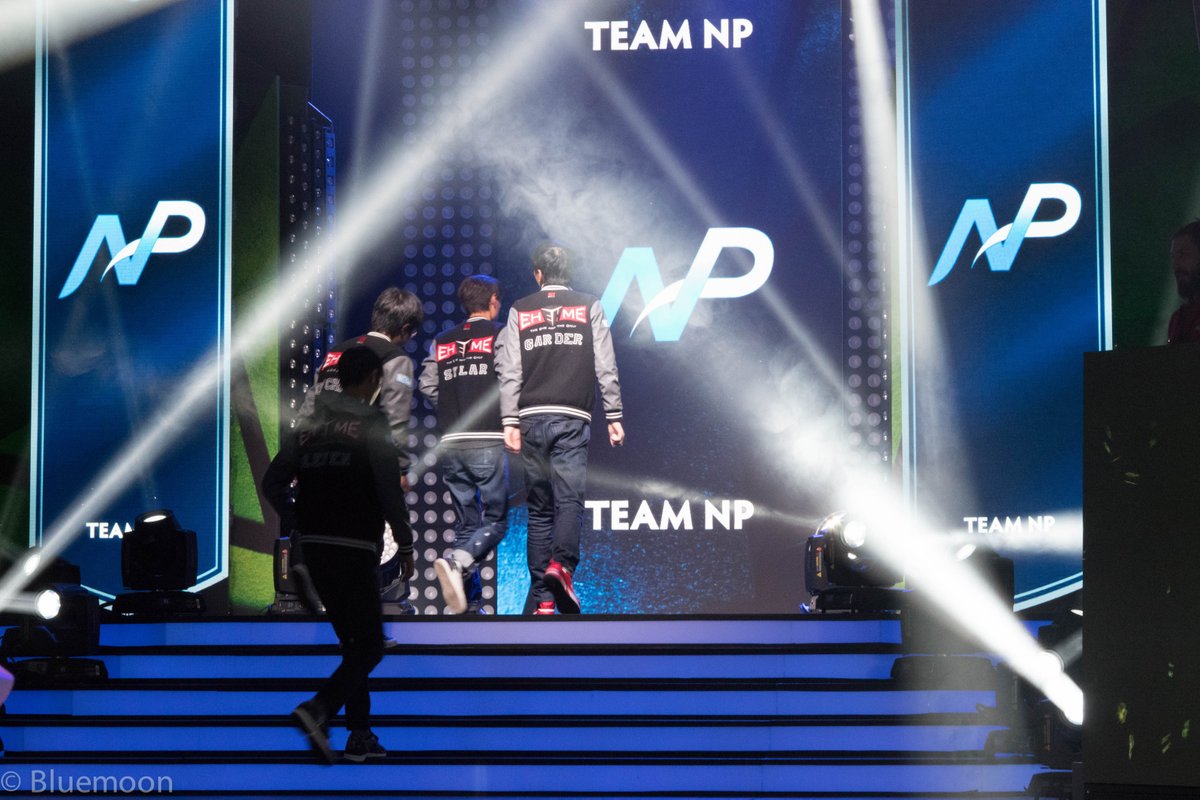 EHOME walks off stage after falling to the deadly wombo-combo from Team NP
Ad Finem vs Newbee
In another contrasting matchup, we saw an organization put together a TI-winning team face a newcomer to the world stage. The Greek squad arrived to their first Major by going through the EU qualifiers and upsetting quite a few teams on the way. While they might have lost some of that momentum, they surely didn't lose the force of will that brought them to the Major.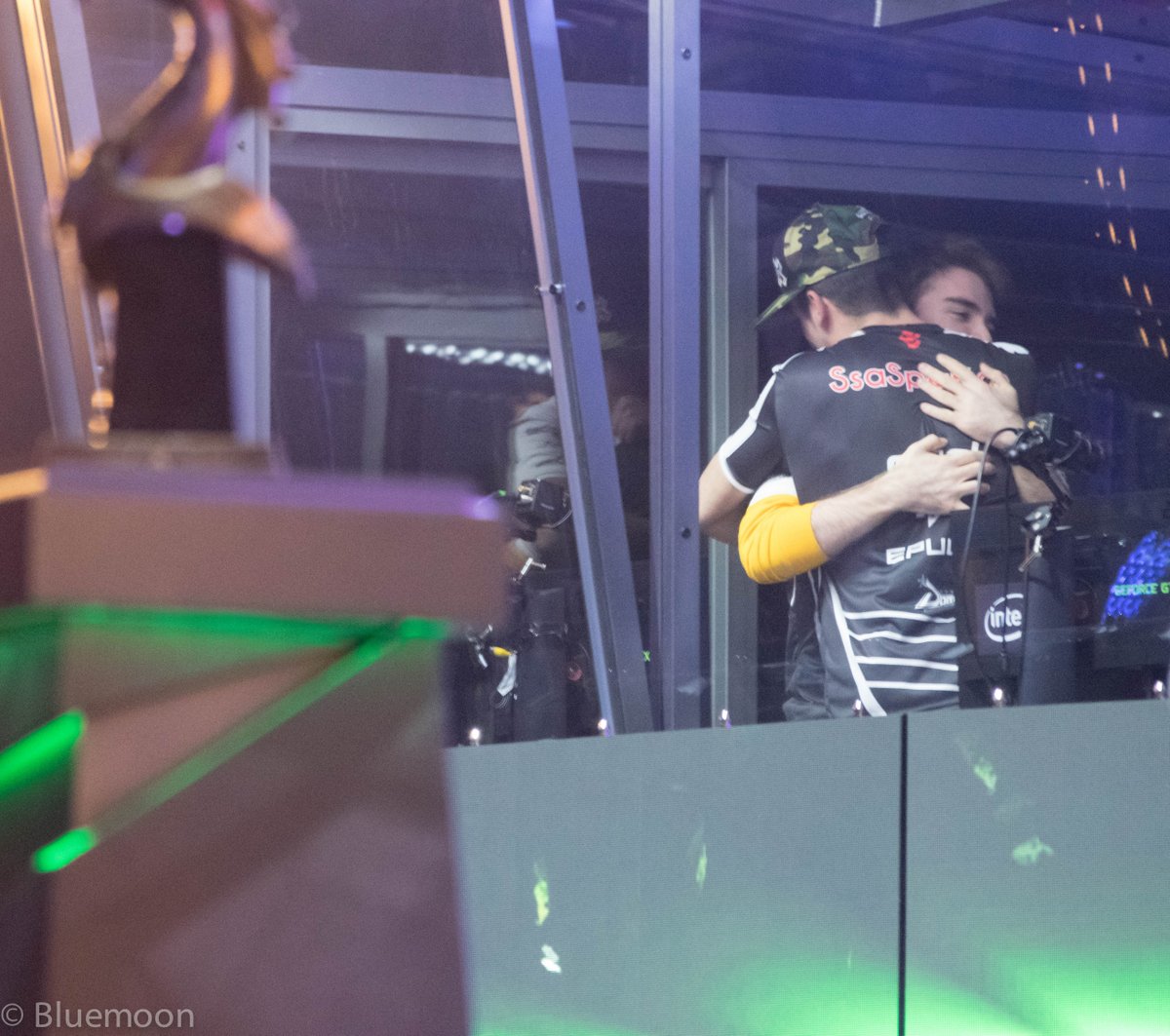 Ad Finem are not scared to show their emotions
Most teams in the position of Ad Finem likely would have collapsed after the first game on the series, in which Sccc's Overpower Demoralizer went 10-0-5 and completely destroyed Ad Finem's opposition. But the Greeks were not going to give up that easily and came back with some fashion in game 2, which displayed an exceptional showing of Madara on his overfarmed Morphling. With the crowd being behind the underdogs, a third match was needed to determine if the new European flagship had what it takes to overcome one of the toughest squads of China.
And it happened.
The third game started amazingly well for Ad Finem and actually never looked like they could lose it. Again, a great performance from MaybeNextTime, Spartan, Madara – well actually the whole squad – allowed Ad Finem to overrun Newbee with a farmed Alchemist and Weaver. China loses yet another representative to a team coming from the qualifiers, leaving only one of LGD's squad as the last hope of the CN region.
LGD vs LGD FY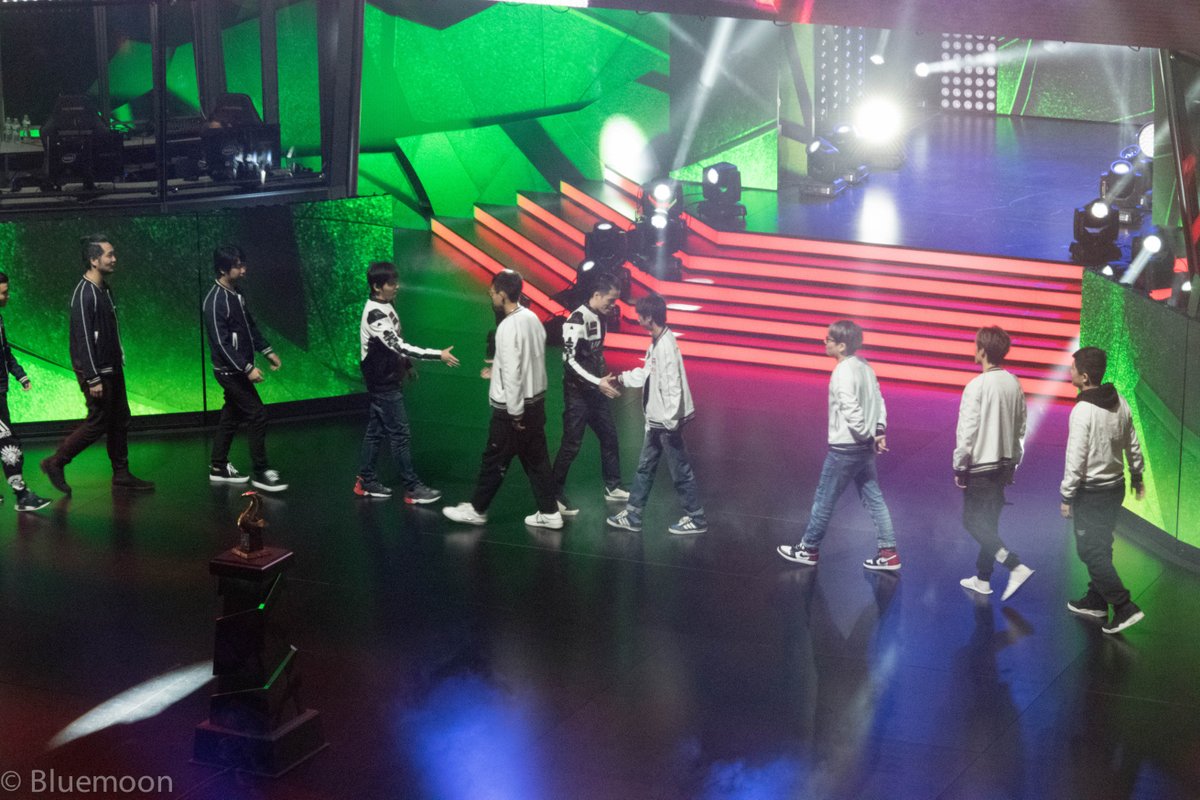 Players shake hand before they're forced to fight their own.
Most people would have easily given this series to the LGD "main" squad, but as Napoleon once said: "You must not fight too often with one enemy, or you will teach him all your art of war". Not only knowing their foes was an advantage for Forever Young – the same can be said of LGD – but additionally, one should never underestimate a team led by the legendary xiao8.
The first match was a demonstration of composure from Forever Young. In the early and mid-game, the match was pretty even in terms of kills and net worth, but after some crucial fights in the Radiant's jungle, LGD pulled ahead and snowballed into FY's bottom barracks. However, the cost of getting the melee barracks was high for LGD as they lost Maybe's Shadow Fiend with the Aegis. This allowed FY to repel the aggression of their "big brother". After that, no team fight went in favor of LGD again and with some amazing pick-offs coming from xiao8's Batrider, Forever Young took game 1.
Not learning their lesson, LGD allowed Xiao8 to grab his Batrider again. This time, there was no need to keep their composure: LGD's secondary squad proved why they earned their spot through qualifiers as they crushed LGD from the beginning to the end of the match.
A team led by xiao8 is, yet again, the last hope of China. The story of the little great "Captain China", it is still being written… and it looks like there are yet many empty pages to fill.
Recommended Games
Writers uberxd
Editors clubfan
Photography bluemoon
Graphics nixer