It's been over a half-year since CDEC burst onto the international scene and took second place at The International 5. Unfortunately time has not been kind to CDEC, teams now know the way CDEC likes to play and they, in turn, have not received the friendliest patches from Icefrog. While some teams have been rejuvenated by 6.86c, CDEC is one that has had mediocrity loom over their heads.
At World Cyber Arena 2015, CDEC was knocked out 1-2 against the eventual tournament winners, Alliance. Though it's no shame to lose to the tournament winners, CDEC looked lackluster in the group stages against Filipino teams and the ailing Invictus Gaming and barely pulled to the first position of their group. CDEC also bombed out of the Mars Dota League Chinese Qualifier, casting a lot of shade on their current form as perhaps the worst roster under the name of CDEC. Contrast these to their fifth/sixth place at Frankfurt in which they were not one of the strongest teams at the event, but were at very least quite close to being one.
Not all news is so bad for CDEC; one facet being that they have played very few games since WCA and another being that the team easily won ECL 2015 Autumn, a league for the non-premier Chinese teams. But instead of those local teams, they will be facing the world's best at The Shanghai Major and to fare well they must figure out how to make their current strengths even stronger in this patch, or else we might be bidding farewell to the current CDEC roster.
Gameplay
During most of 2015, CDEC was known for their clean cut aggression and understanding of heroes that put pressure on the enemy as well as gave trouble to splitpushers. As one of the teams that epitomized 6.84 and 6.85's style, they preferred to play five man snowball lineups in order to capitalize on the heroes they played to take advantageous teamfights and objectives.
By now many of CDEC's mainstay heroes have been nerfed and CDEC has had to draw up new strategies in 6.86c. Winter Wyvern, Tusk, Gyrocopter, and Queen of Pain have not fared well in the current meta and CDEC members have turned to other heroes to retain some of the same style, but with Agressif having a more varied and harder type of carry pool. In other words, CDEC has shifted their style to be a 4 protect 1, a bit like LGD's current style now with Sylar.
Unfortunately, CDEC's hero pool has not greatly adapted to the meta. They have trouble playing with or against a number of key heroes of the meta (or are untested), crippling the team all too much. Some of these heroes include Invoker and Lone Druid and to a lesser extent Chen, Terrorblade, Morphling, and Spectre, as well as others, but it's difficult to judge due to the limited number of games they've played since WCA.
| Player | K/D/A | Team Gold | Most Played |
| --- | --- | --- | --- |
| Agressif | 4.0/3.6/8.7 | 28% | |
| Garder | 3.0/3.2/9.7 | 14% | |
| Q | 2.8/4.0/9.0 | 14% | |
| ShiKi | 5.6/3.0/7.3 | 24% | |
| xZ | 2.8/3.9/9.7 | 20% | |
Players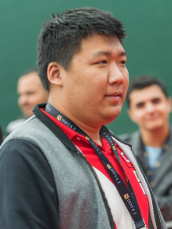 Agressif has been expanding his hero pool with limited success, though some of the poor performances can be attributed to CDEC's ongoing slump. Along with his standard pool of Gyrocopter, Juggernaut, and Ember, Agressif has experimented with illusion heroes like Terrorblade and Morphling. It's difficult to say what other heroes that CDEC would draft for him, but poor performances from Agressif himself are uncommon.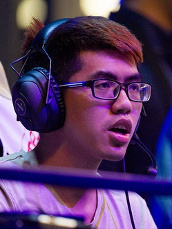 ShiKi is one of the players that has had to reinvent himself at the midlane due to his limited hero pool, much like Evil Geniuses' Sumail, except that ShiKi has had much poorer performances. CDEC has been drafting him tanky heroes more often such as Dragon Knight and Viper on top of his current pool of Lina, Templar Assassin. Shiki thus far has had little or no success with Invoker, Razor, and Outworld Devourer, a bad sign for CDEC's future success in 6.86c given how important Shiki is in CDEC's expected snowball gameplans.

Xz's playstyle of playing generously for his team is a reflection of his hero pool and CDEC's playstyle, much like LGD's Rotk. He often plays utility heroes that help disable the other team for ganks and teamfights, such as Dark Seer, Batrider, and previously Tusk. When he does play Nature's Prophet and Broodmother, he does it to control the map and set up ganks for his team rather than to splitpush. While this can work often, spectators have also seen that playing greedily can work even better this patch.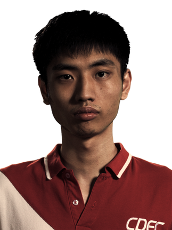 Garder is perhaps one of the bright spots of CDEC lately because he plays one of the gold nuggets of the patch, the "hero" named Earth Spirit. But otherwise, his hero pool is a mixed bag. Spirit Breaker had success early on in the patch, but after a few losses has disappeared from recent games. Other common heroes are Tusk and Undying, also his old bread and butter from previous patches. All of these heroes love early and midgame aggression, unsurprising considering CDEC's style.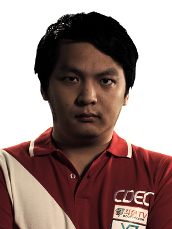 In the past as captain of CDEC, Q often played heroes that enabled his team to be aggressive and put pressure on the enemy team, such as Silencer or Skywrath Mage But this patch, his go-to hero Winter Wyvern has changed and he has had to try a number of different selections in his games. He has played a plethora of heroes this version but the only one stands out with any reasonable is Visage.
How to Beat - CDEC
CDEC's struggles with their weaknesses have been documented greatly in their recent games.
Their first weakness is their limited hero pool. As stated earlier, they have been shown to be weak on many important heroes of this patch like Invoker and Chen. This weakness can be used to exploit CDEC's bans and picks, forcing them to ban heroes they cannot play, pick heroes they cannot play, and heroes that can be countered through the draft. Ultimately, CDEC's weakness in their draft will be utterly crippling for them as they inevitably need to face teams that are fluent in the current meta.
CDEC's second weakness is that the team's style of play focuses on the midgame and snowballing off of it. With this knowledge in mind, opposing teams can know what CDEC will draft and how they will use it, and then make adjustments to their game. For example, if CDEC draft Nature's Prophet, the other team will know that CDEC do not really like using Prophet to split push all game with Aghanims and Octarine, but rather contribute to ganks and fights with Drums and a Necronomicon. If CDEC's snowball is prevented and the opposing team has better lategame and splitpush, CDEC has been shown to have a hard time dealing with them.