What is professionalism?
In my eyes, professionalism is doing justice to your industry; being a professional means conducting yourself in a manner that shows respect for both the people you work with and those watching in the stands and at home.
Dota is a sport birthed from its community. Whether it's players interacting with fans on their streams, or professionals playing side by side with fans at big events like The International, Dota has a long history of community involvement and interaction between personalities and their fans. The rich culture and history of gaming put esports in a unique place in both my heart and the sporting industry; this gives Dota a more personal feel at times, where the visceral connection between caster, player and viewer offers us an experience which is true to Dota's roots and something you will not find in traditional sports.
In its fledgling position relative to traditional sports, it is easy to see how reliant professional Dota can be on community support. Take crowdfunding from the International, for example, a testimony not only to the reliance but also the strength Dota gains from its dedicated community. However, as Dota poises itself on the global stage, with big events and even bigger prize pools up for grabs, the cultural dynamic of Dota is complicated by the incursion of new sponsors and new obligations. Although the success of tournaments like TI has mostly the community to thank, the overall stability of the scene is far less reliant on the community nowadays than it once was, and as such, consideration for public opinion is beginning to move into the margins.
It is a reality in esports today that different personalities exhibit completely different levels of professionalism...
...and care for public opinion. Much of the community, myself included, can find this frustrating and even confusing at times. Regardless of what the community expects, however, different personalities have very different priorities. While some need to maintain a professional image just to survive in the scene, others have completely different priorities, which seemingly allow them to act however they want. It takes an understanding of these priorities to really understand what it means to be a professional in esports today. Through exploring the different roles of personalities in professional Dota, I hope to point out the feats the community has achieved in improving professionalism, as well as the challenges we face as esports grow. By focusing on the priorities of each role in esports it is easy to see where problems arise, so that we can, as a community, galvanise ourselves against them.
The Players
Managing players is a nightmare. Anyone who follows mainstream sports knows the players always cause the most drama, from bar fights to doping scandals- top tier players come with top tier baggage. Dota players, in comparison to mainstream athletes, are actually quite tame. However, Dota's very involved community means that any kind of drama spreads like wildfire. Those who hold players to possibly unrealistic standards can oftentimes blow things so far out of proportion that it can demonise a player for what was simply an emotional outburst, no worse than any angry tweet or bad mannered comment from a player in any other sport.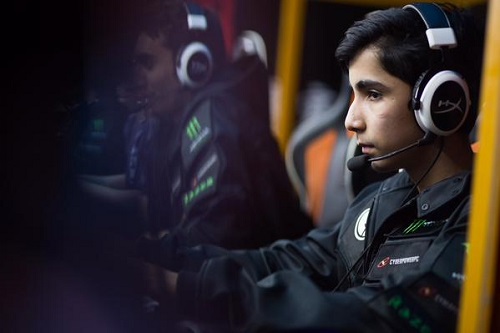 The case of young blood
A very good example of this phenomenon is reddit's reaction to the immature and offensive behaviour of newcomer Suma1l when he was streaming back in March. Particularly on reddit, many called for action to be taken against him for being a terrible role model to the new generation of Dota players, which inevitably led to discussion about the behaviour of other players such as ppd and Arteezy. Somehow, everyone seemed to overlook the fact that Suma1l is 15 years old. He's just a kid, and honestly, I doubt anyone at that age, with that much fame already, would act any differently. Suffice to say in the grand scheme of things, a teenager yelling at strangers on the internet is hardly a scandal compared to many of the past transgressions of players in mainstream sports.
More importantly however, the question was raised as to why EG did not have the foresight to ensure Suma1l was properly briefed on what he could and couldn't do on stream as a representative of EG; surely antics such as this would be bad for business. Suma1l's lack of an "EG filter" continue today; a thoughtless tweet after EG's TI victory put a disrespectful tone on a strong TI finish. Suma1l's history as a player shows that EG's priorities as a team are far less concerned with the community than the fans would like. As such, there is very little point in lashing out at players for bad behaviour because until players such as Suma1l are incentivised by their contract holders, they are unlikely to change.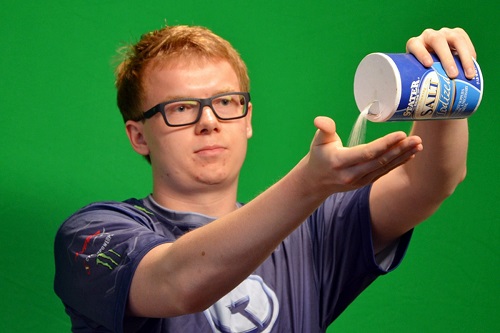 The case of PPD salt
Perhaps a more justified community reaction was to ppd's comments towards players of Pain Gaming during the joinDota MLG Pro League (you can find that
here
). Most believed that regardless of the situation or potential justifications, the comments were incredibly disrespectful, and clearly violated the rules of the league. ppd has yet to be punished for his actions.
A big difference between competitive Dota and other competitive sports is that other sports have tribunals and strictly enforced rules, where players are punished for their transgressions. I find it strange that so much attention was given to demonising ppd himself, when the problem actually lies in the way the tournament was run and how rules are enforced. One would think that it would be far more effective, to properly run tournaments and deter infringements by imposing punishments and fines than it is to rely on the community to chastise players for being unsportsmanlike. Relying on the community to moderate behaviour in tournaments can be biased, is inconsistent, and is completely unregulated. Once again, when it comes to sportsmanlike behaviour, there's no incentive for players to remain professional or for teams and organisations to sanction players for bad behaviour, and this is a problem which is not easily remedied.
On the topic of tournament conduct, this is where difference in standards of professionalism begins to come into play. Although perfect conduct from players is not expected in our industry, the same is not true for tournaments. While players may be forgiven for their occasional outbursts, sloppy tournament organisation, unprofessional presentation or insufficient enforcement of rules is simply not acceptable. Frustration at tournaments may in fact be the driving force behind player outbursts at times, so maintaining high quality tournaments is in everyone's best interests. The majority of complaints from players and spectators alike seem to revolve around inconsistency. When tournaments are not on the same page with conduct policies, someone is bound to complain. Creating consistency between tournaments is the number one way that tournaments can step up their professionalism, and decrease both the amount of complaints and stress on players and organisers.
In the example above, the new Starladder are considering changing their rules on the involvement coaches are allowed to have during games. Although the Twitter discussion revolved around how Dota compares to other sports in terms of coach involvement, this is beside the point. Many sports differ in the amount of involvement coaches are allowed to have during games. But no matter the amount of coach involvement allowed, it is important that tournaments are conducted consistently. There is no reason why Dota can't establish general rules of conduct to dictate what permissions coaches have. In fact, a unified system would solve many controversies tournaments have caused in past such as when pauses are allowed and for how long, punishments for tardiness, etc.
This is one of the reasons I believe that the greater Valve involvement in the yearly rotation of tournaments is important for the longer term prosperity of Dota, as added stability and consistency will go a long way in providing better conditions for players, viewers, and for our public image. It seems at least, that tournaments do pay attention to the details to keep both players and viewers happy. If you compare EternalEnvy's recent tournament blogs to his earlier ones for example, you can see that many of the issues players have complained about in past are remedied in more recent tournaments. And with the production value and content consistently improving, viewer satisfaction appears to be on the rise also.
The Yearly Shuffle Drama
Like Clockwerk, the post-International roster shuffles came and went, and with Valve's tight schedule for Majors, the drama was worse than ever. Never is the lack of professionalism between players, managers and organisations more apparent than this yearly social media disaster. There have been tweets made, speculations had, and many players have voiced their opinions.
The problem is not that players are giving their thoughts, or that new rosters are being shared- generally transparency in esports is to be encouraged. The problem is that there are no rules and no common practice for players, managers or organisations to channel their communication to the public. Whereas Kuroky posted his thoughts on a German forum, Zai turned to Liquiddota. Players such as EternalEnvy used ask.fm, while players such as Arteezy chose their streams to give commentary. All with no managerial filter, all with no moderation from the organisations these players represent. It is truly madness.
No one can blame the community for sinking their teeth into juicy gossip, but this kind of yearly fallout should be very worrying, because it shows the lack of concern that the organisations have for communication with the community. And if this is the way organisations conduct themselves during the biggest shuffle period of the year, image the lack of daily support and direction players receive on how to interact with the public.
A model we can all be proud of
Being a professional player is a great
opportunity
for players to be good role models of sportsmanship and professionalism, and I'm disappointed when I see that opportunity go to waste. A great contrast that exemplifies this is Aui_2000. Aui's professionalism is apparent in his interaction with other players in the public eye; for example, his 'Reflections' interview with Thorin, where even after getting kicked from EG after winning The International, he refused to be anything but humble and retrospective. Character like this is hard to come by, and you can see from the backlash at Aui's removal from EG that the community values integrity. Foremost, Aui shows genuine care for the community by positively involving himself, providing free replay analysis and Q&A with the community. Although I don't expect every professional to be like Aui_2000, professionals who involve themselves positively in the community really show the strength we have as a community to promote the health and the prosperity of the game. It promotes transparency and builds a positive relationship between players and the community which facilitates professionalism from players as well as patience and respect from the community.
In the ideal world, all players would conduct themselves in a professional way. They would moderate the way they interact as colleagues, as well as what they say and do on social media. Right now, players have no incentive other than their own moral convictions to do so. Although we can hold players accountable for their individual actions just like anyone else, if we as a community want the standard of professionalism of players to be raised across the board, berating players individually is not the way to go about it. Regardless of who you are, if you need to act a certain way just to survive, it will become a priority. So if the community wants professionalism to become a priority to players, our attentions should be directed towards the relationship players have with organisations and their sponsors, rather than some thoughtless tweet they just posted.
The Organizers
When players act out publicly, our eyes should turn to the organisations to ask why players are not being punished for their transgressions. Why are there not stricter rules on what a player can and can't say publicly, you might ask? Why do young and impressionable players such as Suma1l seem to have no media training? Why is there no Twitter policy?
As esports grows, so too are the powerhouse gaming organisations rising; organisations such as Evil Geniuses and Na`Vi are becoming household names, and not just in Dota. With big organisations come big sponsors and big money. Sponsors such as Monster Energy are goliaths of the endorsement industry, and companies like this fuel the organisations which pay players to do what they love. Needless to say, organisations have huge obligations to their sponsors, which require them foremost to advertise their brand. In a sense, organisations can be thought of more as an advertising platform for sponsors than a management platform for players. This causes a shift in priorities, where reinforcing a completely positive or professional image for a player may not in fact be in the best interest of the sponsors; as to a large extend, exposure is more important than good or bad press.
http://ask.fm/CharlieCYang/answer/126747476399
Take this response by EG's team manager Charlie Yang, after the aforementioned ppd and Suma1l drama. I like Charlie- he manages the best team in the world in style, and isn't afraid to tell it like it is. But it is very clear even from this response where the loyalties of EG as an organisation lie in terms of professional conduct. Organisations like EG are much more concerned with creating successful teams and exposing their brand than they are with the conduct of the players on their team. You would think that EG as a tier one team have the advantage of being able to focus more on the success of the players, since a high placing such as at this year's TI means a large profit for the organisation; however, successful teams like EG attract more sponsor investment, and in turn, high expectations of brand exposure. Non-tier one teams often make all of their revenue from sponsors and so too are far more concerned with their exposure of their sponsors than the performance or conduct of their players. It is this inescapable reality which is distorting the standards of professionalism for players compared to other personalities in professional Dota.
Now on top of this, factor in the global nature of esports. In traditional sports, teams generate large revenue from the support of the fans in their region or city. As such the team's brand holds much more importance, where merchandise and team support from fans in the region constitute a large chunk of the team's income, and as serves as an incentive for teams to keep their players in line. Many esports organisations, however, are competing for fans across many different countries and continents. As such, simply having greater exposure is far more important than the integrity of the team brand, and again some drama around players is actually good for exposure.
The Casters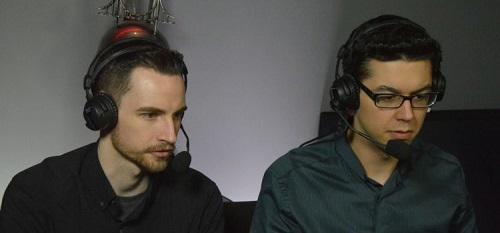 Without a doubt, casters have the most difficult job in esports. Many factors compound to create a great deal of pressure on casters, such that only the best will thrive. First and foremost, casters have the most brutal schedules. Take a caster like Durka, for example, who commentated endless hours of Dota in recent months while other joinDota staff were overseas at various events. Whereas many players may also invest just as many hours playing the game as such casters spend casting, the difference is that our tireless casters do all of this in the public eye. The top-notch understanding of the game and the teams provided by the best casters comes from research in their downtime, as if being scrutinised for hours by the public wasn't enough.
When our players complain in blog posts, the community discussion is rife with controversy. Casters' complaints fall largely on deaf ears; yet, our extremely high expectations of casters remain as rigid as ever. It seems viewers simply aren't interested in the struggles of casters. As I will explain, treatment of casters is a delicate balance, for the community's high standards have built the high quality of casting we see today. It is important that the community retains a grounded appreciation of the challenges casters face, because although scrutiny is good, too much scrutiny is damaging. You only need to compare the level of professionalism required by casters compared to other roles in esports to see how harsh we can be as a community.
Aside from commenting on how I feel the community should approach the way it scrutinises casters, this section will show the contrast between casters and all other professional Dota personalities, as it is undeniable that casters conduct themselves much more professionally on and off the air. Showing this contrast makes the problems we face in the growth of Dota as a community much more apparent.
The Beyond the Sellout Debacle
The Summit 3 is a prime example of the extremely high expectations we place on casters and casting studios. Let me lead by saying that Beyond The Summit is run by very smart and talented people; their rise to the top of professional esports casting is a testament to their capabilities. It would be ridiculous to suggest that BTS would ever do anything carelessly that would jeopardise their integrity as a studio.
The Summit 3 had the unfortunate circumstance of having very short games, leading to a very large amount of downtime which was completely out of BTS's control. This extra time was filled with advertising, prompting significant community backlash. Running a tournament is not cheap, and part and parcel of running a successful casting studio is taking on lucrative sponsors. I have no doubt that if BTS could sustain themselves without the help of sponsors, they would; it is evident in the community response to advertising at TS3 that giving your sponsor the exposure they expect without causing a riot is a huge pain. It is a stressful balancing act which became too difficult at TS3, and I found the backlash shocking. The fact is that we hold casters to a ridiculous standard in current times they are expected to deliver flawless professional casting and production with one hand whilst balancing tasteful sponsor inclusion with the other. Although we made have our high standards to thank for the quality casting studios we see today, there should be a limit to our expectations, especially in situations like this where the amount of free time was out of the control of BTS.
Regardless, BTS handled the community response like champs. This video really shows how well the boys at BTS understand and are connected to the community, for which, ironically, we have our obscene expectations to thank.
The Curious Case of TobiWanDota, and the shift in Dota Professionalism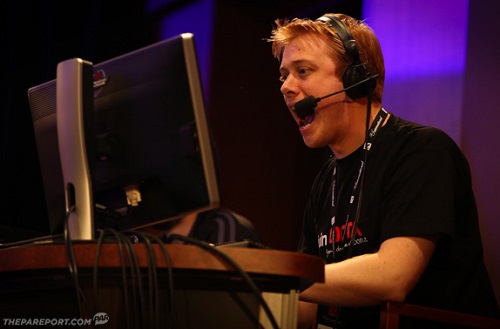 Professional Dota casting has had a facelift in recent times. Many may not remember the times of mid 2012, when joinDota was the dominant force in Dota 2 casting, with TobiWan being the cornerstone of the casting studio.
But things were about to change. Tobi, who had been in Dota casting since the beginning, got to where he was through a mix of unique and energetic hype casting, along with an amenable personality that brought a casual connection to the audience. His casts had a warmth reminiscent of Dota's infancy, of small time tournaments and makeshift streaming set-ups. But with the rise of Beyond The Summit, sporting a sleek, professional feel to their casting, Tobi would find himself uprooted from his comfortable spot at the top of the casting mountain, almost falling off altogether. He quickly came under fire as 'unprofessional' in the newly changing casting landscape, when his casting and personality had been perfectly acceptable before. However, if his recent TI invite is anything to go by, Tobiwan has done an impressive job of minimising his backswing. Over the years Toby has come under fire from the community for various transgressions; borderline or outright offensive comments in his casting and unprofessional conduct both in and out of his casting. What remains is that Toby works hard, and every year he finds himself centre stage at TI with the best; it's both a testament to his talent as a caster and a lesson to all casters, no career in casting is assured, and you have to work hard for it.
Bringing Balance to Professional Casting: The Case of the Ex-Pro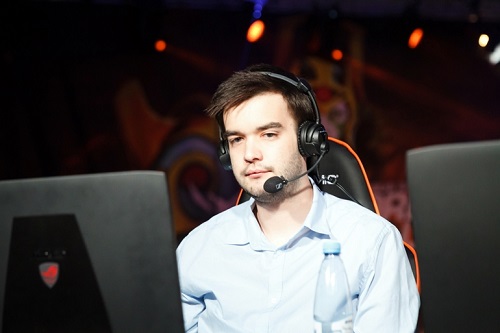 Contemporary casting is a field of conflicting expectations. Nowadays audiences expect professionalism in casting by default; however, many also want to maintain the connection that casters historically have with their audience, which contradictorily begs for a more laid back and altogether less professional style of casting. It is an extremely difficult balance to strike, and I don't think anyone manages to better than Danish ex-professional Troels 'SyndereN' Nielsen. SyndereN sports a professional style both on camera and off, and his experience as a professional player lends itself to extremely insightful analysis which is surprisingly accessible to all audiences of all kinds. SyndereN manages to do this in a laidback style which gives a feeling of connection to the audience and the flavour of Dota's history without compromising on professionalism. Add to this his amenity to working with various casters and what you have is the embodiment of everything that professional casting should be. Casters like Synderen are the standard which all casters should strive to achieve.
It is evident that the road to success in Dota casting is remarkably adverse, so should we lower our expectations of casters? Absolutely not. The reason we have such amazing casters in our industry is that competition is high, and there are only so many spots at TI for casters (though it is unfortunate that there aren't other avenues for casters than the road to TI, and a caster's career can live or die by that invitation).
What casters do deserve, though, is more respect and attention, and I think we could change our tone as a community to better support casters we see working hard, rather than simply maintain cutthroat criticism. I believe this will allow us to better foster new talent, while still keeping standards high.
Talented players are a dime a dozen; and where there is a good game there will always be tough competition. Yet people seem to neglect that so much of having a good game is reliant on having great casters who can bring the hype, and tournaments which put on a good show.
Casters are the lifeblood of Dota 2 and deserve far more attention for it...
I was moved when I saw the community support for Kotlguy to get him his well deserved TI invite; honestly, I didn't expect it to happen. I have great respect for casters like Mautdota, who regardless of missing out on a TI invite, still pumps just as much energy into his casting because it's what he loves doing. Casters who chase their dream are who we have to thank for the amazing tournament environment we have today- a reason why I will always have respect for casters like Xyclops, who may not be everyone's cup of tea, but bust his ass everyday doing what they love (which is more than can be said about many people in this world).
It is interesting to observe the contrast between the way that casters and players conduct themselves. Compared to players, you will very rarely see casters making brash, thoughtless comments on social media. This is because the consequences for casters having bad press arein a completely different ballpark than for players and organisations. The prosperity of a casting organisation is hugely reliant on the public and their impression of the talent and image of the casting studio. Landing casting contracts with major tournaments is the number one priority for studios, and is almost entirely reliant on popularity. So although we might have the same expectations of professionalism from players that we do from casters, the community ends up being more frustrated at player conduct because our opinion as a community is much less influential on the future of players than it is on casters- especially if we direct our focus on players specifically, rather than the organisations that make their contracts.
Conclusions
Dota and esports have come a long way in recent years, and it is in part the increasing expectations of the community that we have to thank for our progress. Without the community demanding high standards from tournaments and casters, we wouldn't have the incredible production value of tournaments which have given esports the legitimacy for organisations to take on major sponsors and to create the significant cash flow and growth that esports has today. In fact, the problems we face in terms of professionalism in esports today are the result of organisations whose priorities have become community-independent; and it is largely the sponsors who are stimulating the growth of our scene which are causing the problem. Sponsors can be a double-edged sword. It is evident that major sponsors are needed to continue the growth of the industry; however, it is sad that the community needs to endure the antics of players who have little to no accountability.
As esports grows there will come a breaking point, where if players continue to act the way they do, there will be major consequences for everyone. The problem needs to be solved sooner than later, and it requires organisations to have some serious foresight. Perhaps organisations will form their own associations to create standards of professionalism for players, to ensure the future growth of the industry. Or maybe the solution is for Valve to step in, even if it is purely for their own interests, to sanction players for misconduct. This is one reason why the Majors system is promising for the future. If Valve begin to hold players to higher standards then organisations will forced to follow suit or risk missing out on major exposure in Valve organised tournaments.
Esports is where it is today because we as a community constantly expect more, and now that the industry is breaking into the mainstream spotlight, our scrutiny is more important than ever.
But therein is a caveat
. Community effort in the wrong places is wasted, and sometimes damaging. We as a community need to work smarter, rather than harder, as esports grow. Having high expectations of casters is good, but helping prop up those who work hard is better. Being displeased with unprofessional conduct by players is good, but holding the organisations responsible for those players accountable is better. The growth of esports and changing of priorities away from public opinion can be scary, but at the end of the day no one can make money off of a game that no watches. The community will always have power, if it channels it into the right places.