The International 2014 Awards
A short time ago, the final games of the 2013-2014 Dota season were played and crowned a winner in the largest tournament of all time. With time to reflect and ponder this year's iteration of The International we decided it would only be fitting to mark the most notable instances of interesting, amusing, and strange play that made up the most prestigious tournament of the year.
Join us as we remember what was, and highlight the parts that made The International 2014 unique, fun, and bizarre in this serious-but-not-that-serious iteration of the LiquidDota awards.
Best Gameplay Game
EG vs DK
Upper Bracket Semifinals Game 1
Evil Geniuses ran a pocket strategy on TeamDK and secured an early Roshan with support duo of Ursa and Enchantress. DK exchanged that Roshan for laning advantage and the three solos out-farmed their counterparts in all three lanes to maintain an even game. For a while it looked like the flow of the game favored DK as objectives fell to the pushing prowess of a Mushi Death Prophet and Invoker and Weaver split-push. But a few key ganks disrupted the DK game plan and turned the tide of the battle. One lane of Barracks was all TeamDK could muster in their period of strength, and even that came at the cost of multiple deaths on IceIceIce. As the clocked ticked, EG's four core lineup slowly rounded into shape and eventually overwhelmed all three on the opposing side.
The excellent give-and-take of advantages in the lanes, the patience of EG to weather the DK offensive, the good defensive against split-push in all three lanes, and the timing of the game-winning counterattack make this game the best sample of gameplay from this year's The International.
Runner-Up
NewBee vs EG
Upper Bracket Finals Game 1
The NewBee vs EG game 1 was an action-packed thriller that featured excellent game planning by NewBee to shutdown an Artezzy Naga Siren. It also showcased a dubious selection of Lifestealer against Naga in the middle lane and equally dubious lack of Ensnare on Naga for the longest time. Strong push and team fight from NewBee bumped up against even bigger set of team fight ultimates from EG, but it would be NewBee that perseveres in the end.
---
Most Entertaining Game
LGD vs DK
Lower Bracket Round 2 Game 1

LGD vs DK game 1 has all elements of a scripted comedy. It started with a comical DK draft that had no obvious hero synergies, no clear counter-picks, and a lack of pushing power to go high ground. So....DK played the lineup the only way that it could be played and bumrushed LGD with a relentless facerush. As Mushi Templar Assassin and BurNIng Brewmaster piled on kill after kill, the nagging possibility that Centaur would stomp their fragile heroes down, Alchemist would tank all the damage, and Lycan would bite them in the ass was slowly put out of mind.

Over the course of fifty minutes, DK built up a kill advantage of 31-14 and chipped away at their collective lack of high ground sieging ability until a breakthrough chase down of Lycan seemed to lay bare the pathway to victory. DK very naturally destroyed two sets of barracks and the option to complete the base demolition presented itself. Yet at this exact moment, the grip of doubt struck the team and DK retreated from high ground even as 30 second remained on the Lycan death timer. LGD took the reprieve as invitation to mount an inconceivable comeback from a 25k economic deficit.

LGD first patiently fought back against the super creeps. After pushing out the middle lane, they forced a fight on the DK high ground that prompted two key buybacks out of DK. LGD bought valuable time with the exchange since DK was reluctant to put the game at risk and fight with buybacks on cooldown. Little did DK know, the nagging possibility turned into a full blown nightmare. In the intervening minutes, Lycan found an Abyssal Blade and Alchemist acquired a basher. Then with an intelligent bait and a couple fortuitous bashes and critical hits, LGD turned the tables on a DK gank squad into three free kills. With momentum at their backs, LGD rushed down middle and merciless chopped down DK heroes to complete the biggest comeback of the tournament.
---
Most Valuable Player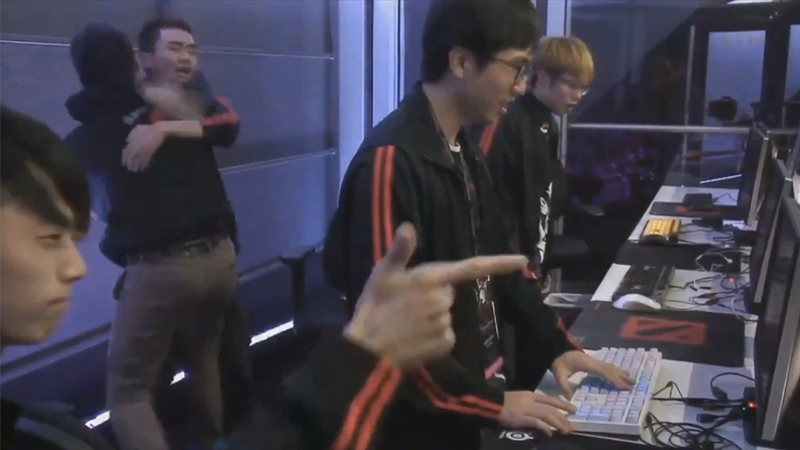 Mu
Zhang "Mu" Pan was the standout player of the tournament, solid and brilliant at the same time for championship team, NewBee. When times were hard for NewBee, Mu was a calm bulwark. When NewBee flourished, Mu seemingly toyed with the opposition as his personal plaything. As The International progressed into its latter and more critical stages, Mu rose to the occasion and his star shined with unrivaled brilliance above the rest.
In the Titan best-of-3, Mu controlled the game on Brewmaster in the first, smited an insolent split-pushing Shadow Shaman with a blind SunStrike in the middle of trees in the second, and easily saw out a level-one Roshan game with Dragon Knight in the third. In the next set, Mu overpowered Na`V in both games, first demolishing the enemy base on a tanky Death Prophet and then going beyond-godlike on Templar Assassin. And in the last step of NewBee ascension from narrow phase three qualifiers to main event upper bracket powerhouse, Mu hit iG heroes so hard with Puck in two extremely one-sided early game fights that iG surrendered in the 16th minute and carried NewBee with a very sturdy Death Prophet to allow Hao's Ember Spirit to dominate the game.
By the time the main event rolled around, the strength of NewBee could not be ignored and it became expected that Mu would be a focal point of the team's strength. Yet in spite of the heightened expectations, Mu continued to dazzle spectators. In the match against EG, it was his Death Prophet that overran Naga Siren and a supporting cast of big bad ultimates. In the match up against Vici Gaming, Mu ran circles around the enemy Natures Prophet and Ember Spirit as Puck in a cruel, crushing, demoralizing display of skill. Cool, calm, and collected, Mu shot everyone down in victory.
Runner-Up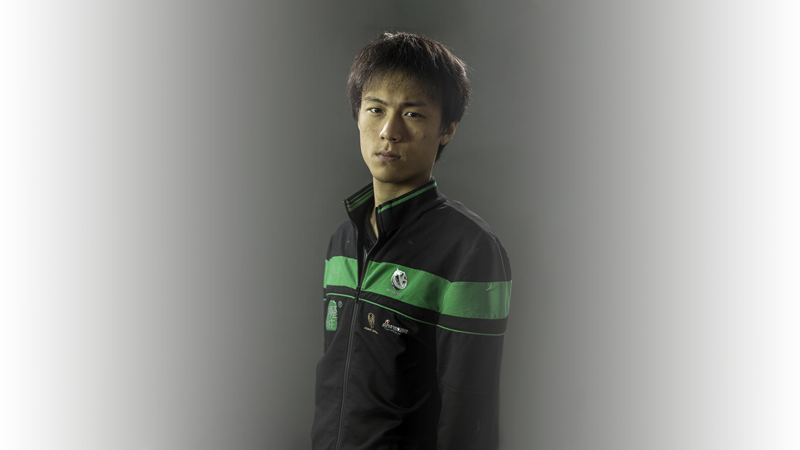 Sylar
This is perhaps finally the year that the passing of the guard in the Chinese carry scene became obvious to all. After Zhou's retirement, ZSMJ's failure in the qualifiers, and BurNIng's lackluster performance at the event, the curtains may have finally dropped on the saga of the "three legendary Chinese Carries". Throughout this tournament, Sylar showed himself to be the best carry in the world around which the players of VG play.
Throughout the tournament VG's entire playstyle depended on Sylar and his hero options. Giving a Morphling to Sylar is a certain prelude for some of the best 4-protect-1 lategame hypercarry the East has to offer while a Nature's Prophet foreshadows a deathball demolishing bases within 20 minutes. In the middle he will play a devastating Luna or Lone Druid for games where flexibility in the midgame is paramount. Sylar did it all, combining lategame decision making, godlike farm ability, and the skill to direct the game's tempo in the early game, he is perhaps closer to any other to the concept of "the Heaven's Carry".
---
Most Surprising Performance
Vici Gaming
Before The International, Vici Gaming couldn't keep up with the performances showed at EMS. With losses on The Summit and on ESL One, people started paying less attention to VG. The general sense was that VG was too limited and had been all but figured out by its top rivals. It's safe to say that, coming to TI4, other Chinese teams attracted more attention and drew more eyes.
However, in the group stage, Vici Gaming quickly proved their caliber as a team. Noticing that most teams played very greedy Dota, VG decided to punish the greed by fielding a team composition aimed at demolishing the opponent's ancient before the economic advantage and late game could kick in. VG was seen pushing the tempo as fast as possible, only waiting for key spell cooldowns to expire before assaulting the enemy towers with the next wave of aggression. As long as Vici Gaming felt they had better than 60% chance of winning the fight, they charged forward with reckless abandon. Even rOtk godly executed tactical feeds were an asset to the team.
This mentality and strategy carried VG into the Grand Finals, crushing the dreams of fan-favorite teams like DK and EG, and placing them far above WPC and ESL-One winners, iG. Unfortunately, their strategy would run aground against NewBee, but they still came away as surprising runner ups of the tournament and a force to be reckoned with..
Runner-Up
Liquid
A year of disappointments perked up at the one event that matters for Liquid. Even doubted by critics in the Play-In series for the 16-team group stages, Liquid proved them all all wrong, securing the final spot in groups and racked up a 8-7 record against the best competition the world has to offer. When the dust cleared, they finished above the defending champions and touted teams such as Empire.
Hardly anyone expected such a sudden upswing in performance—but unfortunately, the run ended as abruptly as it began. Losing out against C9 and Na`Vi in tie-breakers for 5th and 6th place left them on the bubble for the main event. Then a resounding defeat in a Bo3 where LGD extracted revenge for elimination the year prior dropped Liquid out of the tournament. Nonetheless, against all odds, Liquid threw their weight around and made a lasting mark on this year's The International with their dramatic run.
---
Most Disappointing Team
[A]lliance
The 2013 Aegis holders approached The International with a recent victory in DreamLeague and a decent showing at ESL-One. Compared to the series of disappointments of prior months, this was substantial progress, and a defending champion is never to be discounted. While the results against Chinese teams in particular seemed questionable, there seemed time to address that by the main event, considering the team's sterling records against nearly every other Western team. No less an authority than Valve felt confident enough in Alliance's likelihood of advancing that recorded video content regarding their title defense aired even after the team departed from the competition with an ignominious 12th place.
The wheels started coming off the train right from the start. With a stacked schedule Day 1, Alliance would count themselves lucky to earn 3 or more wins out of their 5, but they didn't even earn 2, giving away a substantial lead to Titan with an ill-considered and sloppy teamfight around the Tier 1 mid tower. This set the tone for the rest of their group stage campaign; not only did Alliance lose to
every
Chinese team, they also dropped games to Titan, Fnatic, Team Liquid, and EG—in each game, earning a lead through laning and early fights, then losing it through questionable decisions and a lack of team cohesion. Much has also been made of the mass adoption of the 'iG ESL-One Alliance ban strategy' targeting Io and Nature's Prophet, and thus pruning some of the team's strongest drafting lines. Only one of the fifteen group stage games looked like true Alliance Dota and that of a title contender. The perfectly executed Naga Siren composition dismantling of Na`Vi that disgusted fans of high-action Dota evinced a poise and cohesion that sadly was elusive elsewhere.
Whatever the root cause, the drop from 1st to 12th is the greatest of the three defending champions and unquestionably most disappointing to loyal fans and respectful rivals alike.
Runner-Up
Team DK
TeamDK was built for a coronation ceremony. Emperor BurNIng sat in the seat of power, already recognized as the most accomplished carry in the world; at his flank, two giants of SEA Dota, IceIceIce and Mushi, stood as honor guards; in the back. Trusted advisor LaNm and faithful friend MMY watched over in support. The five veterans of TeamDK dominated for the better part of the year, cleaved through teams like the proverbial hot knife through butter, were ready to compete in the Grand Finals, and were poised to ascend to their proper perch in Dota history.
Then they placed fourth.
---
Hero of the Tournament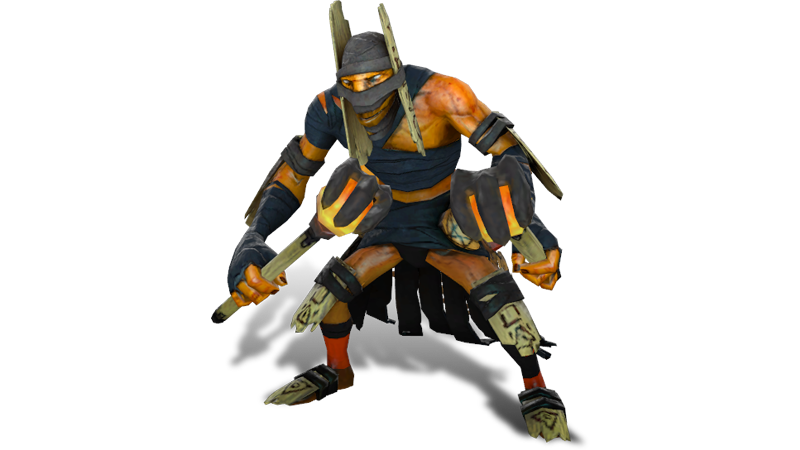 Shadow Shaman
Shadow Shaman is a support hero that does it all. He has a fantastic AoE nuke, one of the two hexes in the game, another excellent disable, and an ultimate good for team fights, pushing towers, or securing Roshan. With 79 games and a 55.7% winrate, the hero left an indelible mark on the tournament and convinced many commentators to call for Icefrog to nerf or weaken the Serpent Wards in the upcoming patch.
Yet, not all teams had the same success with Rhasta or used him to maximum potential. Perhaps, his optimal role is best exemplified in the arsenals of tournament finalists, VG and NewBee. These two teams ran a high tempo game that involved ganking enemy heroes, pushing enemy towers, gaining map control, securing Roshan, and doing it all quickly. The gank and push skill set of Shadow Shaman is particularly good at completing the kill a hero and down a tower sequence that gets the high tempo strategy running. By taking the initiative and going on the offensive, VG and NewBee ensured that Serpent Wards were planted like a team flag on key map objectives whenever they came off of cooldown. The wards claimed dominion of that particular area of the map, daring the enemy to fight into the hefty damage; and then if the opposing team does nothing, they can only watch as more and more of the map gets gobbled up until the Serpent Wards come knocking on their high ground.
Runner-Up
Doom
"You are dooooomed"
Much like the Batrider of 6.78, here we have a hero that almost exists outside of the meta. The overwhelming strength of Doom is in his hard disable that goes through magic immunity and his constant relevance and stability from a number of initial laning assignments, safe lane solo, hard lane solo, or greedy jungling support. A hero that always gets farm, is tanky, has a spell that reliably takes an enemy hero out of a fight, and reveals little about the direction of the draft is an amazing pick with no obvious drawbacks.
---
Most Interesting Player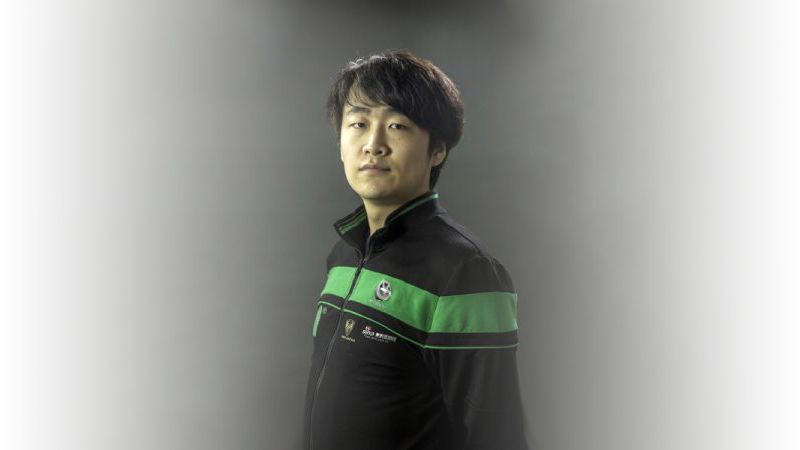 rOtk

Bai "rOtk" Fan popped up this year as sort of a tragic hero. After the disappointment of DK in 2013, DK removed him and Super from the team and the duo was subsequently picked up by VG. It's been a year of highs and lows, as VG was the Chinese team that went abroad for the most number of Western tournaments, and yet they have only one championship to show for it all.

At The International, rOtk captured hearts of many neutral fans with his demeanor as a charismatic and gregarious Chinese captain. Displaying a willing to go outside the comforts of his native language and entertain everyone in as the leader of Team rOtk in the All-Star match, the outbursts of emotion at victory, the confidence to say what is on his mind, and the brashness to trash-talk opponents added to his gravitas. Adding to his persona, in the interview before the biggest match of his life, rOtk was able to reflect on his time with BurNIng and TeamDK with grace and forgiveness of past events, and it was compelling.


---
"Million Dollar Coil" Award for Most Overhyped In-game Moment
Mu 1hp Brewmaster Split

As much as Mu pushed the limit in getting off his Spirit Split with only 1 HP and 1 MP left at the time of split, the fight behind the NewBee tower was already won. A Hao Weaver was set to pounce on the two remain low HP heroes from a flanking position and an Earthshaker fissure was soon to follow. The Split ultimately kill-secured the viper and prevented one death, but no matter what NewBee was going to get a favorable exchange in that clash. Additionally, the near death experience was entirely avoidable if Mu had only checked his mana pool before clapping. Only after using the ability and spending the mana, did Mu have to wait for his pool to regenerate before using Split and weather the five seconds of attacks and spells that pounded him to a near death state.
---
"Luo Level Lineup" Award for Drunken Drafting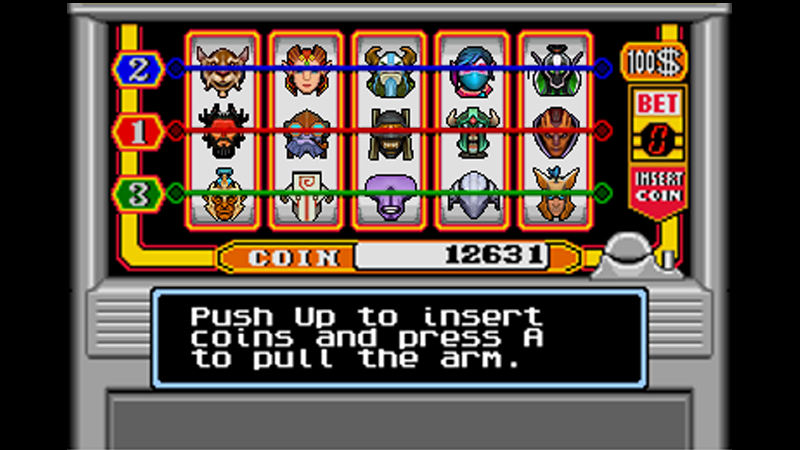 DK

Pick the greatest number of heroes. check
Snowballing Support Tuskar. check
Blinking slashing Support Juggernaut. check
Two farm-sucking heroes at the same time. check
Draft an entire lineup without any synergies. check
Play a four core lineup against any lineup. check

At their peak form during the 2013-14 season, especially the undefeated run through Starladder IX, DK looked so unstoppable, so effortless, so untethered to particular heroes or a strategic style that it was easy to cast them as the perfect team. They could pick any hero and win with any draft. Unfortunately, thinking of DK as perfect elided far too much. Sometimes the team flirted with perfection. However, sometimes their drafts were just madness, and after the grand finals of the Summit and throughout their TI4 effort, DK were in full insanity mode.

Why pick Mirana, 10 out of 11 official games leading up to TI4, always in the 5 role, losing half of them; and then why not pick her in any game for any role at TI4? Why careen wildly between different strategies, farm divisions, and off-the-wall pocket picks like Tusk when it initially seemed that the team most needed to find something that could consistently work and produce stable performances in the group stages? And what could possibly have been the thinking underlying the draft of Game 1 of the losers' bracket series against LGD? The non-bination of unrelated and anti-synergistic heroes was so fundamentally hapless that even after 45 minutes of near-perfect play and a 25,000 gold advantage, DK still teetered on the knife's edge between victory and defeat and ultimately lost.

Sometimes the mad scientists seemed on the level. DK beat EG in the group stage with a quad-core packing 5 Blink Daggers, one natural extrapolation of strategy based on recent changes to the game. They beat Newbee with a lineup - Death Prophet, Undying, Anti-Mage, Tusk, Shadow Shaman - that might get some people to repick in All Random matchmaking. But in the end it was all too appropriate that DK bowed out of the tournament defeated in a straight set by its 2013 castoffs, the team, which rather than try to play all possible strategies, sometimes in the same game, rode one gameplan and disciplined, repetitive flowchart-Dota to second place. Sometimes boundless creativity is overrated.


Runner-Up
Cloud 9

But in the case of Cloud9, it can also just be really, really bad. In one particular game against DK, Cloud 9 gave up Lycan, fielded team weaker on the lanes, had worse the late game composition, disrupted their own Axe with Clockwerk cogs, and their trilane got countered by a single hero, Undying. As ugly as the game was going to be, DK made it mercifully short, 11 minutes short.
---
"Chinese Dota" Award for Fastest Win
ViCi Gaming vs. EG, G1 LB Finals

How does a team demolish six towers and a set barracks by the twelfth minute against world class competition? Vici Gaming demonstrated this feat against Evil Geniuses in a 16 minute game that was completely over by minute 12. The strong laning fundamentals made the win look easier than it actually was and the systematic tower-pushing made the game feel shorter than it actually was.

Vici Gaming began by heavily winning all three lanes. A strong tri-lane behind Centaur Warrunner and against a greedy Shadow Shaman and weak Sand King dominated the top lane. Over the first six minutes, rOtk won the lane so hard that he scored more denies than Mason had in last hits. Razor dominated Templar Assassin in yet another uneven matchup, and once again Super had more denies than Arteezy had in last hits. And in the bottom lane where Nature's Prophet went one-on-one against Dark Seer, Sylar maintained even creep scores but reaped the full advantage of scoring first blood on Universe.

Vici Gaming took the massive laning advantage into a flowchart-driven dismantling of outer towers. Sylar teleported, middle, top, and bottom, for four tower kills that game him a complete Orchid after Phase Boots at an unheard of 9:45. Then ushering the timely spawn of a siege creep at 10:00, Vici Gaming marched down the middle lane to complete the win. They pushed down the Tier 2 without resistance and brushed away Evil Geniuses high ground defense like it wasn't there. Such quick dominating wins was no fluke. Over the course of the tournament, Vici Gaming secured seven victories before the game clock could pass 20:00.
---
"Flame of the West, kinda" Award for Only Western Team to Eliminate a Chinese Team
Liquid

What if we told you that in this The International of Chinese Dominance that there existed one team that not only has a winning record against Chinese teams, but was also the sole Western team to eliminate a Chinese Team? That team is Teamliquid who, after training with DK in 16 straight games in scrims, eliminated CIS from the competition in the play-in tournament and took the scalps of DK, NewBee, and iG during groups stages. TeamLiquid even downed North American powerhouse Evil Geniuses in their brow-raising day one performance.

Unfortunately, team form was extremely erratic and Liquid succumbed to bottom team of The International, Na`Vi.us and Arrow Gaming, in embarrassing games. Likewise, Liquid fell to mousesports in a brutal final group stage game where they were held without a kill. Had Liquid found one more solid performance against one more team, they would have leap-frogged both C9 and Na`Vi and appeared at the main event instead of being one of the teams on the outside looking in.
---
"EternaLEnVy" Award for Greatest Contribution by Subtraction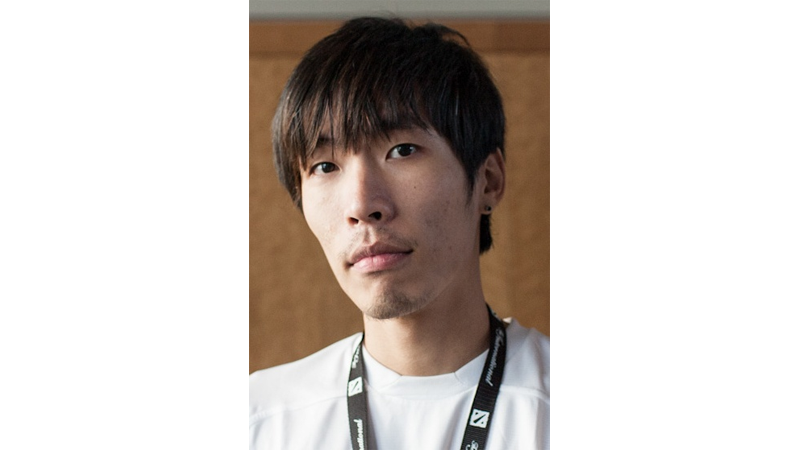 KingJ

Like EternaLEnVy namesake of the award, KingJ has the eternally enviable distinction of being the final extraneous piece on a world championship team. If there is anything KingJ and EternaLEnVy demonstrate for Dota teams, it is that strong rapport between the support pair is of paramount importance. It can be the difference between world champions and marginal teams. When EternaLEnVy found himself outside the ranks of Alliance, the new all Swedish-speaking team broke out of a two months slump and found unrivaled form that won nine tournaments in 2013, including the ultimate prize, The International Aegis.

Billed as a new Dream Team, the first iteration of NewBee was decidedly mediocre and uncoordinated. But when KingJ graced NewBee with his departure, NewBee rocketed to the top of Chinese competitive scene, and in a mere two months, landed the biggest monetary windfall esports has ever seen. Even while we regale the players on the winning team with their deserved glory, we should not forget those that contributed by their absence.
---
"Trixi's Skadi" Award for Most Dubious Item Choice
Arteezy Hand of Midas on Alchemist
Most of the time, professional item choices are intelligent. Sometimes, they are questionable. Occasionally, they end up game losing. But in certain rarely seen moments, they are so obviously wrong that it is universally recognized as the equivalent of raising both hands up in the air and surrendering to the opponent. Players have been the main DPS of their team but built no damage items. Players have been glass cannons against multiple disables but not built a BKB. At 10 minutes into the decisive game of a Bo3, Arteezy found himself essential to the team's antipush but instead went full greed.
At that point in the game, Vici Gaming had just taken out the Tier 1 tower in the middle lane, the last of EG's Tier 1 towers. Their early game oriented lineup and its heavy tower pushing game plan was on track, but the game still hung in the balance, as one failed push would seriously derail the VG game plan and every passing minute without towers falling favored EG. In such a situation, it was expected that Arteezy would sacrifice some of his own economy and take up the duty of slowing down the VG push. Instead Arteezy took the first step towards a Hand of Midas by buying Gloves of Haste and began to farm.
As a result, VG demolished the Tier 2 bottom at 10:45 for free when Arteezy was late to drop down Acid Spray and demolished the Tier 2 top at 12:50 as Arteezy farmed away in the bottom lane. In three minutes, Vici Gaming had ballooned their gold advantage by 3000 and chipped away the smaller experience deficit. Most curious of all, Arteezy actually completed the Midas at 13:20, dooming EG to defeat. Defense of the outer tower and high ground became all but impossible.
Perhaps a transition to a fighting item like Armlet and delaying Vici Gaming with anti-push around the last remaining Tier 2 tower might have given EG a sliver of chance. Instead, Arteezy used the Midas once and EG smoked into the Roshan Pit for a painfully slow Aegis. Ironically, the Roshan attempt pulled in the opposite direction of the Midas desperation attempt, since 2050 gold spent on just about anything else, the aforementioned Armlet, Vladmir's Offering, Medallion, even a casual Hyperstone, would have made Roshan that much faster and serve some anti-push or teamfight function. In the meantime, Vici Gaming went through the last Tier 2 and most of the high ground Tier 3 towers. The last buffer space EG had between their base and the determined Vici Gaming push was gone and with it any hope of EG staying in the game and in the tournament.
Of course, perhaps the most apt and pithy critique of Arteezy's Midas choice was made months before. As one prominent Dota community figure put it:
---
Credits:
Contributors: TanGeng, Heyoka, Kupon3ss, Vykromond, opterown, phantasmal, Tephus, shostakovich, CountChocula, flamewheel, AsmodeusXI
Editors: Kupon3ss, TanGeng, TheEmulator
Art: fusefuse, Nixer