Interactive Compendium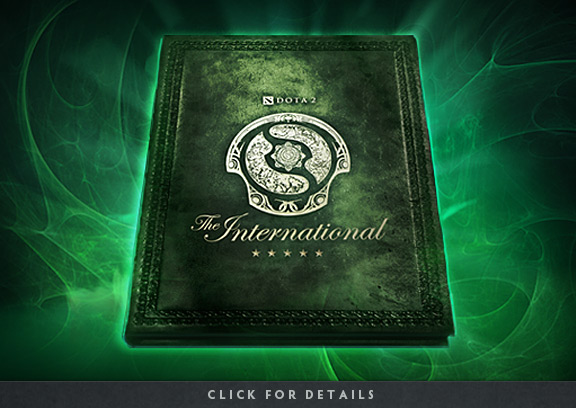 THE NEXT BEST THING TO BEING THERE
The International Interactive Compendium is a virtual passport that keeps you up to date with The International -- and gives you unprecedented access to the tournament as it develops. Compete with other fans for fun and bragging rights by predicting match outcomes and stats. Receive virtual item drops while watching matches. Best of all, have your say in assembling the 2013 All Star team: Vote for 10 of your favorite players from any team and the winners will play in a showmatch at The International.

A NEW KIND OF COURIER
As the tournament evolves, so too will your courier. Reveal new features for your courier by spectating The International matches, granting you new ways to customize its appearance and show off to your friends.

THIS IS YOUR TOURNAMENT
The $1.6 million prize pool for The International is now just the beginning. For every purchase of an Interactive Compendium, 25% of the price will go directly into the prize pool.

YOUR COMPENDIUM EVOLVES WITH THE TOURNAMENT
The Compendium is a living document. From the Qualifiers to the Grand Finals, it will continually grow and evolve as The International progresses, adding new prizes, new polls, and new ways to interact with the tournament. Be a part of Dota 2 history.



I am so excited for the show match, Valve has really out done it this year, it will be incredibly insane! Also the 25% of the price to the prize pool is going to be amazing for the competitors! Being able to vote outcomes and make predication's is just phenomenal. Tell me what you guys think about this? Because I am for one pretty stoked.




On May 08 2013 15:06 scintilliaSD wrote:
Let's have a thread where we can all post our predictions and votes and such for The International Compendium and have a nice bragging contest when it's over!

I'm not 100% sure on mine yet, and I'm still going back on it because I'm indecisive.



And here we go !